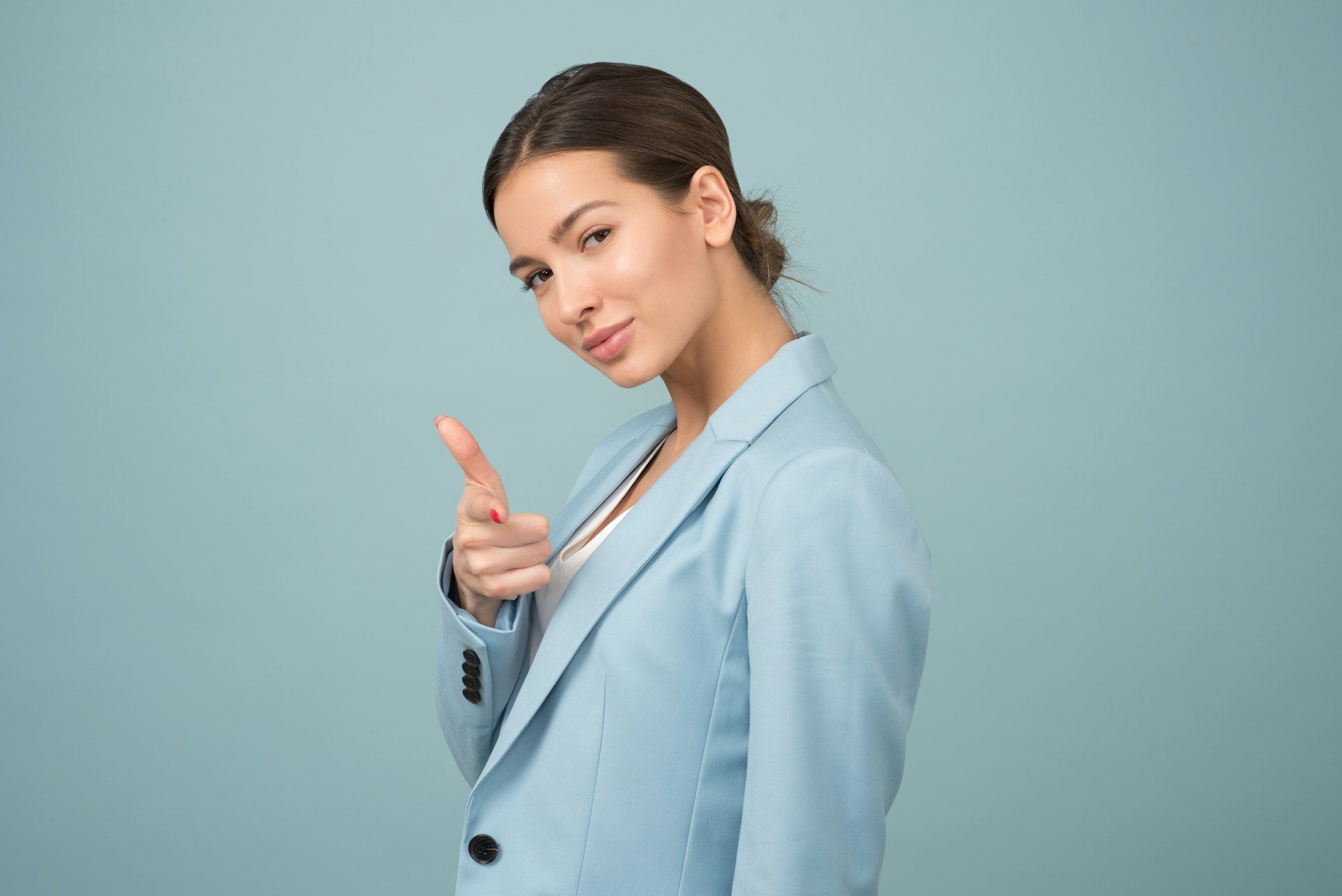 How To Be The Most Stylish Paralegal - 15 Outfit Ideas
In general, law firms have dress codes because they want to present themselves and their employees in a very professional manner.

As a paralegal, dressing appropriately will help you blend in with your coworkers, as part of the same law firm team. Even if you have to know and respect the dress code, you can still wear beautiful, modern clothes.

In this article, you will find lots of tips about the best fashion choices for paralegals, so that you can always have the most stylish outfit!
Panaprium is proud to be 100% independent, free of any influence, and not sponsored. We carefully handpick products from brands we trust. Thank you so much for buying something through our link, as we may earn a commission that supports us.

Suits
Suits might sound like uniforms for law firms employees, but they are easy grabs that do not require much preparation.
If you have a flattering suit, in the right size for your body, you no longer need to worry about mixing and matching clothes to create an outfit. For those days when you want to look put together with a minimum effort, choose a nice suit and a shirt and you are ready to go.

Buy a simple, classic suit that is timeless and that you can wear for many years. You can now purchase high-quality, affordable suits from sustainable brands.

Blazers
A blazer with a pattern is the perfect choice for paralegals who want to bring their touch of style into their work outfits.
Match your blazer with a simple shirt or a blouse, trousers, a dress, or a midi skirt.
Take a look at our selection of 20 ethical and sustainable blazers that you will love.
White shirts
White shirts are a must in any professional's wardrobe! They can save the day anytime because they are very stylish and widely perceived as part of professional attire.

Make sure yours comes from a sustainable brand that focuses on quality and ethical business practices.



Beautiful blouses
Whether you prefer a blouse with a contrast bow detail or a monochrome pastel-colored one, beautiful blouses are a great alternative to shirts, especially if you want to accentuate your femininity.
Your blouse must not be too revealing, therefore we recommend avoiding see-through fabrics and V-neck cuts that are too deep.

Buy your blouse from a sustainable brand.

Pencil dresses
Pencil dresses are great for professional environments.
The length should be knee-length or longer and the size should always be the right one for your body - a too-tight dress is not aesthetic, and an oversized one looks bulky for this model.

Check out our top formal dress recommendations that come from sustainable brands.


Midi dresses
Midi is the ideal length for a professional's dress. Such a dress is not too revealing and allows you enough freedom to move comfortably.

Choose a versatile dress made by an ethical brand.


A-line midi skirts
An A-line midi skirt will beautifully accentuate your waist.
They are very easy to match with your favorite blouse or shirt and they represent a great option for summer days at the office.

Here is our list of affordable and sustainable midi skirts.



Pencil skirts
Not unlike pencil dresses, pencil skirts will showcase your beautiful body lines. Make sure to wear one that is not shorter than knee length, and create a nice combination by adding a cute turtleneck.

If you want a high-quality, but budget-friendly pencil skirt, take a look at our list here.

Lightweight jumpers
More relaxed than a shirt and a blazer, lightweight jumpers are still very elegant and professional looking.
If your workplace allows it, wear one with trousers or a nice skirt.

Choose a sustainable brand that works under high environmental standards.



Knit dresses
Knit dresses are awesome for chilly days. They are very comfortable and they also look elegant and classy.

Both versatile and stylish, knit dresses can be worn with heels, flats, ankle boots, or knee-high boots. All these combos are gorgeous!

Buy yours from an affordable and sustainable designer brand.



Trousers
You can still be super stylish even without wearing a skirt or a dress. Trousers are great alternatives, they are elegant and can be worn with any cute blouse or shirt.

Take a look at our article about the best organic cotton trousers in 2023.


Printed dresses
Printed dresses can be very sophisticated if you choose the right fabric and colors - make sure the fabric is not too lightweight and the colors aren't too bright and you can have the perfect printed dress to wear at work!


Turtlenecks
During winter, you can wear a turtleneck to work.
They will usually bring a more relaxed vibe to your outfit, so to make sure your whole appearance is still highly professional, match it with a beautiful pair of trousers or a pencil skirt and add an elegant winter coat.
Check out our sustainable recommendations.

Coats
Always wear an elegant coat during colder days.
A neutral color will match most of your outfits, which is why it is our top recommendation for paralegals.

We've got you covered with a list of beautiful and sustainable winter coats.


Shoes
Let's discuss shoes!
They can be the final touch that your outfit needs. In order to choose the perfect pair, you need to understand that you will spend a lot of hours wearing them and their quality can have a big impact on your long-term health.

Even if you prefer heels to flats, make sure they are comfortable and made to be worn for many hours. Do not go for the highest heels and alternate them with flat shoes throughout the week, so that you can relax your feet.

During autumn and winter, you can wear beautiful boots.
You can now purchase wonderful cruelty-free footwear.



Summing up
Working as a paralegal involves paying a lot of attention to the way you dress. Luckily, even if your dress code is stricter than for other professionals, you still have some freedom to bring stylish touches to your appearance.
Do not let yourself be intimidated by the rules, but rather work within them to find the most awesome clothes that feel great to you.

Always try to balance elegance and comfort to have a modern and practical outfit.

Whenever you want to buy new clothes, imagine wearing them with the ones you already own, and only purchase those that you can wear in multiple combos. This is the best way to keep your wardrobe versatile.
Don't forget that nowadays you can easily take care of the planet by purchasing high-quality items from ethical and sustainable brands.

If you enjoyed these tips, share them with a friend or colleague who might also benefit from our advice.
Was this article helpful to you? Please tell us what you liked or didn't like in the comments below.
About the Author: Miruna Dulcea