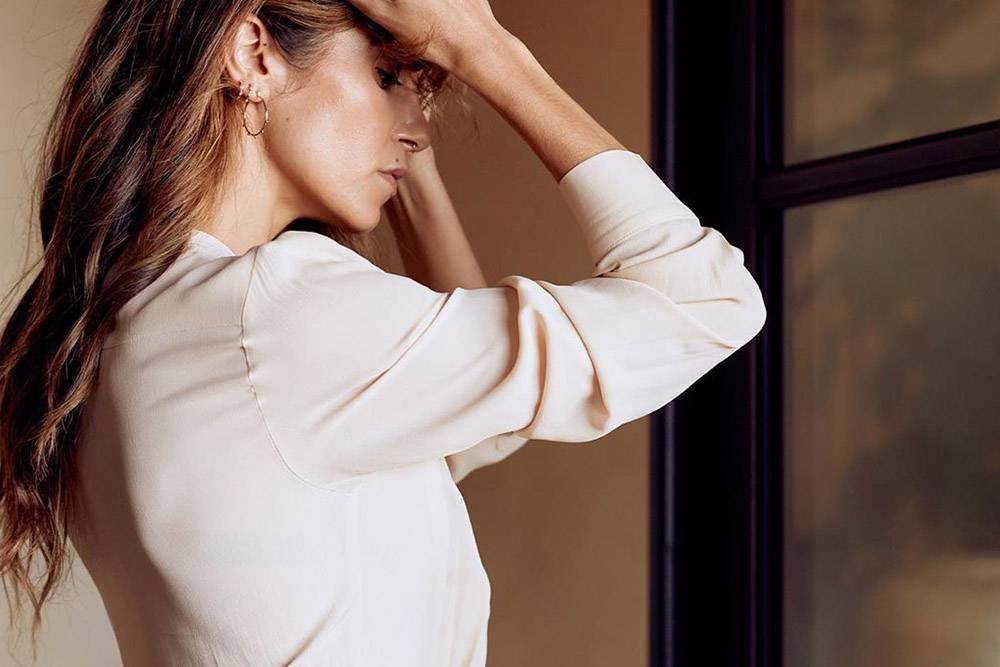 Bayou With Love is a socially conscious jewelry brand making sustainable collections from environmentally-friendly materials.

American actress, conservationist, musician, and designer Nikki Reed founded Bayou With Love in 2017 in Los Angeles to provide conscious consumers with fashion, apparel, jewelry, accessories, home, and beauty products.

The brand initially started as a fashion label crafting sustainably-sourced jewelry from recycled gold found in technology.

Bayou With Love believes in slow fashion and mindful consumption. It creates high-quality, durable, timeless products that last beyond the season.

The jewelry brand adopts a circular approach to fashion and designs versatile pieces with sustainability in mind. It's committed to sustainability, transparency, and social responsibility.
Panaprium is proud to be 100% independent, free of any influence, and not sponsored. We carefully handpick products from brands we trust. Thank you so much for buying something through our link, as we may earn a commission that supports us.

Sustainability Rating: 5/10
Rating FAQ

Category: Clothing, accessories, jewelry

For: Women

Type: Basics, sportswear, sleepwear, loungewear

Style: Chic

Quality: High

Price: $$

Sizes: XS-XL, 4-12 (US), 6-14 (UK), 34-42 (EU), 8-16 (AU)

Fabrics: Cotton, lyocell, modal, cupro, polyester, spandex, gold

100% Organic: No

100% Vegan: No

Ethical & Fair: Yes

Recycling: Yes

Producing country: United States

Certifications: RJC

Sustainability Practices



"We are working towards a zero-waste model with the smallest footprint possible, and hoping that by doing so we can pave the way for other companies to do this as well. It only works if we are all doing this, so my goal is to make space for other companies to join, not to be the only company doing it."

 - Nikki Reed, an American actress, and Bayou With Love founder


Bayou With Love aims to achieve the very balance we find in nature, in the fashion world. It's motivated by the lack of sustainable and natural options.

Bayou With Love uses a high proportion of recycled materials such as recycled gold from used technology recovered and responsibly extracted from Dell's US recycling programs.

The fashion label also uses some recycled polyester to make its clothes. It designs most of its apparel with regenerated cellulosic fibers such as Tencel lyocell, modal, and cupro.

Tencel regenerated cellulosic fibers are very environmentally friendly because of closed-loop processes that recover and reuse almost all water and chemicals used during production.

Bayou With Love hand-crafts each piece in Los Angeles and works with a local manufacturing facility that prioritizes ethical and sustainable production.

The jewelry brand focuses on sustainable production, conscious sourcing, and supporting local artisans. It believes in transparent supply chains to achieve a sustainable future.

Its factory manufacturing facility is committed to minimizing its environmental impact and footprint, certified by and get independently audited by RJC.

Bayou With Love doesn't use any exotic animal skin, hair, fur, angora, leather, silk, wool, or down feathers. But it doesn't state that the brand is 100% vegan either. It may sell beauty products with animal-derived ingredients.

Sustainability Goals
Bayou With Love doesn't show any measurement of its water usage, pollution, greenhouse gas emissions, and waste across its supply chain. It doesn't have any clear sustainability goal, science-based target, or timeline to improve in the future either.

Buy Here
Discover Bayou With Love sustainable collection at bayouwithlove.com.


Reviews And Experiences With Bayou With Love
Have you had (good) experiences with shopping at or the products of Bayou With Love? Then leave us your rating below.