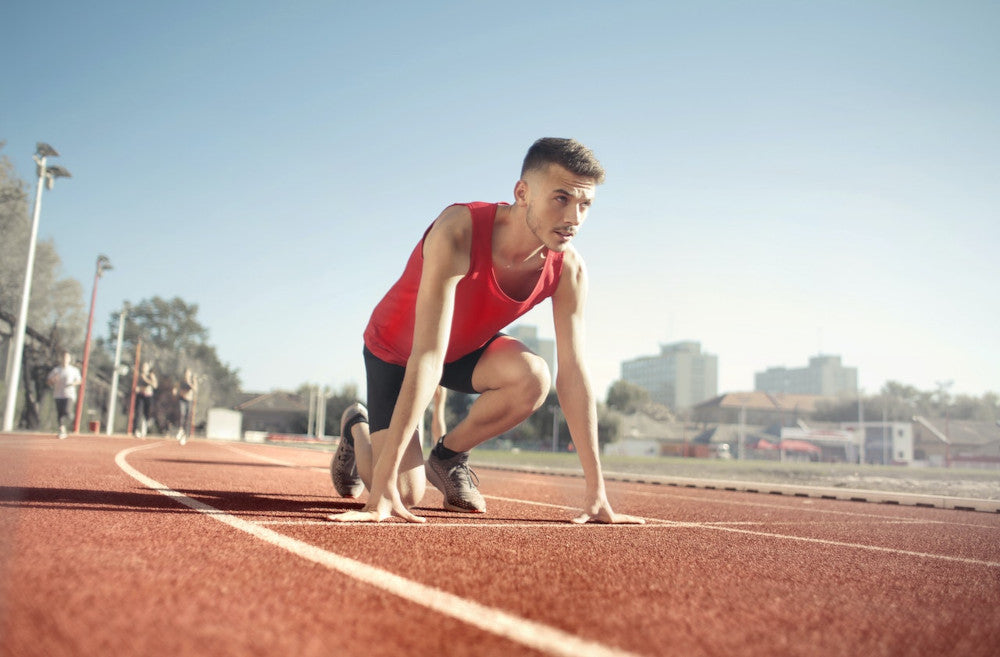 10 Best Practical Athletic Outfits for Track Practice
The best outfits for track practice include running shoes, shorts, and a singlet or athletic t-shirt. You should also pack your track practice bag with a rain jacket and sunglasses to prepare for weather changes. When you arrive at the track, wear a hoodie or pair of track pants to keep you warm as you stretch out and get ready to run.
For track practice with a school track and field team, you may need to meet the school dress code for athletics such as wearing team colors. For a more casual rec league-style track practice, any kind of athletic attire designed for running usually meets the requirements.
Because running is such a fast sport, you may need to consider garments to help you avoid chafing as well, like wearing compression shorts.
Panaprium is proud to be 100% independent, free of any influence, and not sponsored. We carefully handpick products from brands we trust. Thank you so much for buying something through our link, as we may earn a commission that supports us.
School Dress Code
If you joined a school team and have track practice at the school facilities, make sure you find out if the school has an athletic dress code. This may include factors like whether guys can run shirtless or girls can wear sports bras to practice. Some schools may even issue practice uniforms like t-shirts featuring the school logo, or warm-up track suits in the school colors.
On the other hand, some schools avoid issuing dress codes for sporting events. You can find out more about why school dress codes remain controversial in this article from the American Civil Liberties Union.
Running Shoes
The most important item you need to wear for track practice is a pair of running shoes. Regular sneakers often don't grip the rubbery surface of a track well. Your coach will often provide guidance to help you know what type of running shoe will work best for the style of running you plan to train for, such as hurdles vs sprints or relays.
Running shoes often feel lighter weight than typical sneakers. They also frequently feature extra breathability through mesh inserts or special materials. You can find out all about the differences between running shoes and sneakers in this article from That Running Thing.
Athletic T-Shirt
An athletic t-shirt makes a great option for pretty much any track practice. T-shirts made from high-performance sports fabrics can keep you cool and dry while you run because they have a special feature called moisture-wicking. This means that instead of just getting damp and clingy when you sweat, the fabric sends the moisture to the outside of the shirt where it evaporates into the air.
You can read more about the fabric used in sportswear in this article about the top 10 sustainable sportswear fabrics.
Singlet or Tank Top
Another great choice for the top half of your track practice outfit is a singlet or tank top. A singlet is a type of tank top with a scoop or rounded neck and narrow straps, leaving your arms free for easy movement. A singlet or form-fitting tank top allows you to run easily because it does not cover your shoulders and restrict your movement.
You can find the 20 best affordable and sustainable tank tops to choose from here.
Running Shorts
Running shorts make a good choice for a track practice outfit too, because they don't impede your legs. Running shorts come in short, medium, and long lengths ranging from just three inches down your thigh to about seven inches down your thigh. They can feature several different types of fabric including stretchy or moisture-wicking materials. Just like with t-shirts, avoid running shorts made from all-natural materials because they will get soaked in sweat as you run.
Runner's Blueprint explains how to choose the best running shorts for you here.
Track Pants or Leggings
On a cold day, you may want loose track pants or stretchy leggings to wear to practice. But even if you do not plan to run in the track pants or leggings, you should probably wear them as a cover-up over your shorts until you finish your stretches and get warmed up and ready to run. Then, you can finish practice in your running shorts.
You can find the 20 best sustainable tracksuits and sweatsuits in 2023 here.
Sunglasses
Don't forget your sunglasses for track practice outside on a scorching summer day!  Some schools may not allow sunglasses on the track, so make sure you check with your coach before sliding on your shades. But in most cases, sunglasses make a useful addition to your athletic bag as they will keep your vision clear even on a super sunny day.
Take a look at the 15 best affordable and sustainable sunglasses to try here.
Compression Shorts
Student-athletes or serious runners who have track practice every day may need to consider compression shorts as a useful part of the  track practice uniform as well. Compression shorts often contain a high percentage of elastic so that they can apply mechanical pressure to key parts of your lower body. One of the main reasons runners wear compression shots is to avoid chafing--when you run consistently, the skin between your legs can get quite sore!
Nike explains that running shorts can also alleviate joint issues and prevent injuries besides preventing chafing for runners.
Sweatshirt
Don't forget to pack a hoodie, sweatshirt, or track jacket in your bag for track practice, too! Coaches don't usually cancel track practice for bad weather unless it gets really serious, so you should come prepared for a chilly or misty day. Plus, you may want to wear a sweatshirt as you warm up to keep your muscles loose and flexible.
You can find the 20 best affordable and sustainable sweatshirts to try here.
Rain Jacket
Finally, you should also consider stashing a lightweight rain jacket in your athletic bag for track practices. That way, you will be ready to go if it starts to sprinkle during practice. If your team does not provide a jacket in your team colors, you will want to look for a sustainable rain jacket that meets the particular needs of a runner.
Runner's Need explains that the best rain jackets for running use breathable fabric so you don't feel suffocated inside the jacket when you run. Of course, they also need to have good water resistance so you don't get soaked! 
Was this article helpful to you? Please tell us what you liked or didn't like in the comments below.
About the Author: Hannah Cobb