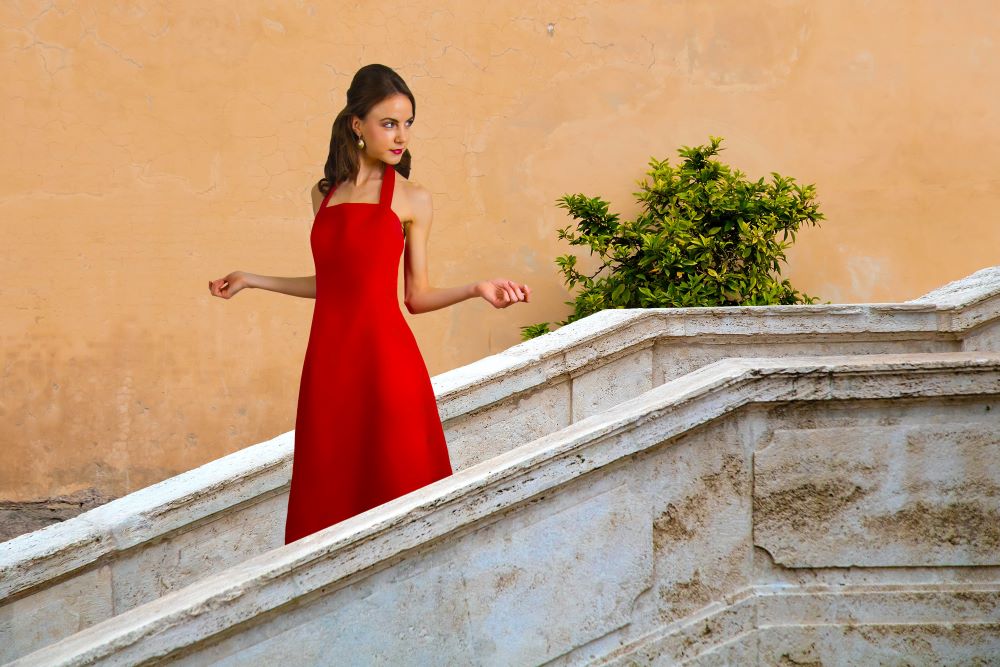 How to Look Your Best at Andrea Bocelli Concert: 15+ Outfits
You have been invited to an Andrea Bocelli concert and not sure what to wear? You are in the right place. Attending an Andrea Bocelli concert is a special and memorable experience, one that calls for an outfit that perfectly balances elegance and comfort.
As you prepare for this exquisite musical event, choosing the right attire is essential to ensure you not only feel confident but also appropriately dressed for the occasion. In our outfit guide, we will present over 15 essential outfit items, complete with pairing tips and suggestions.
Whether you prefer classic, contemporary, or timeless styles, you will find inspiration for a stunning ensemble to make your evening at the concert truly unforgettable. So, let's explore the elements that will help you create a sophisticated and refined look for the Andrea Bocelli concert.
Panaprium is proud to be 100% independent, free of any influence, and not sponsored. We carefully handpick products from brands we trust. Thank you so much for buying something through our link, as we may earn a commission that supports us.
Little Black Dress (LBD)
A classic LBD is a must-have for any formal event. It is versatile, timeless, and can be dressed up with accessories.
Choose a well-fitted one that flatters your figure. Check out our wide selection of the most affordable and sustainable black dresses. 
Long Flowy Gown
A long, flowy gown in a solid color like deep navy or deep red adds an air of elegance. Look for one with subtle embellishments like sequins or lace for a touch of glamour. Here are the 10 best recycled dresses and gowns for unique looks. 
Tailored Blazer
A tailored blazer can instantly elevate your outfit. It is a perfect layering piece over a dress or blouse, giving you a polished and sophisticated look. Here are the 20 best ethical and sustainable blazers you will love. 
High-Heeled Shoes
Opt for high-heeled shoes in a style that matches your outfit. Classic pumps or strappy sandals work well but prioritize comfort if you will be on your feet a lot. Discover the 13 best affordable, vegan, and sustainable heels. 
Clutch Bag
Choose a small, chic clutch bag to carry your essentials. Look for one in a complementary color to your dress or gown for a cohesive look. Color match it with your shoes for a cute look.
Statement Necklace
A statement necklace can be a focal point of your ensemble. Pair it with a simple neckline on your dress or blouse to draw attention to your décolletage.
Do not forget to check out the 15 best affordable and sustainable necklace brands. 
Stunning Earrings
Earrings can be subtle or bold, depending on your personal style. Dangly earrings or elegant studs can complete your look. Discover the 15 best affordable and sustainable earring brands. 
Wrap Shawl or Stole
If the concert venue is air-conditioned or chilly, a stylish shawl or stole can keep you warm and add a touch of luxury.
Opt for a soft fabric for a more sophisticated feel. Draping it over your shoulders or wrapping it around your neck adds an elegant touch.
Tights or Stockings
To achieve a polished look with a dress, consider wearing sheer or patterned tights or stockings. They can also help keep your legs warm. Buy a pair from these best ethical hosiery brands for eco-friendly tights. 
Ankle Boots
For a more contemporary and comfortable option compared to high heels, ankle boots can be a stylish choice. Select a pair that complements your outfit's color scheme. Make sure to check out the 20 best affordable and sustainable boot brands. 
Well-tailored Jumpsuit
A well-tailored jumpsuit can be modern, chic, and comfortable. Look for one with a flattering silhouette and elegant detailing.
Accessorize the jumpsuit with a pair of stunning earrings and an elegant necklace. Here is our wide selection of the best organic cotton jumpsuits to wear in 2023. 
Lovely Midi Skirt
A midi skirt is a versatile piece that can be dressed up or down. Pair it with a sophisticated blouse for a timeless, feminine look.
Complete the look by wearing a pair of beautiful high-heeled shoes. Pick a lovely midi skirt from our extensive collection of the best affordable and sustainable midi skirts. 
Lovely Camisole
A simple camisole can serve as the base of your outfit when paired with a skirt or pants. Add a blazer or cardigan to complete the ensemble.
If you prefer cotton camisoles, you should check out the 12 best organic cotton camisoles we have selected for you. 
Wide-leg Pants
High-waisted wide-leg pants are both comfortable and sophisticated. Look for a pair in a luxurious fabric like satin or crepe. Check out the 20 best sustainable wide-leg pants and jeans. 
Elegant Blouse
A beautiful, elegant blouse exudes luxury and can be paired with dressy pants or a skirt. Choose one in a rich color or a subtle pattern for added elegance.
Accessorize with beautiful statement jewelry for a great look. Discover the 15 best affordable, ethical, and sustainable blouses. 
Statement Belt
To accentuate your waist and add a pop of style, consider a statement belt. It can be a decorative element that ties your outfit together. For more inspiration, check out the 10 best ethical and vegan leather belts for women. 
Evening Coat
If the weather is cold, an evening coat can be a practical and fashionable choice. Look for one in a classic cut and a color that complements your outfit.
Opt for timeless black or navy blue and cinch the waist with a lovely belt. Make sure to check out the 15 best affordable jackets and coats made in Italy. 
When selecting your outfit, consider the concert venue, the weather, and your style. With the right combination, you will look and feel your best at the Andrea Bocelli concert.
Whether you opt for timeless grace or contemporary chic, your well-chosen attire will ensure you look and feel your best as you immerse yourself in the musical brilliance of Andrea Bocelli. Enjoy the concert in style and with confidence!
Was this article helpful to you? Please tell us what you liked or didn't like in the comments below.
About the Author: Gohar Davtyan