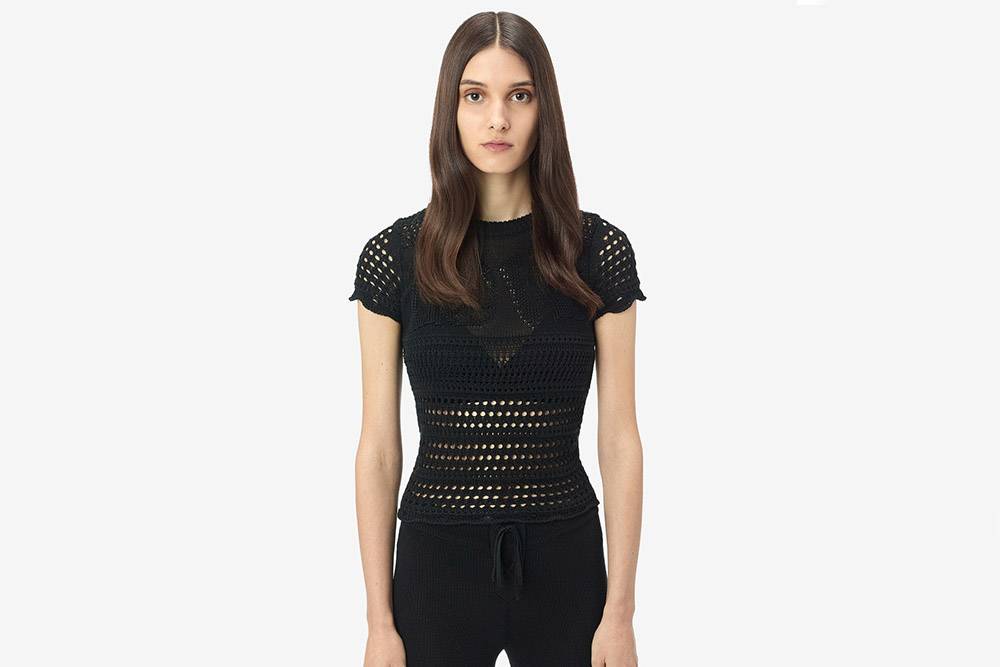 Amiri is an Italian luxury fashion house that designs womenswear, menswear, shoes, and accessories.

Amiri is part of the international fashion group Only The Brave (OTB) with other brands such as Diesel, Viktor&Rolf, Maison Margiela, and Marni.

The company is committed to reducing the social, economic, and environmental impact of the fashion industry. It doesn't aim to be the biggest but the most alternative fashion group.

As part of the OTB group, Amiri strives to give back to society and support its overall advancement. It wants to contribute to sustainable economic and social development.
Panaprium is proud to be 100% independent, free of any influence, and not sponsored. We carefully handpick products from brands we trust. Thank you so much for buying something through our link, as we may earn a commission that supports us.

Sustainability Rating: 3/10
Rating FAQ

Category: Clothing, bags, shoes, accessories

For: Women, men

Type: Basics, dresses, knitwear, outerwear, loungewear, swimwear, boots, sneakers

Style: Chic, classic

Quality: High

Price: $$$

Sizes: 2XS-2XL, 0-16 (US), 2-20 (UK), 30-48 (EU), 2-20 (AU)

Fabrics: Cotton, viscose, modal, acetate, polyester, nylon, spandex, acrylic, polyurethane, rubber, leather, wool, silk

100% Organic: No

100% Vegan: No

Ethical & Fair: No

Recycling: No

Producing country: Italy, United States

Certifications: no certification

Sustainability Practices
Amiri wants to stand up for the planet and make environmental commitments. It's looking for less harmful solutions for its products and packaging.

The designer label invests in environmentally friendly materials, innovative techniques, and research and development to incorporate more sustainable solutions in its supply chain.

However, Amiri only uses a tiny proportion of sustainable materials such as semi-synthetic regenerated fibers like viscose and acetate made from renewable materials.

Amiri uses polluting conventional cotton to produce many of its clothes. And most of the brand's fabrics are highly polluting synthetic petroleum-based fibers such as polyester, nylon, polyurethane, and acrylic.

Amiri manufactures its clothing in Italy and Los Angeles. It has a code of conduct that applies to all its suppliers and subcontractors based on the International Labor Organization (ILO) regulations.

However, the brand doesn't provide any information regarding how it chooses its suppliers. It doesn't state how often audits are conducted to ensure ethical and sustainable production, ethical working conditions, social and labor standards, safety, and other important rights for workers in its supply chain.

Amiri doesn't use any exotic animal skin, or hair, fur, angora. But it uses leather, wool, and silk to manufacture many of its clothing pieces.

These animal-derived materials are cruel and unethical and harm the environment by producing greenhouse gases and wastes. More sustainable alternatives exist.

Sustainability Goals
Amiri aims to reduce its greenhouse gas emissions, plastic, water, and energy consumption in all its operations.

The designer label has joined the Fashion Pact in early 2020. It's a global coalition of companies in the fashion and textile industry committed to stopping global warming, restoring biodiversity, and protecting the oceans.

However, Amiri doesn't measure its greenhouse gas emissions, water, land, energy use, pollution, and waste across the supply chain. It doesn't have any clear sustainability goals, science-based targets, or timelines to improve in the future.

Buy Here
Discover Amiri's collections at amiri.com.


Reviews And Experiences With Amiri
Have you had (good) experiences with shopping at or the products of Amiri? Then leave us your rating below.