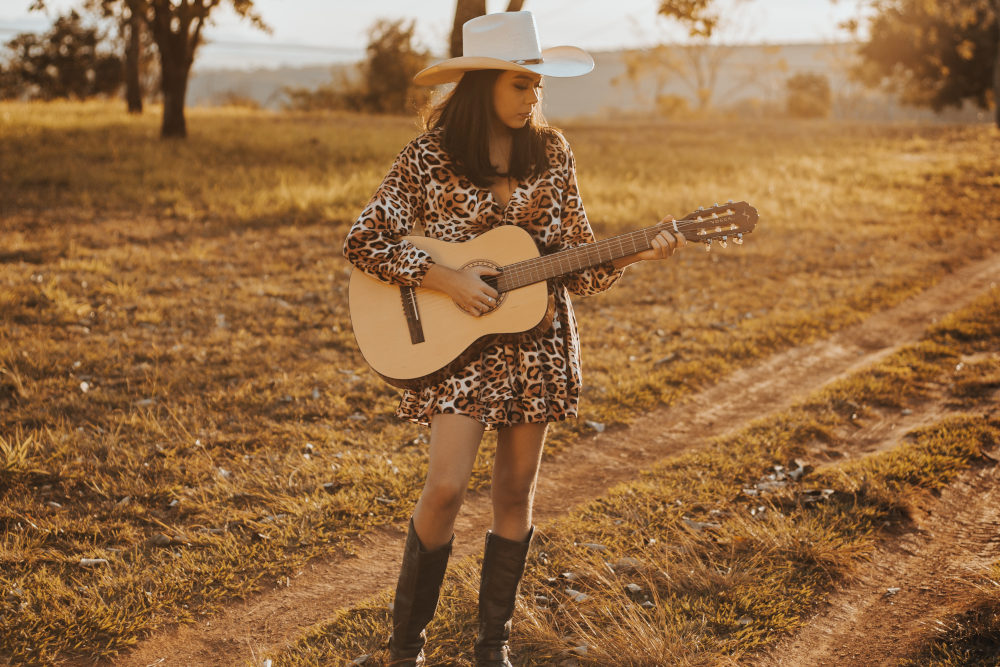 Top 15 Amazing Outfits For A Garth Brooks Concert
Garth Brooks is one of the most successful and iconic country music singers ever. His concerts are characterized by their energetic and engaging atmosphere, sing-along moments, fan interaction, emotional performances, visual spectacle, and celebration of country music.

Attending a Garth Brooks concert is a thrilling and unforgettable experience, so wearing something comfortable and appropriate will make you enjoy his music to the fullest.
To connect to the atmosphere of his concerts, you must include some Western-style clothing pieces in your attire. Western-style attire is inspired by the clothing worn by ranchers, cowboys, and rural dwellers in the American West.

To enjoy the music, embrace the country atmosphere, and have a great time, we have prepared some truly Western-inspired outfit ideas for you.
Panaprium is proud to be 100% independent, free of any influence, and not sponsored. We carefully handpick products from brands we trust. Thank you so much for buying something through our link, as we may earn a commission that supports us.
1. Flower dress and cowboy boots
We love the combination of a dress with boots! For a country-style look, choose an ethereal dress with rich floral motifs. Wear it with cowboy boots. We recommend you choose clean monochrome boots so that you do not weigh down the look too much.

Complete the look with a cowboy hat and discreet jewelry with vegan leather accents.
Buy ethically made jewelry from the best eco-friendly European jewelry brands.
2. Denim shorts and cowboy boots
Denim shorts with cowboy boots is another favorite timeless combination. You can match black shorts with black boots or mix other colors.
This combo will look great with a crop or a fitted top. Highlight the waist with a belt with an engraved buckle, and complete the outfit with an ornate necklace.
Here is our selection of the best denim shorts for women and men.
3. Plaid shirt and jeans
Plaid shirts have become an iconic element of the Western fashion aesthetic. They evoke images of cowboys and rodeo riders as workers in the logging, farming, and ranching industries in North America historically wore them.

Plaid shirts have a special connection to country music, as many country musicians wear plaid shirts as part of their stage attire.
Here is our selection of the best affordable plaid shirts for women and men made in the USA under high social and environmental standards.
4. Flannel shirt dress
Flannel shirts are a classic staple in Western and country fashion. Flannel fabric is known for its warmth, comfort, and rugged appeal, making it a popular choice for casual and outdoor events. By opting for a flannel shirt dress, you can incorporate the rustic charm and Western-inspired look associated with country music into your outfit.
To add a sophisticated touch to your flannel shirt dress, wear it with a belt. Choose a Western-inspired belt with metal elements featuring etching or carving designs onto them.
Find a suitable belt from the best cruelty-free accessory companies.
5. Fringed jacket
Fringed jackets have a distinctly Western vibe and are reminiscent of the iconic attire worn by cowboys and cowgirls. They add a touch of ruggedness and authenticity to your outfit, aligning with the country music theme and creating a visually appealing ensemble.

You can wear a fringed jacket as a statement piece to elevate your overall look. The movement and texture of the fringe create visual interest and draw attention, making you stand out in the crowd. It adds personality and uniqueness to your concert outfit.

When wearing a fringed jacket, consider pairing it with complementary items such as jeans or shorts, a simple top, and boots to create a cohesive country-inspired look.
If you want to buy a leather fringed jacket, make sure it is cruelty-free and vegan. Check our list of the best affordable and sustainable vegan leather jackets.
6. Crop top with ruffles and high-waist jeans
Wear a top with ruffles to the Garth Brooks concert to add femininity, playfulness, and stylish flair to your outfit. Remember to pair it with country-inspired items to balance between femineity and ruggedness. You can achieve this by pairing the ruffled top with more rustic or casual elements like denim jeans, shorts, or a fringed skirt.
Check out our selection of high-quality, ethically made, and budget-friendly denim brands here.
7. Add an extra layer with a poncho
If you are going to a Garth Brooks concert, which is held outdoors, you can layer your outfit with a poncho. Ponchos can be a stylish and practical choice for outdoor events, providing warmth, comfort, and a touch of bohemian or Western-inspired flair to your outfit.

Consider colors and patterns that align with the country or bohemian aesthetic, such as earthy tones or Southwestern-inspired designs. And most importantly, choose a poncho that complements your style and wear it over a simple top, denim shorts, and ankle boots. 
Buy vegan leather boots made under the highest social and environmental standards here.
8. Vegan leather pants and a crop top
Add a touch of edginess, style, and a rock 'n' roll vibe to your country concert outfit by wearing vegan leather pants or leggings.
Choose vegan leather pants or leggings with a good amount of stretch or a relaxed fit, allowing freedom of movement and ensuring your comfort throughout the event.

An excellent match will be to wear them with some country-inspired or folksy items, such as a crop top, a denim jacket, or a plaid shirt. Mixing vegan leather pants with Western or bohemian clothes can create a unique and personalized country concert look.
9. Boho-style dress and ankle boots
Boho-style dresses are an exemplary choice for a country music concert as they offer a bohemian charm that complements the laid-back and free-spirited vibe often associated with country music.

Consider choosing a dress with patterns that align with the country or bohemian aesthetic, such as earthy tones, Southwestern-inspired motifs, or vintage floral prints.

Enhance your boho-style dress with appropriate accessories to complete the look. Consider adding elements like a wide-brimmed hat, a fringe bag, or rustic ankle boots.
Buy affordable boho clothes made in the USA under high social and environmental standards here.
10. Denim jacket with studs and jeans
Garth Brooks' concerts celebrate individuality and self-expression, so feel free to showcase your style. Wear a denim jacket with studs to add a rock 'n' roll edge to your country concert outfit.

Pair it with a bootcut or flared jeans to create a visually appealing conformity.

Also, add complementary accessories to enhance your country-inspired look. Include cowboy boots, a wide-brimmed hat, Western-inspired jewelry, or a statement belt.
11. Ruffled maxi dress
A ruffled maxi dress is perfect for a Garth Brooks country music concert. Wearing a ruffled maxi dress gives you a relaxed and feminine look with an extra touch of flair and playfulness.

Select a ruffled maxi dress with prints or colors that align with the concert's ambiance. Earthy tones, floral patterns, or bohemian-inspired designs can be fitting choices. Layer it with a denim jacket or cowboy boots to add a country touch and create a more cohesive look.
Buy affordable and sustainable maxi dresses made in the USA here.
12. Distressed jeans
Distressed jeans are versatile and can be paired with various tops and accessories to create a unique look.

Pair them with a plaid shirt, sweatshirt, denim jacket, or cowboy boots. This combination blends the casualness of the jeans with traditional country aesthetics.
Check our list of the most affordable and sustainable sweatshirts you need to feel and look your best.
13. Skinny jeans and a tie-front shirt
If you are looking for an appealing and feminine look, go for a tie-front shirt. Pair it with high-waisted skinny jeans to accentuate your natural curves and highlight your figure.

Tie-front shirts have been a staple in Western fashion for many years. They are often associated with the iconic cowboy and cowgirl attire, creating a classic Western look.

14. Bandanas
The initial use of the bandanas in the Western-style aesthetic was primarily due to their practical purposes, such as sun and dust protection and sweat absorption.

Today, bandanas are an iconic symbol of cowboy culture and an integral part of Western fashion. They add a touch of personality and style to a cowboy's outfit, allowing them to showcase their individuality while staying true to the cowboy aesthetic.

Wear a bandana with a denim jacket and a cowboy hat for a true country girl look.
Here are some of the best affordable denim jackets that every woman needs to have.
15. Accessories
Accessories are an inseparable part of the Western-inspired aesthetic. They include wide faux leather belts with ornate buckles and leather filigree motifs, conchos, scarves, and jewelry with Western symbols.
Take a look at our selection of eco-friendly hats that will help you look great and feel your best.
One distinctive Western-style accessory is the bolo tie. The bolo tie is a cord necktie with decorative metal tips known as bolo slides. These slides present gemstones, silverwork, or Western motifs. Bolo ties are considered a symbol of Western and cowboy fashion.
Was this article helpful to you? Please tell us what you liked or didn't like in the comments below.
About the Author: Iana Jekova