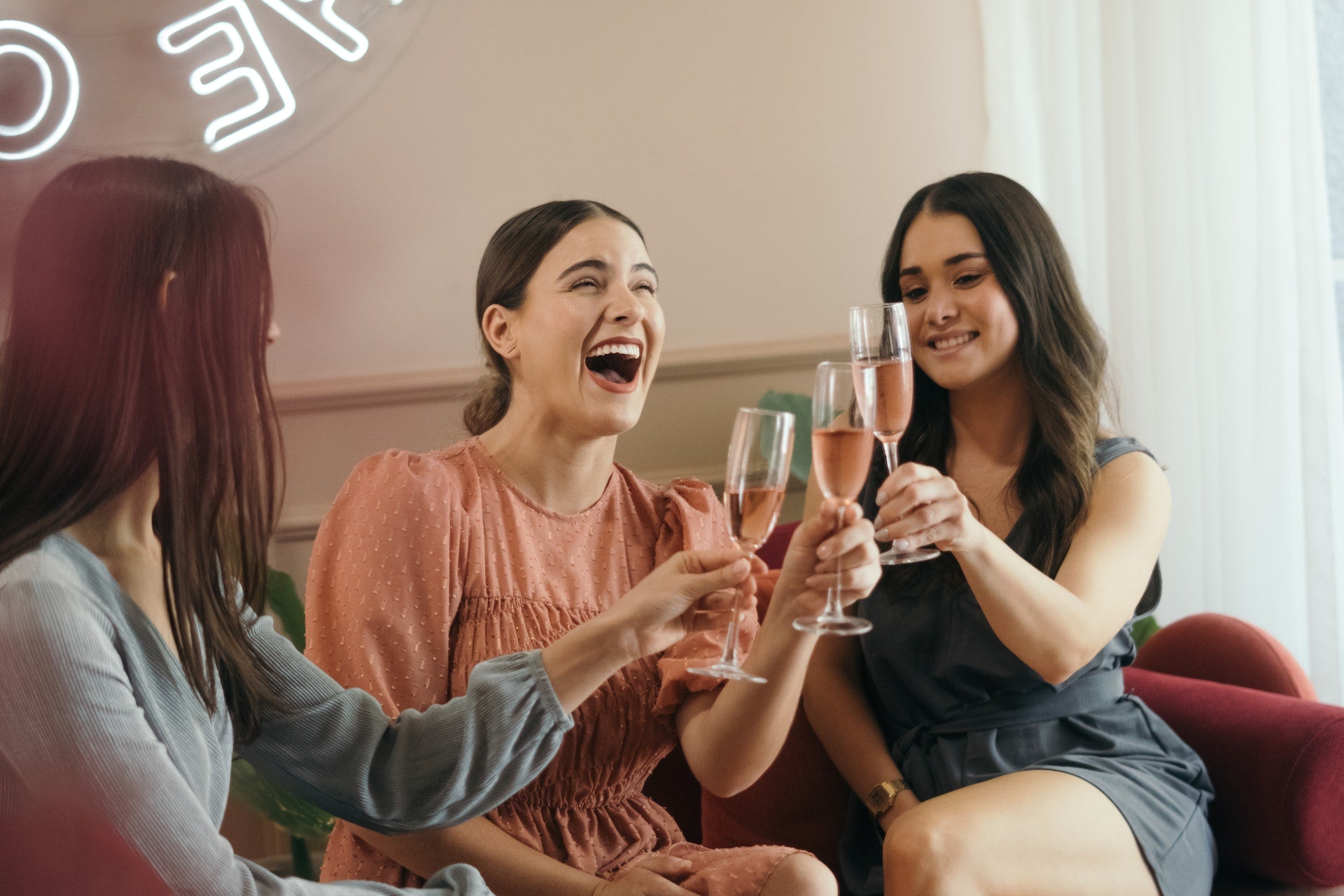 15+ Most Amazing Fashion Tips For A Housewarming Party
Nowadays housewarming parties are great opportunities to see a friend's new house or to give your friends a tour of the new residence you've just moved into.

The history of housewarming parties is quite interesting. Back in the day, before modern heating technologies existed, people used to literally warm a new house by burning wood.
In 2023, guests no longer bring firewood as a gift, but they do bring gifts that can help the host furnish their house.

Usually, housewarming parties are informal or semi-formal, but sometimes they can also be formal. This makes choosing an outfit quite challenging, but we are here to help you!

Keep reading to discover our amazing fashion tips.
Panaprium is proud to be 100% independent, free of any influence, and not sponsored. We carefully handpick products from brands we trust. Thank you so much for buying something through our link, as we may earn a commission that supports us.

Buy a jumpsuit
Jumpsuits blend modern style with comfort and versatility. They are extremely comfortable and save you a lot of mixing and matching time.

If you want a fashionable outfit that's ready in no time, buy a flattering jumpsuit from a sustainable brand.



Midi dresses
Be elegant and stylish with a midi dress. They look flattering on any body shape.
Choose a design that defines your waist if you want to showcase your femininity.
Here are our sustainable recommendations.


Romantic fashion style
If you love feminine clothes, pastel colors, puff sleeves, and lightweight materials, a romantic fashion-style outfit could be great for you!
Let yourself be inspired by our best tips for a great romantic fashion-style wardrobe.

Add a blazer
Elevate your style game and make any outfit instantly look more polished by adding a blazer.
For a semi-formal housewarming, wearing a blazer is a great idea, especially if your other clothes are a bit more relaxed and you want to add an air of elegance to your look.
Check out these ethical and sustainable blazers.



Maxi dresses
A maxi dress is a failproof outfit for a formal housewarming. When everything else seems too casual, or too revealing, a maxi dress can come in handy!

Purchase yours from a sustainable brand.

Wear a sundress
For a summer housewarming taking place during the daytime, a sundress is an amazing idea. Sundresses are made from lightweight, breathable materials that allow you to feel comfortable the whole time.
Discover the best sundresses that come from ethical brands.

Party dresses
For an evening housewarming, you can wear something more sparkling.
Colors such as silver and gold are great for party outfits.
There are many sustainable options to choose from - let yourself be inspired by these 200 European brands.



Pleated skirts
Plated skirts are classy and beautiful.
They never go out of fashion, so if you are looking for a beautiful skirt that can be worn on many occasions, you should choose this design.
The best way to wear a pleated skirt is with a cute, matching blouse.
Take a look at these eco-friendly pleated skirts.

Floral prints
Floral prints are fantastic for a garden housewarming party!
Feel comfortable and attractive in a mini dress featuring a beautiful floral print that matches the surrounding nature.
Click here for more shopping inspiration.

Off-shoulder designs
Off-shoulder dresses and blouses are cute and feminine.
They beautifully highlight your upper body, and they are perfect if you want an outfit that is girly and fashionable.
Save these sustainable clothing brands from Paris for more amazing outfits.



Outfits with jeans
Outfits with jeans are fantastic for informal and semi-formal housewarming parties.
That's because jeans are popular and very versatile. You can easily dress them up with an elegant blouse.
Purchase a well-fitted pair of jeans from a sustainable brand.

Sweater outfits
If it's cold outside you can wear a sweater. They look gorgeous both dressed up and down.
If you want a relaxed outfit, wear your sweater with a pair of jeans or leggings. For a fancy look, add a sparkling skirt.
Check out these affordable and ethical sweater brands.

Mini skirts
Create a simple, comfortable, and attractive outfit with a mini skirt.
Wear a mini skirt with a beautiful blouse or a plain T-shirt. For more coverage, you can always add a pair of tights.
Check out the best affordable and sustainable mini skirts.



Ballet flats
If you are wondering what kind of shoes to wear to a housewarming, our recommendation is a beautiful pair of ballet flats.
Ballet flats are available in many colors and designs, which means there is a lot to choose from! You can match them to the colors of your outfit, or go for a versatile, neutral color that is easy to match with everything.
Great news! Ballet flats can now be both affordable and sustainable.

Jewelry
Wear beautiful jewelry that enhances your style and highlights your best features.
Don't forget that there are now many brands that produce one-of-a-kind jewelry pieces from carefully sourced materials that cause minimal harm to the environment.
Click here if you want to learn more.



Keep it simple
Don't overdo it when it comes to your outfit!
On one hand, you should avoid anything too casual, such as sweatpants and hoodies. On the other hand, being overdressed is also a bad idea.
Stay away from pretentious clothes that feature too many details, as well as from uncomfortable designs that will prevent you from having a great time.
Choose to be elegant with a simple, yet flattering outfit. Aim for well-fitted, classy looks and always purchase clothes in the right size for your body.

Flannel shirts
Choose a flannel shirt for a cozy and casual outfit that is still beautiful and stylish. You can wear it with jeans or trousers.
Flannel are great whenever you want to create informal outfits.
Make sure to choose a high-quality one, from an eco-friendly brand.




Summing up
A housewarming party is a great opportunity to spend time with your friends who've just moved into a new place.
This type of party is usually informal and allows a lot of freedom when it comes to choosing your outfit. A cute dress or a well-fitted jeans and blouse combo are amazing ideas.
If the party is formal, you should consider something more elegant, for example a maxi dress.
Housewarming parties don't usually have a dress code. However, if you are not sure, don't hesitate to ask the host for guidance.
If you are the host, try and mix comfort and style. Always prioritize comfort because you will have to move a lot, greeting your friends, and serving food and drinks.
If you like our tips, share this article with your friends!



Was this article helpful to you? Please tell us what you liked or didn't like in the comments below.
About the Author: Miruna Dulcea