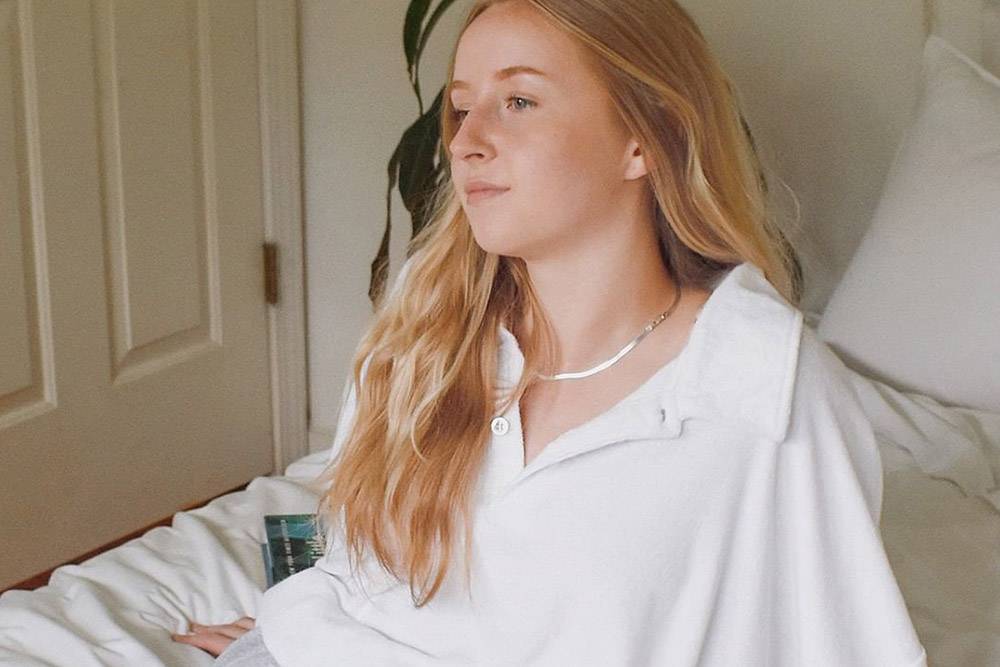 Alternative Apparel is an American brand making and selling fashion basics for a sustainable future. It creates apparel and accessories for women, men, and children from organic and recycled materials.

The company was founded in 1995 by Greg Alterman. It's now one of the most recognizable names in the sustainable fashion movement.

Based in Atlanta, Alternative Apparel is a fashion lifestyle brand best known for comfort, simplicity, and its commitment to sustainability.

It provides eco-friendly shirts, tanks, skirts, dresses, leggings, pants, hoodies, polos, sweaters, vests, coats, caps, backpacks, purses, scarves, and more.

Alternative Apparel aims to connect people, inspire creativity, and catalyze change through innovative apparel design and involvement in purposeful causes.
Panaprium is proud to be 100% independent, free of any influence, and not sponsored. We carefully handpick products from brands we trust. Thank you so much for buying something through our link, as we may earn a commission that supports us.

Sustainability Rating: 6/10
Rating FAQ

Category: Clothing, bags, accessories

For: Women, men, children

Type: Basics, loungewear, outerwear, dresses, sweaters

Style: Casual

Quality: Medium

Price: $$

Sizes: XS-XL, 2-14 (US), 4-16 (UK), 32-48 (EU), 6-18 (AU)

Fabrics: Cotton, linen, viscose, modal, lyocell, polyester, nylon, spandex, leather, wool, silk, down

100% Organic: No

100% Vegan: No

Ethical & Fair: Yes

Recycling: Yes

Producing country: Dominican Republic, China, Egypt, not transparent enough

Certifications: GOTS, OEKO-TEX, WRAP

Sustainability Practices



"Always striving to do more to lessen our impact. We've refocused our forward-thinking Alternative Eco collection to include even more eco fabrics as we continue our efforts to #DoGoodFeelGood."


Alternative Apparel is mindful of the impact it makes on the planet and its people. It uses biodegradable mailer bags and recycled materials from its vendors.

The sustainable fashion label uses a moderate amount of organic fabrics such as GOTS certified organic cotton, hemp, and linen. It uses some recycled materials such as recycled cotton and recycled polyester.

Alternative Apparel also uses a lot of synthetic materials made from oil such as polyester and nylon, as well as semi-synthetic fabrics made from renewable resources such as viscose, modal, and lyocell.

Alternative Apparel ensures fair, safe, and clean workplace conditions in its factories. Most of its facilities are WRAP-certified. It requires all of its partners to adhere to the Fair Labor Association guidelines and Workplace Code of Conduct.

However, it doesn't disclose where its garment factories are located. It doesn't state either how often audits are conducted to ensure social standards, good working conditions, and identify potential risk areas.

Alternative Apparel doesn't use exotic animal skin, hair, or fur but uses a lot of animal-derived materials such as leather, wool, silk, and down feathers.

The fashion industry kills billions of animals every year. It's cruel, unethical, and unnecessary. No animal should have to die to create beautiful and functional clothing. Many sustainable alternatives exist.

Sustainability Goals
By 2021, Alternative Apparel pledges to replace all virgin polyester with 100% recycled polyester in future fabrics.

However, the brand doesn't show any measurement of its greenhouse gas emissions, water, land, and energy use, pollution, and waste across its supply chain. It doesn't have any clear sustainability goal or timeline to improve in the future either.

Buy Here
Discover Alternative Apparel sustainable collections on Amazon.
Reviews And Experiences With Alternative Apparel
Have you had (good) experiences with shopping at or the products of Alternative Apparel? Then leave us your rating below.