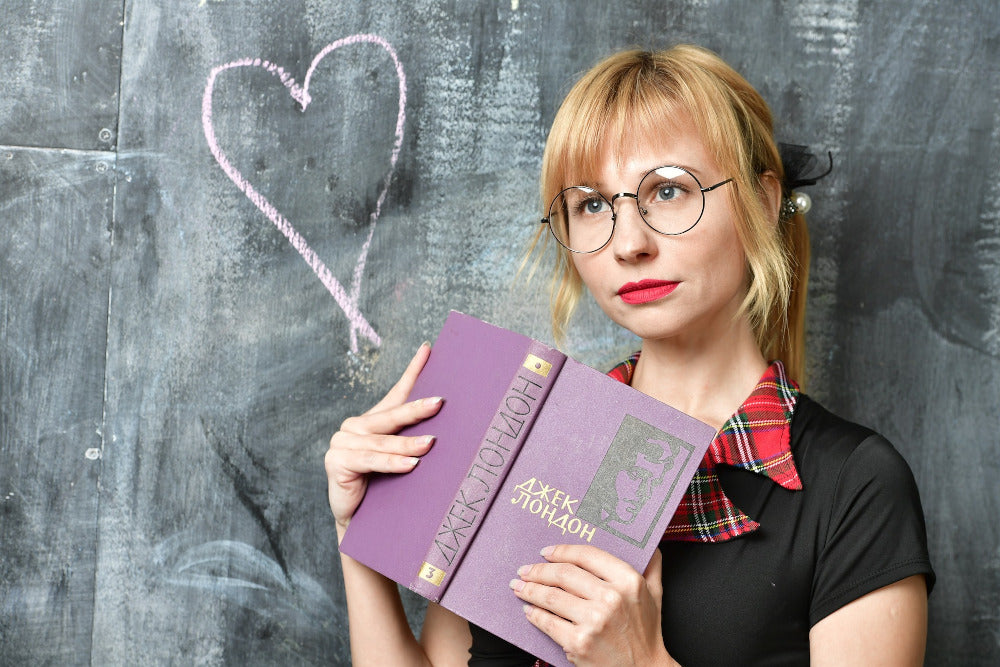 21 Quick College Outfits to Wear on Campus
The best college outfits to wear on campus include comfortable elements like sneakers, athleisure wear, and a jacket or sweater. You need warm, comfortable clothes because you may need to walk across campus to get from one class to another or sit for long periods in a chilly classroom. 
Most colleges do not enforce a dress code, meaning that you can also take this chance to show off your personality! College students often wear t-shirts, hoodies, and jackets that display a favorite sports team or band, or sport a funny saying.
The clothes you wear when you go to college allow you to reinvent yourself or highlight your own personal style. What you wear tells your professors and classmates a lot about you. So make sure you balance casual comfort with accessories and clothing that speak your truth!
Panaprium is proud to be 100% independent, free of any influence, and not sponsored. We carefully handpick products from brands we trust. Thank you so much for buying something through our link, as we may earn a commission that supports us.
Backpack or Shoulder Bag
The most important accessory you need for your college outfit is a stylish and roomy backpack or bag. If you have back-to-back classes, you want space in your bag for your textbooks and to store a lunch or a snack. Look for a bag with a padded compartment for your laptop so you can bring it with you to take good notes. 
Black always sets a stylish tone for a backpack or shoulder bag. Other shades like neutral blush, tan, or brown also stay trendy from year to year. Of course, you can also use your backpack as a personal style statement by attaching pins or patches to it, or by finding a bag that promotes your fandom or sports team.
Your backpack will go with you everywhere you go on campus, so pick a good one! Check out this list of 14 affordable and vegan backpacks for a good place to start.
Graphic T-Shirt
Make sure you pack all your favorite graphic t-shirts when you head to college. T-shirts are one of the best ways to display your personality in your outfit. You can wear a tee with a funny saying, a retro print for a vintage look, or a logo or brand name to display your preferences.
T-shirts go with almost anything in a college outfit. Of course, you can pair a tee with jeans or shorts, but you can also wear a tee with overalls, cargo pants, or even a skirt!
How many tees do you need to bring with you? Find out how many t-shirts you really need here!
Hoodie
A hoodie or sweatshirt also provides a great way to rock your own personal style on campus. Hoodies also keep you warm during long classes or on a chilly morning jog from one building to another on campus. Plus, hoodies really style the laid-back, comfortable vibe of most college students.
Just like with t-shirts, you can find hoodies sporting cute sayings, funky prints, or brand names. But you can also use a hoodie to show off your school spirit! Most colleges offer school-color hoodies for sale in the campus bookshop, or in the online store.
You can find 20 great affordable, sustainable hoodies here! 
Sweater, Cardigan, or Sweater Vest
Since the academic year lands during the chillier months of the year, you should pack plenty of warm layers like sweaters, cardigans, or sweater vests to cozy up your college outfits. You can style your college sweater outfit in many different ways. Go for a casual off-the-shoulder sweater and a pair of jeans for a date night, or a sweater vest over a puffy blouse for a sexy academic style.
For an early morning class, keep a puffy cardigan by your dorm room door so you can throw it on over your sweats if you oversleep and need to race to class!
If you don't have the perfect, cozy cardigan in your wardrobe at home take a look at this list of the 20 best affordable and sustainable cardigans.
Oversized Outfits
Oversize anything is big this year. This style trend could be a re-emergence of 90s fashion or the influence of K-pop stars and South Korean style trends. Either way, it works great for college students because it marries style with baggy, casual comfort!
Look for baggy sweaters, floppy jackets, and wide-legged pants to complete this look. You can find 20 different wide-leg pant styles to try here!
Crop Top and Jacket
If you want to keep on-trend while you're away at school, mix up your crop tops with a denim or corduroy jacket. Wearing a crop top, cropped blouse or sweater, or even just a sports bra under a jacket or cardigan makes a bold fashion statement. This style emerged as a way to celebrate your body and reject old-fashioned standards.
If you don't feel comfortable with this style, you can pull off a similar look by laying a jacket over a camisole or cute tank top.
Do you need cute, sustainable crop tops you can afford on a student budget? Check out this list of 15 great options here!
Athleisure
By far the most popular look you see on most college campuses is the athleisure trend, meaning clothing designed for both athletic and everyday wear. This includes garments like leggings, sweats, tank tops, sports bras, and shoes you can walk in. 
Will you also see classmates wearing pajamas on campus? Almost certainly! You probably won't judge after you make it through your first round of finals, but you can keep it classy by wearing athleisure instead of fuzzy PJs to class.
Do you have a hard time finding athleisure clothing that jives with your morals? You can learn all about why the cheapest athleisure brands don't use sustainable methods here.
Matching Sweats
Matching sweatsuits are back! Pairing a hoodie or sweatshirt with matching sweatpants gives you an urban, trendy look while also keeping you warm and relaxed for a long day of classes.
The trend gained massive popularity during the work-from-home boom during the pandemic, as everyone looked for ways to stay comfortable while still looking stylish.
If baggy sweatpants feel a little too relaxed for you, try mixing up this outfit by pairing a sweatshirt and leggings in the same color, and wear matching shoes if you can find them, too!
Look for sweatpants and joggers that will make you feel good about your sustainable choice by checking out this list of the 20 top affordable sweatpants options!
Leggings
Make sure to pack all of your favorite leggings when you head to college! You can wear leggings with almost anything to make the perfect campus outfit. Try leggings and a tee for a relaxed summer outfit, leggings and an oversized sweater for a casual fall outfit, or leggings, boots, and a nice coat for a winter date on campus!
Leggings have that comfortable, athleisure vibe that works perfectly for college students. Want  to learn how Panaprium manufactures leggings in a sustainable way? Click here to read more!
Drawstring Pants
You can style a cute pair of cotton or khaki drawstring pants in many different ways for the perfect college outfit. Try wearing drawstring pants, sneakers, and an oversized t-shirt for a rapper or K-pop vibe. Or pair your drawstring pants with a cropped shirt for a slightly sexy style. If you like styles with an element of contrast, wear drawstring pants with cute sandals instead!
If you want to create a beachy style with your drawstring pants, try adding a pair of minimalist sandals like these 15 great options.
Wide Leg Jeans
Wide-leg jeans have a retro, vintage style that pairs great with heeled boots, cute sandals, or a graphic tee. If you want to dress up the outfit, find a blouse or peasant top with long, puffy sleeves. In colder weather, try a baggy sweater instead.
One great way to protect the environment is to wear clothes made from recycled materials. Check out 15 styles of jeans made from recycled materials here!
White Jeans
White jeans seem to float in and out of style as often as skinny jeans. Wearing white jeans looks more formal than the traditional blue-jean denim style. Plus, you can match dressy or casual tops with white jeans. You can even add a pair of heels or chic sandals for a special campus event!
Of course, the danger of wearing white jeans is that someone will spill beer or ketchup on you at some point! Make sure you know the best natural and eco-friendly ways to get stains out of your laundry before you wear your pristine white pants.
Ripped Jeans
Ripped jeans have stayed stylish for decades. Ripped jeans and a hoodie give you a casual, laid-back air. Ripped jeans and a leather jacket give you a goth vibe. Ripped jeans and a sheer blouse over a cami give you a super sexy style.
You can really dress up or down in all kinds of campus styles with your favorite pair of ripped jeans!
If you need new jeans before you set off for the new semester, take a look at the 20 best organic cotton denim jeans of 2023 here!
Fishnets
Fishnet tights can give you a goth look or just provide a fun note of contrast to a typical college outfit. If you like to dress all in black, try adding fishnet tights to your black shirt, black skirt, and black combat boot combo. Or add brightly-colored fishnet tights to an oversized sweater and shorts outfit for a whimsical, slightly sexy vibe!
This article on how to wear oversized clothes and look attractive will give you more outfit ideas to pair with your fishnet tights!
Faux Leather Jacket
A faux leather or vegan leather jacket gives you a mysterious, edgy look that pairs great with jeans and boots. You can go for the 90s look by wearing a hip-length jacket, or a motorcycle style with a traditional waist-length jacket.
You can find 12 awesome affordable vegan leather jackets to try out here!
Cutouts
Tops and dresses sporting cutouts or peekaboo styles remain trendy. This is a great way to dress up a simple outfit! Add a knit top with shoulder cutouts to a pair of jeans and you have a nice, comfy college style ready to go.
Or wear a close-fitting top with waistline cutouts for an edgier style. Try pairing this with tight stretch jeans and combat boots for a high-impact style. You can find 20 trendy sustainable boots to check out here.
Sheer Blouse or Dress
Blouses and dresses made out of printed sheers always look great for spring classes. Look for cute sundresses with spaghetti straps, or strapless dresses in a bold corset style. Fabric types like printed rayon or chiffon will feel cool and elegant in the warmer months.
If you worry about getting chilly in the classroom AC, make sure to wear a pair of tights and bring a cardigan with you just in case. If you don't already own a cute, spring-time sheer blouse or top, check out this list of the 15 best affordable and ethical blouses!
Dresses
Once in a while, you may want to add a flourish to your college outfits by wearing a casual, comfortable dress to class. You can go with a baggy drawstring dress, a ruffled sundress, or a crisscross straps dress for a more retro style. 
You can let your personal style guide you to a great extent on campus, but generally speaking, you may want to look for a dress that comes down to at least mid-thigh unless you plan to pair it with opaque tights.
You can even wear a casual denim dress paired with your favorite cowgirl boots if you take a look at this list of the 15 best affordable and sustainable denim dresses!
Sneakers
The best footwear choice for most college outfits is a comfortable pair of sneakers. Whether you commute to campus and have to hike in from the parking lot or your dorm feels miles away from the dining hall, you will need to do lots of walking as a college student! Plus, sneakers go great with college outfits like matching sweats, leggings and a hoodie, or jeans a graphic tee.
If you notice that your favorite sneakers start to look dingy partway through the semester, you can easily freshen them right up with a magic eraser!
If you want sustainable sneakers that feel good on your feet and on the planet, take a look a the 12 best brands for sustainable European sneakers.
Ballet Flats
Ballet flats or sandals can also go well with many college campus outfits. They feel comfortable but can add a dressier element to a summer outfit. Try wearing a top that matches the color of your sandals or flats. Or pick flats in a neutral or contrasting color, and match them to an accessory like your earrings or headband.
You can find 12 different styles of affordable, sustainable ballet flats to try here!
Special Occasion Boots
If you have space in your luggage, stuff in a pair of special occasion boots like knee boots or heeled boots. This gives you an easy way to quickly dress up a jeans-and-sweater outfit in the fall or winter if you want to look nicer in a hurry!
You may also want to bring warm boots with you if your campus gets a lot of snow in the winter. Sneakers or ballet flats will get soaked and leave you with icy toes!
If you want a pair of classy knee-high boots for a special occasion on campus, check out this list of the 20 best vegan boots styles!
Was this article helpful to you? Please tell us what you liked or didn't like in the comments below.
About the Author: Hannah Cobb