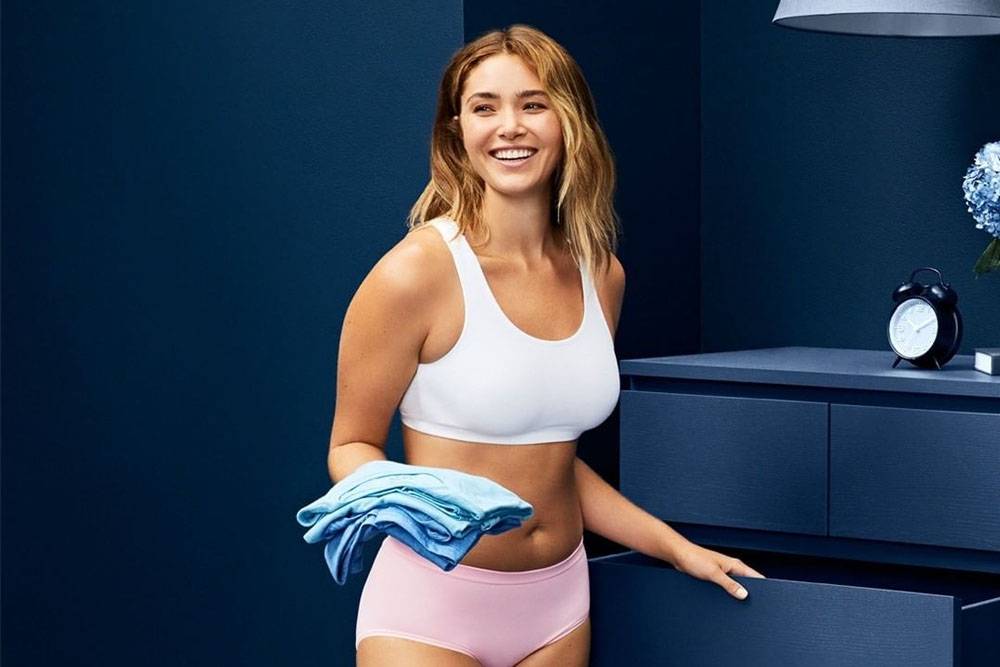 Fruit of the Loom is an American fashion retailer founded in 1851 in Rhode Island by Robert Knight and Benjamin Knight. The multinational clothing-retail company creates casualwear for men, women, and children.

Fruit of the Loom is one of the largest companies that manufactures underwear, printable T-shirts, and fleece for the activewear industry. It employs more than 28,000 people worldwide.

Fruit of the Loom is one of the world's oldest brands and is now a global underwear and casualwear business. Berkshire Hathaway owns Fruit of the Loom and its subsidiaries Russell Athletic and Spalding.

Fruit of the Loom believes in a more sustainable Fruitful Future for everyone. It aims to do the right thing ethically and environmentally by nurturing its people to care for the planet.

Fruit of the Loom is a fashion brand and clothing retailer based in Bowling Green, Kentucky, United States. It offers a collection of basics, activewear, underwear, loungewear, and sleepwear.


Panaprium is proud to be 100% independent, free of any influence, and not sponsored. We carefully handpick products from brands we trust. Thank you so much for buying something through our link, as we may earn a commission that supports us.

Sustainability Rating: 4/10
Rating FAQ

Category: Clothing

For: Women, men, children

Type: Basics, activewear, underwear, loungewear, sleepwear

Style: Casual

Quality: Low

Price: $

Sizes: XS-3XL, 2-20 (US), 4-22 (UK), 34-52 (EU), 4-22 (AU), plus size

Fabrics: Cotton, lyocell, modal, polyester, nylon, spandex, acrylic, neoprene

100% Organic: No

100% Vegan: No

Ethical & Fair: Yes

Recycling: Yes

Producing countries: Australia, Bangladesh, Canada, China, Dominican Republic, Egypt, El Salvador, Ethiopia, Haiti, Honduras, India, Indonesia, Japan, Kenya, Madagascar, Mexico, Morocco, Pakistan, Sri Lanka, Taiwan, Thailand, United States, Vietnam

Certifications: WRAP, BSCI, SMETA, Oeko-Tex, BCI



Sustainability Practices
Fruit of the Loom takes wide-ranging measures to lower the environmental impact of its operations and products. It reduces its consumption of water, energy, and other resources, avoids waste, and combats climate change.

It wants to be better and more efficient by looking at every aspect of its value chain to ensure the healthy functioning of our planet. It has made commitments across three key pillars: People-Centric, Planet-Conscious, and Product Authenticity.

Fruit of the Loom doesn't use organic materials but better cotton and recycled materials such as recycled polyester and regenerated nylon. It also uses semi-synthetic fibers or regenerated cellulosic fabrics such as lyocell and modal.

Fruit of the Loom still makes many products with polluting fabrics such as regular cotton or synthetic petroleum-based fibers such as polyester, nylon, acrylic, and more.

Fruit of the Loom publishes a list of all its manufacturers and processing facilities on its corporate website. It has committed to providing respectful and inclusive workplaces where everyone can thrive.

The 2021 Fashion Transparency Index gave Fruit of the Loom a score of only 34% based on how much the group discloses about its social and environmental policies, practices, and impacts.

Fruit of the Loom has a code of conduct that applies to all its suppliers and subcontractors based on the regulations set by the International Labor Organization (ILO).

Fruit of the Loom assesses compliance with its Code of Conduct by informal visits or third-party audits with or without notice. It works with international and local unions and NGOs to improve the working conditions in its factories.

Fruit of the Loom doesn't use animal-based materials to make its products. However, the company doesn't state that it's completely cruelty-free and vegan.



Sustainability Goals
Fruit of the Loom has committed to reducing its environmental impact across the entire supply chain. It also aims to source sustainably from transparent supply chains.

Fruit of the Loom plans to reduce its GHG emissions and has committed to a science-based target by 2030 based on a 2018 baseline. It will use 100% renewable electricity by 2030.

Fruit of the Loom aims for a 10% reduction in water intensity by 2030 based on a 2018 baseline.

Fruit of the Loom has committed to 100% Oeko-Tex certification for all global production made in its facilities by 2025. It will have 100% of its global supply chain mapped to raw materials by 2025.

Fruit of the Loom will increase sustainable sourcing with 100% sustainable cotton by 2025, 30% recycled polyester by 2030, and 30% recycled nylon by 2030.

The company will also advance the circular economy through textile fiber recycling, reduce packaging, and maintain zero waste in its facilities.

Fruit of the Loom plans to increase recycled content in packaging by 2025. It will use 100% recyclable paper packaging by 2022.



Buy Here
Discover Fruit of the Loom's sustainable collections at Fruit.com.
Reviews And Experiences With Fruit of the Loom
Have you had (good) experiences with shopping at or the products of Fruit of the Loom? Then leave us your rating below.