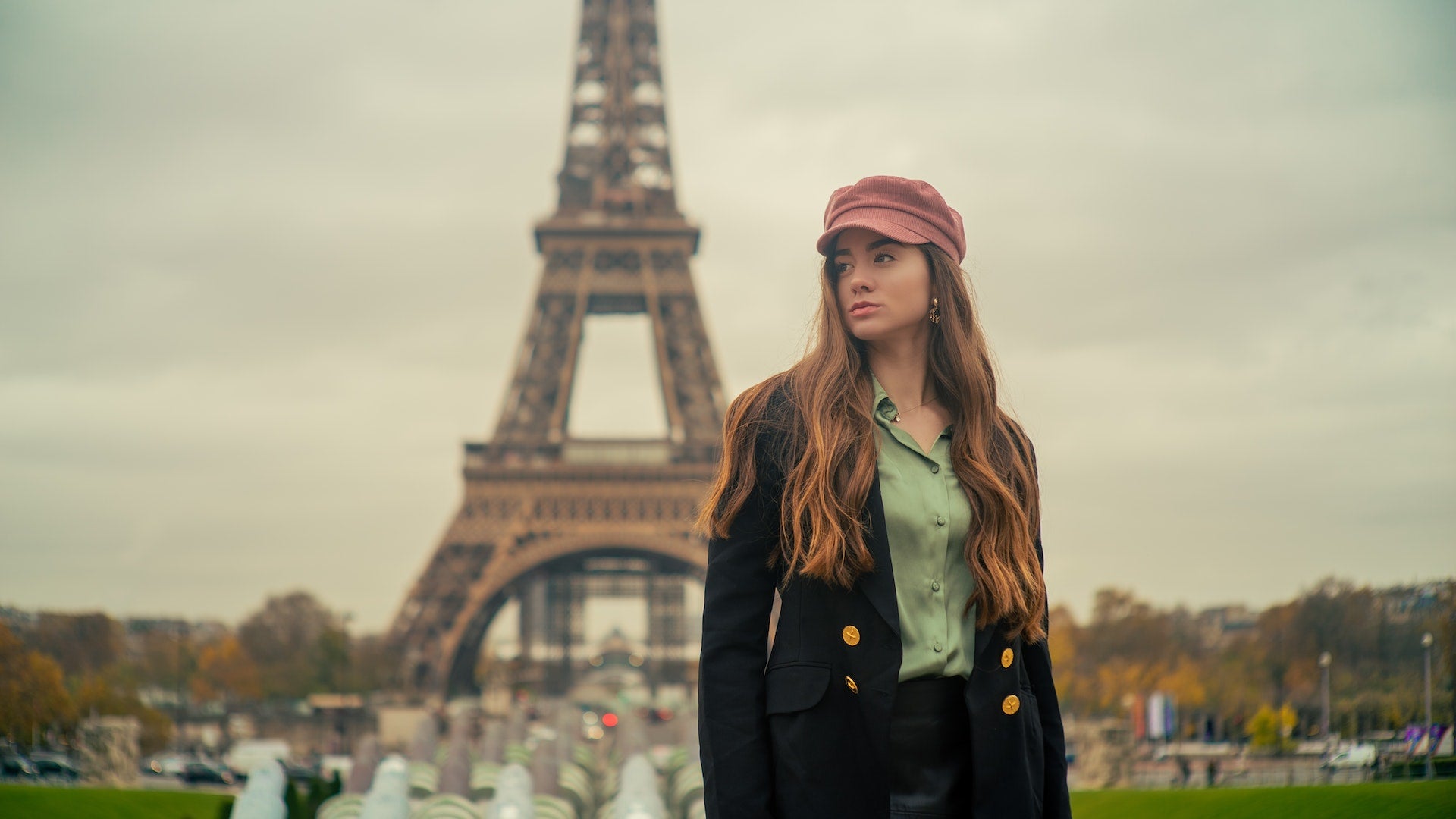 How To Be The Best-Dressed French Teacher
French style is a synonym for sophistication.

French teachers often look to mirror the famous Parisian chic in their outfits, mixing super stylish and practical clothing items to create the ultimate attire.
If you're one of them, then this guide is for you!
Discover the most amazing outfits inspired by the language you teach, with an emphasis on comfort.
Panaprium is proud to be 100% independent, free of any influence, and not sponsored. We carefully handpick products from brands we trust. Thank you so much for buying something through our link, as we may earn a commission that supports us.

Jeans
Nowadays, jeans are popular worldwide and can represent the foundation of a very stylish outfit.
For a teacher, we recommend simple styles, that are very easy to combine with your favorite top and blazer.

Buy yours from a sustainable brand.



Blazers
Blazers are essential items in a teacher's wardrobe!

Wear monochrome blazers with printed tops, or printed blazers with monochrome tops. This way your entire outfit will be stylish and chromatically balanced.

You can look awesome effortlessly with one from a sustainable brand.

White shirts
White shirts are a symbol of class and you can easily create an elegant outfit starting from one.
Add a pencil skirt, trousers or jeans, a nice coat or a blazer, don't forget to accessorize and you are ready!
Chose an ethical white shirt from an affordable brand.



Printed shirts
For those days when white shirts feel too simple, choose a cute print that puts you in a great mood! Wear it with jeans or trousers.

Don't forget to purchase yours from eco-friendly brands!

Trousers
Trousers are a great alternative to jeans. They look neat and attractive and make dressing well so easy!

You can wear them with your favorite blouse or shirt.

Buy a high-quality and versatile pair from a sustainable brand.



Basic T-shirts
Don't think basic T-shirts are boring!
It's up to you to create a stylish combo that is both beautiful and practical.
Adjust the outfit to your needs and add a skirt or a pair of trousers to look cute, but professional!
Scandinavian brands are known for being the kings of basics, and here are our top recommendations.


Stripes
Stripes are awesome and can make your outfit more interesting. Wear a striped blazer over a black top and a pair of jeans.

There are hundreds of ethical and sustainable brands out there, so make sure to choose one of them next time you shop!



Day dresses
Wear a cute midi or maxi dress to work. They are very feminine and your beautiful outfit is ready in no time!

Take a look at our sustainable recommendations here.



Special occasion dresses
As a teacher, during your career, you will be invited to many work-related events.
Attend in style, wearing a wonderful occasion dress, from a sustainable brand!

Since it is still work, make sure your dress' length is appropriate and stay away from offerings that are too revealing. This way, you will radiate grace and class!



Cardigans
Wear a nice cardigan in the color (or combination of colors) that suits you the best.

Cardigans are great for spring and autumn days when the weather is a little chilly.

Yours can be both affordable and sustainable, check out our article!



Jumpers
A cozy jumper, in a light shade, will make your Parisian-style outfit complete!

Endless combinations are possible -jeans, skirts, trousers - whichever feels best can be worn with your favorite jumper!

Buy durable, versatile knitwear from an ethical brand.



Suits
Who said business wear can't be fashionable? Suits create the perfect androgynous look everyone loves in Paris!

Wear yours like a French girl, with comfortable shoes and minimalist accessories.
Buy a suit designed to last, from an affordable and ethical brand.



Pencil skirts
Pencil skirts accentuate your waist, they are extremely chic and fashionable and, as a French teacher, you should own at least one.

Wear your pencil skirt with a striped top and a cardigan or blazer.

In case you are looking to buy a new one, we've got you covered - here are the best ideas!


Coats
During the colder months, wear a coat over your favorite outfit.
Choose a black or light brown one, because they go with anything and this way you no longer have to worry about matching it with the rest of your outfit.

Take a look at our article about the best affordable and sustainable winter coats.



Sweater vests
Sweater vests are cute and less restrictive than a jumper or cardigan. You can wear yours to work over a shirt or a blouse.

Make your choice sustainable, and buy from one of these brands.



Scarves
When it comes to accessorizing your outfit, scarves are the perfect embodiment of functionality and style.

They will keep you warm and will add a pop of color to your outfit.

Avoid animal-based fabrics and choose a vegan scarf.



Berets
Berets are French-chic essentials and, as a French teacher, you're the authority on rocking one like a connoisseur.

You can either match it to your attire or let it be the stylish pop of color your outfit needs.

Buy yours from a sustainable French clothing brand.



Shoes
Make sure your shoes are cute, but comfortable, as you will spend most of your day wearing them.

Check out our list of adorable and sustainable ballet flats.


Vintage bags
Vintage bags and purses are making a comeback, and you can limit your impact on the environment by purchasing second-hand items.

As usual, we've got you covered with a list of second-hand apps, where you can buy preloved clothes and accessories.



Jewelry
The final touch to your outfit, minimalist or opulent, jewelry can accentuate the beauty of your clothes.

Chose sustainable pieces, made with great care for the environment, from one of these ethical brands.


Summing up
As a French teacher, you can let yourself be inspired by the Parisian style and choose outfits that show your passion for France.
Always follow your workplace's dress code. This is part of your professional performance and it is very important.
Mix Parisian chic-inspired clothes with your regular clothes to obtain outfits that are effortlessly reminders of the French culture, but also carry your own touch of style.

If you find our tips helpful, don't forget to share them with your friends!

Was this article helpful to you? Please tell us what you liked or didn't like in the comments below.
About the Author: Miruna Dulcea