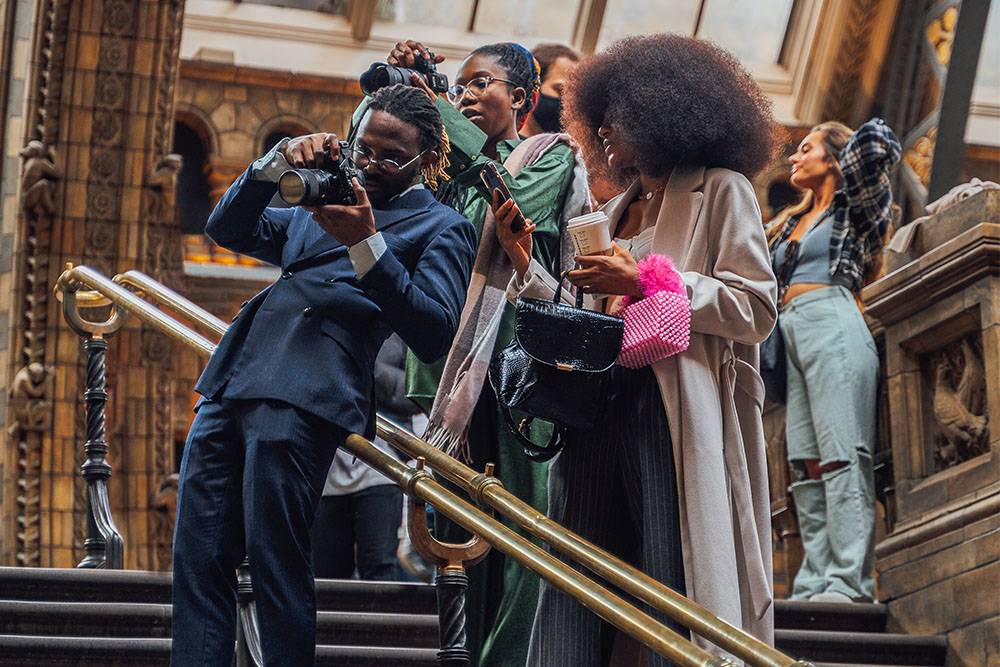 Is Depop ethical and sustainable? Depop is a peer-to-peer social and mobile app-based marketplace used to buy and sell vintage and luxury designer clothes.

It feels like Instagram but functions like eBay. Sellers take pictures of the clothes they want to get rid of, then share them on the platform. They have to ship each item to the buyer.

Depop is a second-hand clothing retailer and an online thrift store where you can buy and sell high-quality items from any brand.

This app is very colorful and attracts young users. It offers a fantastic opportunity to revive old trends and styles from the 80s and 90s. But it isn't for everyone.

Depop originally started as a social network then evolved into a resale platform and global marketplace. It gathers creative influencers, stylists, designers, artists, collectors, and vintage sellers worldwide.

Depop is one of the easiest ways to buy and sell used clothing. It's an online thrift store where you can browse and list high-quality second-hand clothes.

Depop is a British clothing company based in London, United Kingdom. It offers second-hand clothing alternatives to help you be more sustainable with your fashion choices.


Panaprium is proud to be 100% independent, free of any influence, and not sponsored. We carefully handpick products from brands we trust. Thank you so much for buying something through our link, as we may earn a commission that supports us.

Sustainability Rating: 5/10
Rating FAQ

Category: Clothing, bags, shoes, accessories, jewelry

For: Women, men

Type: Basics, denim, loungewear, outerwear, swimwear, sportswear, knitwear, sleepwear, underwear, maternity, bridal, boots, heels, sneakers, flats, sandals

Style: Vintage

Quality: Medium

Price: $$

Sizes: petite, XS-3XL, 2-14 (US), 4-16 (UK), 34-46 (EU), 4-16 (AU), plus

Fabrics: Cotton, linen, hemp, ramie, jute, lyocell, modal, viscose, cupro, acetate, polyester, nylon, spandex, acrylic, polyethylene, polypropylene, neoprene, polyurethane, rubber, leather, wool, silk, down

100% Organic: No

100% Vegan: No

Ethical & Fair: Yes

Recycling: Yes

Producing country: n/a

Certifications: GOTS, OCS, GRS, RWS, FSC, Bluesign, Oeko-Tex


Sustainability Practices
Is Depop a sustainable company? Depop aims to create a new fashion system and change the way we shop. It keeps clothes that already exist passing from person to person.

Depop wants to slow the demand for new clothes and preserve the environment. It shapes a new fashion system to be kinder to people and the planet.

Depop makes thrifting cool again by developing a culture based around creativity, circularity, equity, and exchange. It focuses and key areas: governance, planet, people, platform.

Depop sells clothes made from a high proportion of sustainable materials, such as organic cotton, linen, hemp, ramie, and jute, or recycled fabrics, such as recycled polyester and regenerated nylon.

Some of the products it sells also contain semi-synthetic cellulosic fibers such as lyocell, modal, viscose, acetate, and cupro.

However, many items you can find on Depop are made of polluting virgin plastics such as acrylic, polyethylene, polypropylene, and neoprene.

Depop also sells brands that produce clothes unethically. It doesn't carefully select its partners who align with high ethical values and sustainability standards.

Depop promotes sustainable fashion but pays little attention to the manufacturing process behind the clothes it sells.

It doesn't ensure that its products were made under good working conditions, with decent living wages, health, safety, and other rights for workers.

Depop doesn't list items constructed with any part or product of particular exotic animals/textiles. However, it sells products made from animal hair and angora, in addition to leather, wool, silk, and down feathers.

These animal-derived materials are cruel and unethical. They also harm the environment by producing greenhouse gases and wastes. More sustainable alternatives exist.



Sustainability Goals
Depop aims to reach the B Corp standards certification level by 2022. It also plans to improve the impact of corporate social responsibility and charitable initiatives.

Depop is committed to promoting equitable pay and ensuring fair wages for its staff. It works to obtain living wage employer certification in the UK by 2022.

Depop is on its way to achieving climate neutrality by 2022 by offsetting its shipping emissions and setting reduction targets for its energy use, water use, and waste generation.

Depop will develop programs and initiatives to promote circularity in its community. It will help sellers source sustainable materials or dispose of unsellable garments responsibly.

Depop will start to promote circular and responsibly-made fashion with clear baseline goals by 2022. It will also define specific sustainability criteria and ensure at least 50% of shortlisted vendors meet the specified criteria by 2022.


Buy Here
Discover Depop sustainable collections at Depop.com.
Reviews And Experiences With Depop
Have you had (good) experiences with shopping at or the products of Depop? Then leave us your rating below.