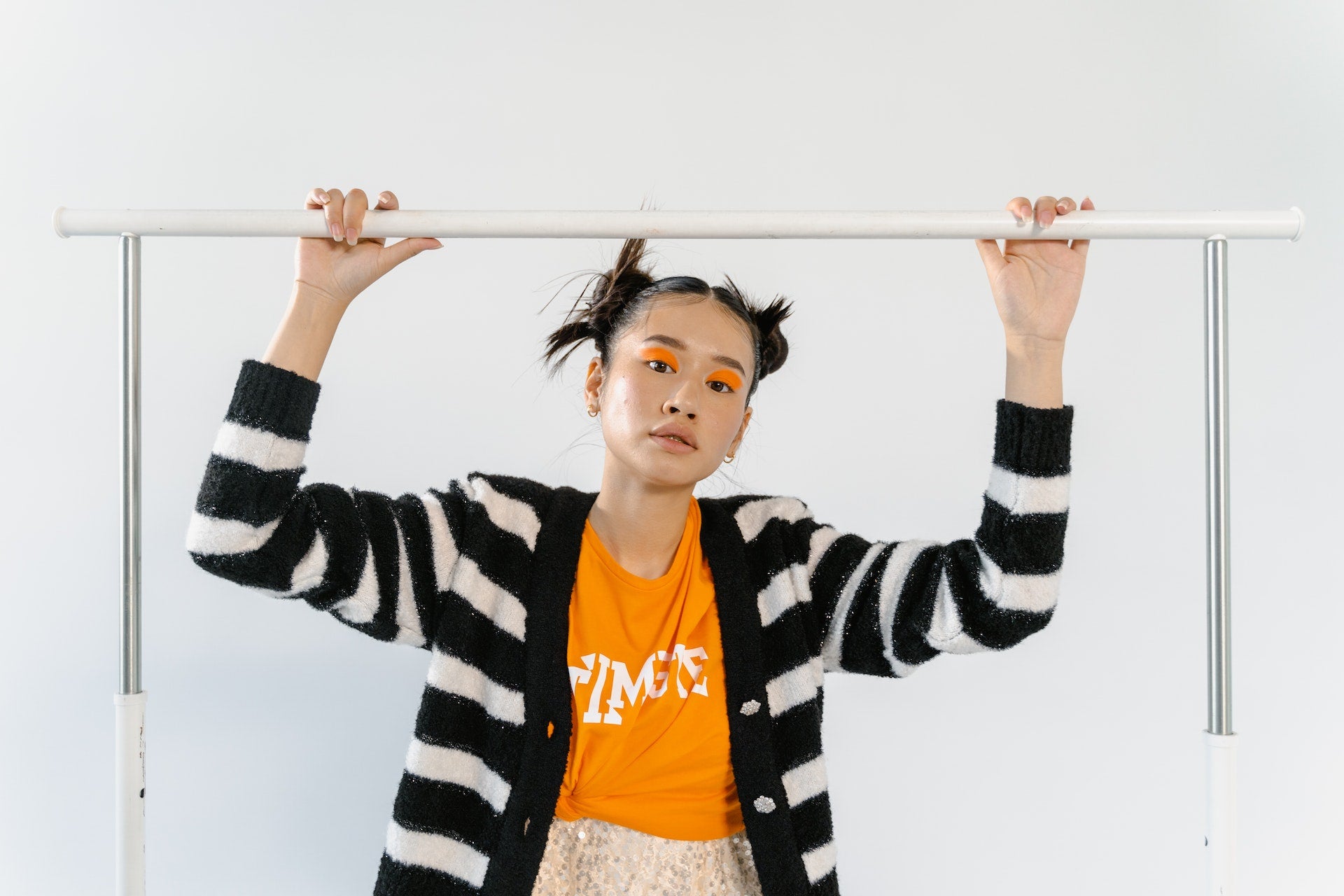 What To Wear Under A Cardigan - 15 Awesome Suggestions
Cardigans are beautiful and versatile and they keep you warm. You can easily take them off and put them back on throughout the day, to keep up with the slight temperature variations. This makes them the ideal item to wear during spring and autumn when the temperature changes a lot from morning to evening in most countries.

Here are some of our best tips on what to wear under your favorite cardigan, so that you can create an amazing outfit.
Panaprium is proud to be 100% independent, free of any influence, and not sponsored. We carefully handpick products from brands we trust. Thank you so much for buying something through our link, as we may earn a commission that supports us.

White shirts
The epitome of professionalism and elegance, a white shirt is the safest choice for professionals.

White shirts are iconic must-haves in every wardrobe and they will look amazing under a cardigan.

Put together a stylish look with an ethically produced white shirt.
Printed shirts
Printed shirts are very stylish and they add glamour to your entire appearance. Make sure your cardigan is monochrome - this way you will obtain a balanced outfit.
Choose an affordable shirt, from a sustainable brand.



Basic T-shirts
We are big fans of basic clothes because they are timeless, they can be worn in an infinite number of combos and they look neat.

The benefits of having basics in your wardrobe are already well known, and you can now purchase the best items from sustainable brands that work under high standards.



Printed T-shirts
If you are aiming to have a casual and relaxed look, a printed T-shirt is a great idea to wear under your cardigan. You can choose one with your favorite band, a quote that you enjoy, or a picture that you find cute.

You can buy awesome printed T-shirts second-hand, and by doing this you are also helping our planet, by reducing fast fashion consumerism.

Here are some of the best second-hand clothing apps that we recommend for shopping vintage.


Long sleeve tops
If it's chilly, long sleeve tops are great!

They are like a warm hug that protects your upper body from cold. Make sure yours is made from a high-quality material that is gentle with your skin.

Buy a long sleeve top from one of these beautiful and sustainable Finnish brands.

Bodysuits
Bodysuits are comfortable clothing items that you can style with ease.
They are very flattering and look great on any body shape, and they're perfect to wear under a cardigan.

Here is an article about the best affordable and sustainable bodysuits you can buy.

Crop tops
Cute and modern, crop tops are fantastic. Lately, they have gained a lot of popularity and most young women have at least one in their closet.
You can wear yours outside the summer season, by adding a cardigan.

Buy a budget-friendly crop top from an ethical brand.

Oversized T-shirts
Oversized clothes provide a lot of comfort and they can be worn in very attractive ways.

If you decide to wear an oversized T-shirt, make sure your cardigan is also oversized, so that your overall look has harmony.

V-neck T-shirts
If you want something a little bit fancier than a basic T-shirt with a classic round neckline, a V-neck T-shirt is a gorgeous choice.
It will showcase your body features and it will look awesome under your cardigan.

Purchase yours from a sustainable brand.



Lace top
Are you going on a date? Wear a lace top under your cardigan.

Lace tops are very attractive and you will not go unnoticed!
Check out these eco-friendly brands that produce amazing blouses.



Tank tops
Tank tops are extremely popular and very easy to wear.
Nowadays, there are lots of cute tank tops from which you can choose, and wearing one under your cardigan could be your next easy-grab outfit.
Make sure your tank top comes from a sustainable brand.


Mini dresses
Mini dresses are always trendy and guys admire them a lot! However, sometimes it is a bit chilly to wear just your dress, which is why adding a cardigan to your outfit is an awesome idea.

A lot of ethical and sustainable brands are now producing beautiful dresses, and here is our 2023 guide.



Long dresses
Midi and maxi dresses are also great clothing pieces to wear under a cardigan.
This way you can have a feminine and professional outfit on autumn and spring days when the temperature is less constant.

Buy a wonderful dress from a sustainable brand.

Turtlenecks
For the even colder days, when your body needs more protection to stay warm, chose to wear a turtleneck under a cardigan.
This is a super stylish cold-weather look that will keep you very comfortable the whole day. You can wear this combo in many situations because it is extremely versatile.

Here are our best turtleneck recommendations.

Just lingerie
A lightweight cardigan made from a fabric that is very pleasant to touch can be worn with just lingerie underneath.
Of course, the main disadvantage is that you will no longer be able to take off your cardigan later in the day, but you will most likely not need to.
You can wear your cardigan as a blouse, with just your best lingerie under, if this is comfortable. Only a flexible and soft cardigan will work this way, so be extra careful what you choose.

Here are some sustainable alternatives to Victoria's Secret, so that you can still have the sexiest lingerie, but ethically made.

Summing up
Cardigans are timeless pieces and that is because they look beautiful and offer practicality. Being open in the front makes them very easy to put on and take off, and you can always choose the length of the cardigan that feels the most comfortable to you.

Spring and autumn are the best seasons to rock your most beautiful cardigans by creating stylish outfits that showcase your best features. However, early summer mornings when it is a bit chilly are also great occasions to have a cardigan nearby.

If you love very modern outfits and you want to add some layering, a cardigan is a perfect piece for your mid-layers.

The best color-related advice to remember is if your cardigan is monochrome, you have more freedom to choose a top to wear under it - you can go classy and wear a basic monochrome one, or you can choose a printed top. If the cardigan is printed, it limits your choices to more conservative tops, without prints or with very simpler ones.

If you liked our tips, don't hesitate to share them with a friend who might also benefit from reading this article!
Was this article helpful to you? Please tell us what you liked or didn't like in the comments below.
About the Author: Miruna Dulcea