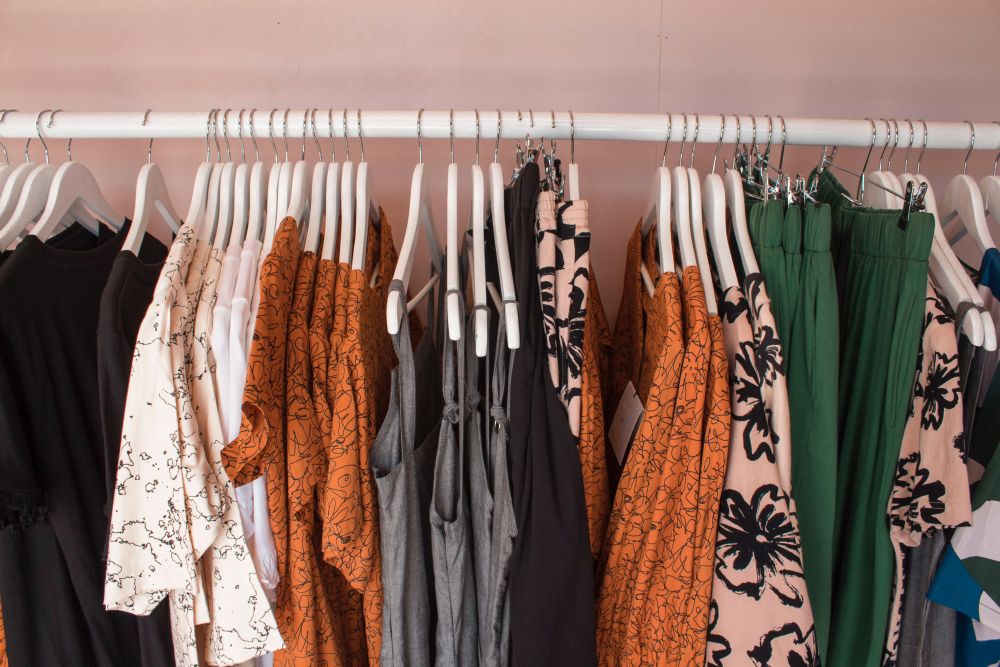 What Is Sustainable Fashion

Sustainable fashion is a new way of producing and consuming fashion textiles and products while respecting human and animal rights, and the environment.

Being environmentally conscious isn't a new trend. Sustainable fashion is gaining massive popularity now because of overproduction, overconsumption, climate change and damages to biodiversity.

The United States Environmental Protection Agency (EPA) was already established in 1969 to protect the environment and human health.

One year after beginning its work as an administrator in 2009, Lisa P. Jackson published her seven priorities:
Taking Action on Climate Change
Improving Air Quality
Assuring the Safety of Chemicals
Cleaning Up Our Communities
Protecting America's Waters
Expanding the Conversation on Environmentalism and Working for Environmental Justice
Building Strong State and Tribal Partnerships


Sustainable fashion isn't only the responsibility of governments, organizations, and businesses. It is also up to the public to encourage sustainability in the whole fashion industry.

Sustainable fashion concerns the entire fashion industry, from local farmers and factory workers to manufacturers, brands, retailers and the end consumers.

Sustainable clothing is made from environmentally friendly materials using sustainable resources, such as renewable energy, sustainably grown plants, recycled fibers, and up-cycled fabrics.
Read our article here to learn more about the best sustainable fabrics.

We have to act now to reduce the amount of clothing heading to landfills, cut down greenhouse gas emissions, stop the usage of hazardous chemicals, and overall reduce the impact of the fashion industry on the environment.

Sustainable fashion is the movement that drives change within supply chains and business models and promotes economic, social and environmental sustainability in the fashion industry.

Sustainable fashion is a great opportunity to push technology and innovation, create new jobs and opportunities, open new markets and drive growth.

Though, we have to keep in mind that our natural resources on Earth are finite. It is time to reduce resource extraction drastically and use renewable sources instead.

There is a huge carbon footprint associated with the manufacturing and transport of clothing. The fashion industry is one of the largest polluters globally, being responsible for about 10% of all carbon emissions.

The way the industry works now is unsustainable. Climate change is happening at a catastrophic rate. Sustainable fashion is part of the solution.

Unfortunately, it is still difficult to find stylish and affordable clothing that is also sustainably made. Sustainable fashion is inaccessible for many.

It is important to wear clothing that makes you feel comfortable and confident. It is as crucial as the food we put in our bodies and the products we put on our skin.
More on the importance of eco-friendly and sustainable fashion for our future in our other article.

But the latest trends from runway shows that drop into the high street stores every week are still unsustainable.

Fast fashion is responsible for poor working conditions, low wages, air, water, and land pollution, huge textile waste, and toxic chemicals. Fast fashion is putting the future of our planet at risk.

To find sustainable clothing, one has to look for more basic pieces, often with a timeless classic style, clean shapes, cuts, and simple silhouettes.

And that is not necessarily a bad thing. Going back to basics and keeping it simple makes you buy less overall and more purposefully. Which is contributing to sustainability in the fashion industry.

Consumers have to think more about the purchase they make and how it affects the environment. Investing in pieces that last longer, are simple and easily combinable protects the environment.

So is buying second-hand clothing, renting your clothes, learning to sew, and up-cycling.
Read the case we made here if you are unsure about buying second-hand clothing being sustainable.

Reducing the impact we have on the environment is quickly becoming one of the main objectives of this new decade. Sustainable fashion, considering how it impacts all present and future living species on Earth, is a necessity.
Here is what experts have to say about sustainable fashion:

"More sustainable fashion can be defined as clothing, shoes and accessories that are manufactured, marketed and used in the most sustainable manner possible, taking into account both environmental and socio-economic aspects. In practice, this implies continuous work to improve all stages of the product's life cycle, from design, raw material production, manufacturing, transport, storage, marketing and final sale, to use, reuse, repair, remake and recycling of the product and its components."

- Dr. Anna Brismar, Green Strategy founder and owner



"Wearing sustainable fashions is about a lot more than just checking price tags and purchasing new clothing. Living the sustainable lifestyle isn't something that you should keep to yourself; make sure to tell all your friends that your clothes are organic or environmentally friendly, and encourage them to make sustainable fashions as well."

- Boris Hodakel, Sewport founder and CEO


"If you want to reduce the impact of your fashion choices – show the corporations you care about what your clothes are made of, buy differently, choose consciously and support new models of fashion that reduce impact. Fashion has always been a way to indicate who you are to the world – so now is the time to think about what you want your clothes to say about the kind of world and future that we should aim for."

- Elizabeth Bohm, Academy of Medical Sciences Head of International Policy



"The primary feature defining sustainable fashion is high-quality, durable products, followed by a pollution-free production process that does not use hazardous chemicals."

Felix Chung Kwok-pan, Steering Committee of Fashion Summit (HK) Chairman

"There's still people who custom-make clothing, and I do believe that those small-scale models are the ones that we need to nurture a lot more in order to build a more sustainable fashion industry."

- Elizabeth L. Cline, author of Overdressed: The Shockingly High Cost of Cheap Fashion


"The many encouraging things that the industry is already doing, and the willingness of the [fashion] industry to engage enthusiastically on climate and development should give us all hope, but there's a great deal that needs to be done."

- Niclas Svenningsen, United Nations Fashion Collaboration for Climate Change (UNFCCC) Manager for Strategy and Relationship Management

Sustainable fashion isn't the newest trend or buzz phrase. It is a revolution happening in the fashion industry that drives meaningful and lasting positive changes.

Luckily, there is a growing demand among consumers of all ages and backgrounds for a more sustainable and ethical approach to fashion.

People are willing to pay more for Eco-friendly products. Fashion brands and retailers are making a conscious effort to get better, putting superior environmental and social values in the forefront of their marketing strategies.

People want to buy and do business with companies they believe in. Using business as a force for good is becoming cool.

Being carbon neutral is trending. So are recycled materials, low waste manufacturing, and zero water dyeing.

So fashion brands even support charitable causes, and actively participate in climate protection projects such as reforestation, water, and wind energy plant construction, and waste collection.

Unfortunately, there is still a lot of greenwashing going in the fashion industry, where large brands and retailers make misleading claims about the eco-friendliness of their products.

Do you think the fashion industry will ever be 100% sustainable?
Was this article helpful to you? Please tell us what you liked or didn't like in the comments below.