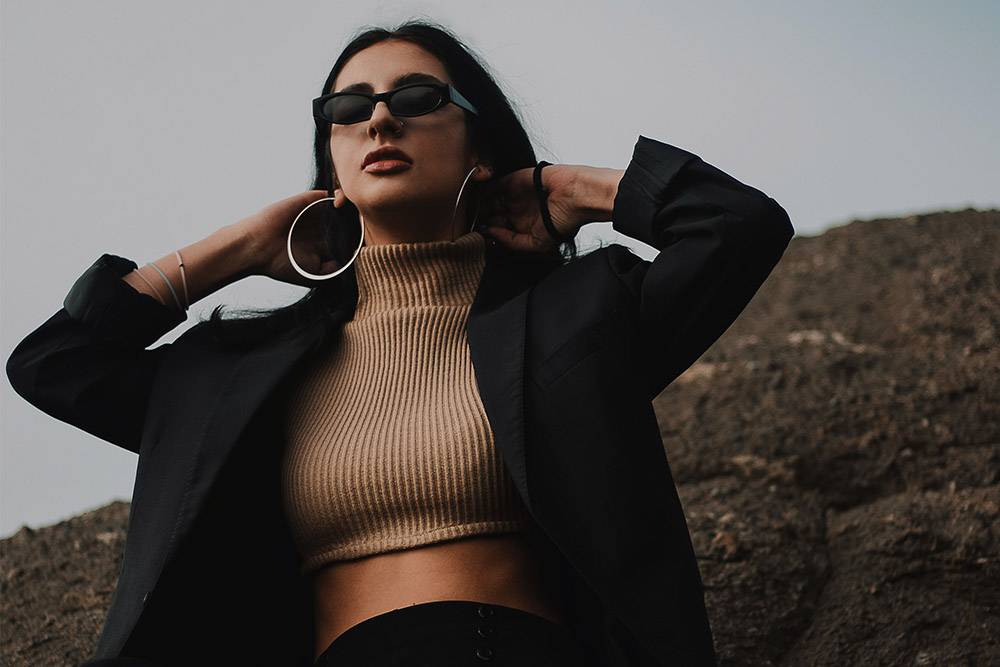 How To Wear Oversized Clothes And Look Attractive
The secret to looking more attractive with oversized garments is to style your clothes, shoes, accessories, hair, and make-up to create fabulous outfits.

The oversized fashion trend is perfect for women and men that want a casual, simple yet stylish look. It's easier than you think to look put together in bigger sizes once you know the right fashion tips.

You can instantly create an excellent everyday look with clothes that seem too big for your body size if you follow this style advice. Oversized clothing can be super comfortable, effortless, and chic.

To help you achieve a fashionable, stylish, and casual look, here are some of the best outfit ideas to wear oversized clothes and look attractive.


Panaprium is proud to be 100% independent, free of any influence, and not sponsored. We carefully handpick products from brands we trust. Thank you so much for buying something through our link, as we may earn a commission that supports us.

Choose neutral colors.


Neutral colors make your oversized outfits chic and classy. You can wear classic colors like white, black, brown, and grey all year round effortlessly as they won't go out of style.

Neutral colors make baggy clothing pieces versatile and timeless as they can work with any outfit. Choose neutral colors that are more elegant and refined to mix and match your clothes and easily craft fabulous outfits.

Choosing the right colors for your outfits can instantly improve your look. If you put together the perfect combination of colors, you'll easily dress better, look great and feel your best.


Put on oversized shirts.


Well-made, tailored shirts are a crucial part of the classic oversized look. You can effortlessly wear them with anything to put together stylish, bigger-sized outfits.

Make sure to check the quality before buying. It's easy to look refined and attractive if you wear high-quality clothes. Choose more durable pieces like premium shirts that look better and last longer.

Here is our selection of affordable and sustainable shirts made from hemp that will help you look fabulous in oversized outfits.


Wear baggy pants with style.


Wear lightweight, stylish, baggy pants as a fabulous element to build a casual, modern, oversized outfit. Make sure you wear them according to your shoe height, with the right fit and length.

Oversized and loose-fitted pants complement your shape and are perfect for crafting an everyday and simple look. Here is our selection of the most beautiful pants that are also comfortable, affordable, and sustainable.


Style loose denim jackets.


Wear attractive layers to add a stylish touch to any outfit. A classic oversized denim jacket can improve your dressing style drastically.

You can stand out from the crowd and transform any casual look into a more attractive and original outfit with bigger-sized denim jackets.

Pick a handful of attractive layers like a denim jacket that you can throw on to stand out and make your casual outfits more modern and versatile.

Check out our selection of affordable and sustainable denim jackets to create a fabulous oversized outfit and look attractive.


Wear boyfriend blazers.


You can dress well with big shoulders and arms in boyfriend blazers. Women and men often wear blazers to emphasize their upper bodies and look great.

You can look glamorous and fabulous in oversized blazers. You don't have to settle for boring or simplistic styles. Buy a blazer in a neutral color like black, white, brown, or navy, and layer it over a classic white shirt.

Pick up and wear a high-quality boyfriend blazer from a sustainable fashion label that will help you not only lower your ecological footprint but also improve your dressing style drastically.


Simplify your oversized outfits.


If you want to dress better in oversized clothes, put simplicity first. Keep your outfits simple by picking the right combination of effortless garments that go well together.

When buying new clothes and building your wardrobe, think of simple oversized outfits you can wear. Remove unneeded extras to enhance your overall style.

You can easily dress well and look great in bigger-sized garments if you wear simple clothes and remove any unnecessary features. Simple clothes and basic designs don't necessarily have to be boring.

You can make every piece you own a winner by simply making the most out of your closet and choosing the best collection of clothes that go well together.


Try out oversized cardigans.


The oversized cardigan sweater is a staple of the casual, modern wardrobe. The best cardigans are ethically made and eco-friendly, cozy, warm, and cute to help you look stylish and feel comfortable.

Cardigan sweaters keep you warm and chic in any season. They are a great addition to any closet for an effortless fashion style. Wear them over shirts and add a stylish pair of pants to complete your bigger-sized outfit.

Many clothing brands offer gorgeous, inexpensive oversized cardigans, sweaters, and pullovers to craft original looks. These are some of the most affordable and sustainable cardigans.


Pull off the business-casual look.


Pair an oversized blazer with well-fitted pants or suit and dress shoes to achieve a perfect business-casual look. A dark brown, blue, or black jacket or blazer can instantly improve your outfit.

Add a traditional, dressy, and classy touch to your look with a business-casual suit, and finish your bigger-sized outfit with a large watch, a great portfolio, or a classic briefcase.


Wear winter coats in cold weather.


Enjoy the cold season with beautiful layers and put together a warm, cozy, and stylish oversized outfit with a scarf, winter coat, sweatshirt, and jeans.

Many women and girls style oversized coats to add chic layers to their outfits. Whether you are into vintage, street, or high-end fashion, a winter coat is a staple for any modern wardrobe.

Make sure to choose a warm, cozy, affordable, and eco-friendly coat to stay comfy and dry this fall and winter.




Put on boyfriend jeans.


Pick clothes like boyfriend jeans that you can put together to craft classic oversized outfits that you can wear for a long time. Choose essential, high-quality, and timeless pieces that are also uncomplicated and stylish.

Invest in classic pieces like boyfriend jeans that last several seasons up to many years. They are a perfect addition to any wardrobe and help you craft stylish oversized looks.

Pair boyfriend jeans from your favorite denim brand with a shirt and a jacket to look great and feel your best.


Choose the right fit.


The worst thing you can do is wear clothes that don't fit you properly. If your clothes are too big or too small, let go of them. If you put them on at all, you risk losing style and elegance.

Don't wear clothes that hide your shape and make your body appear larger than it is. And avoid garments that are too big, especially around your midsection, as they are unaesthetic.

Avoid large tops and bigger-sized tent dresses that are too big. You may think that covering your waist and body shape helps your look, but it doesn't compliment your best features.

Instead, wear clothing with the perfect fit that makes you look fantastic and flatters your figure. The right clothing size for your body type will make your best features look proportionate and even stand out.

Don't skip trying on clothes before buying to make sure they complement your body shape. Wear clothes with the right fit to dress better in oversized outfits and look attractive.

So try on every item when shopping for new clothes as often as possible. Only keep clothes that fit you perfectly and make room in your closet for better garments.

Keep only the best items in your wardrobe to boost your confidence and sex appeal. You know your best clothing pieces are the ones you wear all the time and that look amazing on you and make you feel your best.


Try on oversized trench coats.


A long, oversized trench coat will add a gorgeous layer to your outfits to dress better and enhance the way you look.

Pick a fabulous trench coat that you can throw on to craft unique, original, oversized outfits and look fantastic in no time.


Wear oversized sweater dresses.


A sweater dress is a fantastic outfit idea for creating an oversized look. Cute, affordable, and sustainable sweater dresses are fashionable and effortless garments for cold weather and a stylish bigger-sized outfit.

Here are some of the cutest sweater dresses for effortless, casual, original, everyday aesthetics.


Put on a comfy sweatshirt.


Comfortable sweatshirts are staples of the casual, effortless, oversized style. The best sweatshirts are ethically made and eco-friendly, cozy, warm, and cute to help you look stylish and feel comfortable.

Oversized sweatshirts help you look fashionable and are a great addition to any wardrobe. Wear them over skirts, baggy pants, or boyfriend jeans to complete your bogger-sized outfit.

Here are some of the most affordable and sustainable sweatshirts.


Show off your legs.


The bottom part of your outfit is crucial to dress better with oversized clothes. Wear quality, stylish, and chic skirts or dresses to accentuate your legs and look attractive effortlessly.

Put on a fabulous dress or a skirt to replace baggy pants and show off your beautiful legs. One of the best ways to enhance your sex appeal is to showcase your unique assets.

Wear clothes that accentuate your legs to look attractive in oversized clothes instantly. You can combine an informal, oversized top with a skirt to create a seductive outfit that emphasizes your curves.

Check out our selection of affordable and sustainable dresses to create a fabulous oversized outfit and look fantastic.
Was this article helpful to you? Please tell us what you liked or didn't like in the comments below.