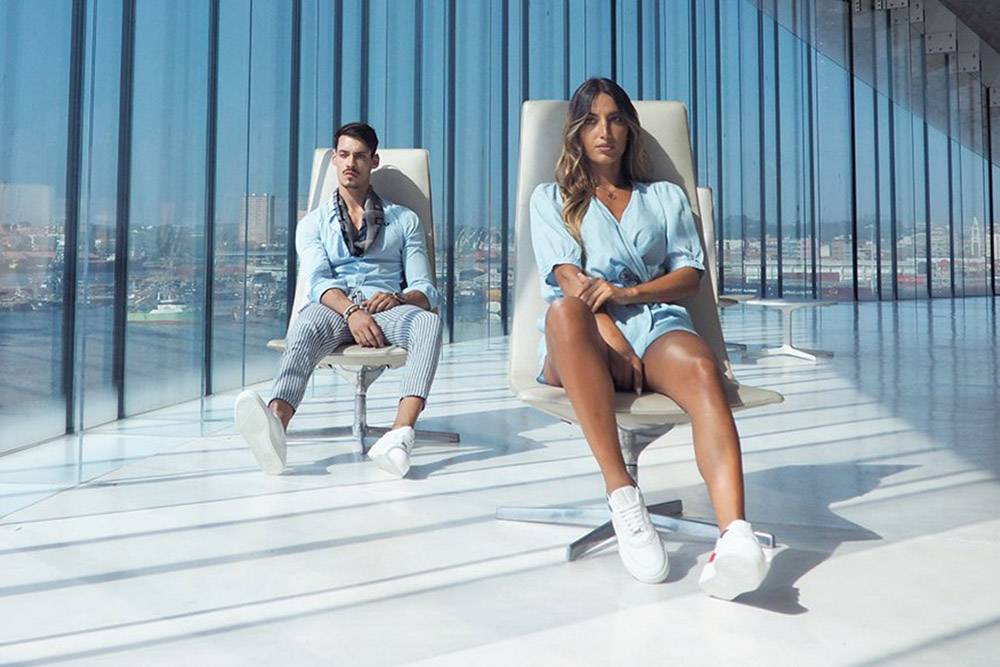 Meet Sustainable Luxury Sneaker Brand Squamate

Squamate is a new luxury sneaker brand from France that just managed to fund its first sustainable collection on Kickstarter. The fashion company collected over EUR 23,000 from more than 180 backers to produce its shoes in Europe.

Squamate aims to promote sustainable fashion within the footwear industry. It creates aesthetic, minimalist, classic sneakers from recycled materials such as polyester and polyurethane.

Its first collection, called Zenith, is available from EUR 199 in a range of beautiful and chic colors such as coral, tea rose, tan, black and white.


The sustainable sneaker brand ensures high quality with premium materials. The Zenith collection is handmade with recycled plastics, mainly coming from the ocean and beaches' waste.

Founded in 2018 by Aymeric Fernandes, Eric Patuel, and Miguel Muñoz, Squamate is passionate about creating sustainable products. It works hard to minimize its environmental impact through its Circular Design Guide.

Squamate envisions a future without waste. It plans to use 100% sustainable cotton by 2025, including certified organic, recycled and Better Cotton Initiative (BCI) licensed cotton.

Cotton production requires a lot of water, energy, labor, pesticides, and insecticides.

About 20,000 liters of water are needed to produce one kilogram of cotton, the equivalent of one T-shirt, and one pair of jeans, according to the World Wildlife Fund (WWF).

And the Earth's population is still growing. So fiber production must triple globally by the year 2050 to meet its textile fiber and other needs, as reported by Cotton Inc.

Using sustainable cotton is more important than ever and offers many advantages for eco-friendly apparel production. Sustainable cotton demands much fewer resources to manufacture than conventional cotton.

Since 2019, Squamate has also diverted more than 7 tons of plastic bottles from landfills. To make its sneakers, the brand uses recycled polyester made from PET plastic bottles.

Polyester is the most popular fiber used in the fashion world, for apparel, footwear, and accessories. But it's made from synthetic materials derived from petroleum-based chemicals or petrochemical products.

Recycled polyester is a more environmentally friendly alternative to the raw material from oil. PET plastic bottles are sorted, chopped, melted, and regenerated into recycled polyester fibers.

Recycled polyester creates up to 35% less waste and reduces carbon dioxide emissions by up to 20%. It uses up to 62% less energy and 99% less water compared to virgin polyester.

However, Squamate uses leather to make its shoes. Leather is a material made from the skin of animals and commonly used in the footwear industry. And leather production isn't ethical or sustainable.

Most major sneaker brands offer animal-free leather today. High-quality and durable animal-free leather often contains polyurethane, a thermoplastic polymer. However, not all polyurethanes are biodegradable.

More environmentally friendly alternatives exist, such as vegan Corn Waste Leather (CWL) used in Urca, the latest release of sneaker label Veja, or Piñatex pineapple leather made from pineapple waste by Ananas Anam, a pioneer in natural leather alternatives.


Was this article helpful to you? Please tell us what you liked or didn't like in the comments below.