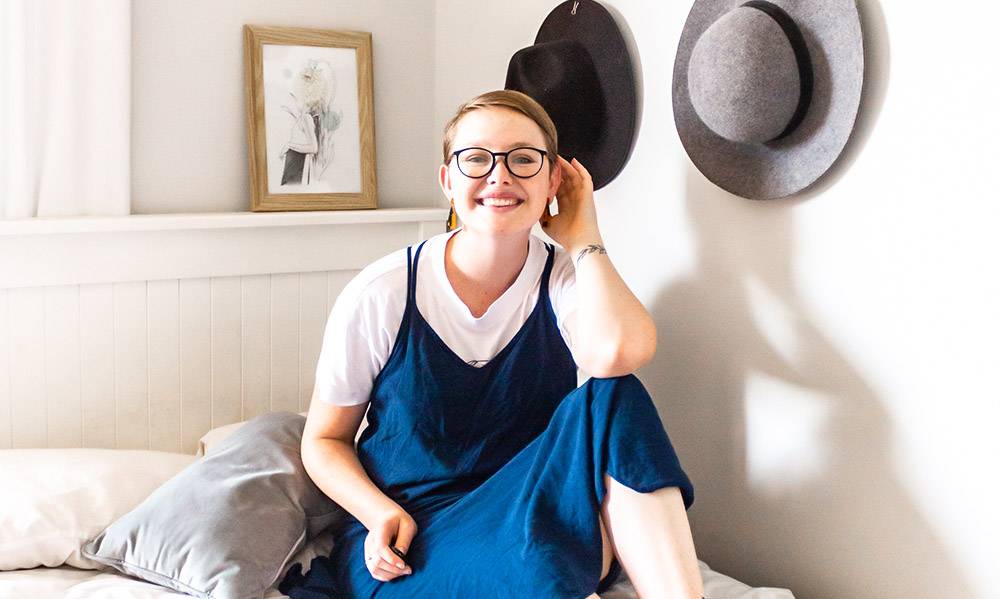 The Truth About Recycled Cotton Fabrics
About 20,000 liters of water are needed to produce one kilogram of cotton, the equivalent of one T-shirt, and one pair of jeans, according to the World Wildlife Fund (WWF).

One solution to prevent water scarcity issues is using recycled cotton. It's a very environmentally friendly fabric, even more than organic cotton. It offers many advantages for sustainable apparel production.

Recycled cotton is an eco-friendly fabric alternative to regular cotton, better cotton, and organic cotton. This fiber consists of cellulose used in the global clothing industry to make apparel, footwear, and accessories.

Recycled cotton is a type of natural fiber with similar qualities to conventional cotton. This material is lightweight, breathable, and quick-drying.

You can find recycled cotton in the same applications as regular cotton in the clothing industry. Here is everything you need to know recycled cotton fabrics.


Panaprium is proud to be 100% independent, free of any influence, and not sponsored. We carefully handpick products from brands we trust. Thank you so much for buying something through our link, as we may earn a commission that supports us.

What is recycled cotton?


Recycling converts waste into new materials. Textile recyclers break down waste fabric and scraps into new materials to create new fibers. It's a conscious alternative to conventional waste disposal.

Cotton recycling minimizes the environmental impact of clothes by reducing the amount of textile waste ending up in landfills.

Recycled cotton is also known as upcycled cotton and made from post-consumer or post-industrial cotton waste. Unfortunately, it remains expensive due to high production costs and limited availability.

The fashion industry is one of the largest polluter globally. It's responsible for a large amount of waste, carbon emissions, pollution, water, and energy consumption.

Only a small proportion of the natural resources used by the textile and apparel industry is renewable. Many apparel brands and retailers keep using wasteful and unsustainable practices to produce new garments.

Fortunately, more brands now offer high-quality clothing made of recycled cotton and manufactured in a substantially fair, ecological, and resource-efficient manner.

Recycled or upcycled cotton is a clothing fabric even more environmentally friendly than organic cotton and performs just as well. It limits textile waste caused by regular cotton production.

Cotton production requires a lot of water, energy, labor, pesticides, and insecticides. Recycled cotton, however, demands much fewer resources to manufacture than conventional or organic cotton.

It minimizes the environmental impact of cotton production drastically. Recycling one ton of cotton can save up to 765 cubic meters (202,000 US gal) of water.

Recycled cotton is a natural material made of cellulose fibers extracted from renewable resources, cotton waste, gathered from second-hand clothing, textile waste, or leftovers of cotton production.

Fashion brands and designers use recycled cotton fabric to create sustainable, earth-conscious products, such as clothing, shoes, bags, trims, accessories, and more.

You can also find recycled cotton in a wide range of other products, including home furnishings, seat stuffing, home insulation, automotive, packaging, etc. It's a very versatile and all-purpose fabric.



How are recycled cotton fabrics produced?

The production of recycled or upcycled cotton fabrics uses post-industrial or post-consumer cotton waste. It involves cellulosic fibers extracted from yarn, fabric, textile production, or fabric waste, scraps, old garments, and home textiles.

Cellulose is one of the most sustainable materials obtained from renewable resources. Wood and plants are mainly composed of lignin and cellulose.

The first step in cotton recycling is the collection of cotton waste. Waste is then sorted by color and type before being mechanically chipped and pulled apart to produce regenerated cotton fibers.

Fibers are sorted, washed clean, and then spun into new yarns. The resulting fibers are shorter than the original material and harder to process.

Although some fabric manufacturers use recycled cotton alone, it's often blended with other types of fibers to increase its strength and longevity, such as regular cotton, polyester, nylon, acrylic, or spandex.

Currently, the amount of recycled cotton in fabrics varies from 20% to 90%, depending on the application, as reported by the Ellen MacArthur Foundation.

The following suppliers manufacture recycled cotton:


Recycled cotton fabric properties


Recycled cotton is a washable, easy to clean, and high-quality fabric. It's has been used for many years as it offers numerous advantages for the fashion industry.

Recycled cotton fabrics look and feel like regular cotton. They are durable, lightweight, breathable, absorbent, and quick-drying.

Recycled cotton fabrics regulate body temperature very well and are perfect in hot weather. They keep the body cool and fresh and are therefore ideal for people with skin sensitivity.

You can easily print or screen-print recycled cotton. Dying is also effortless, fast, and long-lasting. Recycled cotton fabrics are available in a variety of colors.

Cotton recycling is an ecological textile production method. It conserves resources, reduces waste, and doesn't involve harmful substances. The process significantly saves water, energy, and carbon dioxide emissions.

The regenerated material is also natural, bio-based, biodegradable, compostable, and recyclable. Recycled cotton is a great sustainable option, but its availability is limited.


Advantages and disadvantages of recycled cotton


Some notable advantages of recycled cotton are:
Easy to care and wash
Lightweight
Soft hand feel
Breathable
Good durability
Good tensile strength
High absorbency
High breathability
Clean, healthy, and safe
Quick-drying
Biodegradable
Recyclable

Some of the disadvantages of using recycled cotton are:
Expensive
Low availability
Low elasticity
Low wrinkle resistance
Low heat resistance
Low chemical resistance
Low moth, mold, insect, fungus resistance
Low tear resistance
Low abrasion resistance
Low environmental impact


Recycled cotton certifications


Many of the best certification standards for textiles apply to recycled cotton. It's a natural fabric and considered one of the most environmentally-friendly textile products.

Fashion brands and retailers often source recycled cotton sustainability from manufacturers carrying some of the following certifications:

Global Recycled Standard
The Global Recycled Standard (GRS) is an international, voluntary standard that sets requirements for third-party certification of recycled input and chain of custody.

It's a full product standard that dictates social and environmental best practices, and chemical restrictions.

The goal of the GRS is to drive higher percentages of recycled content in products and reduce the harmful impact of production on people and the environment.

The GRS aligns with recycled definitions across multiple applications and follows the ISO 14021 definition, with interpretations based on the United States Federal Trade Commission Green Guides.

The Standard verifies recycled content in products to allow consumers to make informed decisions.

Standard 100 by Oeko-Tex
The Oeko-Tex certification is one of the world's best-known labels for textiles tested for harmful substances. It certifies high product safety and is widely used in the global apparel and footwear industry.

The Oeko-Tex certification guarantees that products are harmless to the human environment. It takes into account many regulated and non-regulated substances, which may be harmful to human health.

The Oeko-Tex certification also ensures in some cases that textile products have been manufactured in sustainable processes under environmentally friendly and socially responsible working conditions.

Oeko-Tex is a widely recognized textile standard around the globe. It's a great label ensuring the safety of fabrics, clothing, garments, accessories, and more.

If a textile product bears the Standard 100 by Oeko-Tex certification, customers can be sure that all components, zips, studs, threads, labels, prints, buttons, and other accessories have been tested for harmful substances.

All textile articles in every stage of processing can be certified Standard 100 by Oeko-Tex. The certification applies to every single component and ingredient before the final article.

Standard 100 by Oeko-Tex takes into account many regulated and non-regulated substances potentially harmful to human health. The test criteria are globally standardized.


How to care for recycled cotton fabrics


Taking good care of your clothes is one of the best ways to live more sustainably. Recycled cotton fabrics are easy to care for and wash. But make sure to avoid common mistakes to preserve their longevity.

Extend the life of your clothes and the time you can wear them by taking good care of them. It limits pressure on natural resources, reduces waste, pollution, and emissions.

Washing
To save water, energy, and preserve the quality of your garment, it's best to wash clothes made of recycled cotton in cold temperatures. You can place them in the washing machine but with a temperature lower than 40 degrees Celcius (104 degrees Fahrenheit).

Don't use a strong detergent and make sure the washing speed doesn't exceed 600 revolutions per minute.

Drying
The more sustainable way of drying your clothes is to hang them to dry. Place them on a line in fresh air rather than using a dryer. It preserves the quality of your garments and saves an enormous amount of energy, carbon emissions, and money.

Ironing
Iron your clothes only when it's necessary. Unfortunately, recycled cotton wrinkles easily. If you decide to iron a garment, select the lowest temperature possible to prevent any damage to textile fabrics.


Environmental impact of recycled cotton


Cotton is the most widespread profitable non-food crop globally. About half of all textiles contain cotton.

The Food and Agriculture Organization of the United Nations (FAO) estimates the global cotton production to be around 30.3 million tons annually.

However, most cotton production methods are unsustainable.

Regular cotton farming accounts for 16% of all insecticides, 7% of all herbicides, 4% of all nitrogen and phosphorous fertilizers worldwide, as reported by the Global Fashion Agenda. 

Cotton farmers use highly toxic synthetic chemicals that have harmful effects on human health and ecosystems. They contaminate soils, water sources, and local communities.

Europe and the United-States apply usage restrictions to some hazardous chemicals used in cotton farming. But in many East-Asian countries, their agricultural use continues.

Using recycled cotton instead of regular cotton leads to significant savings of natural resources and reduces pollution from agriculture.

It extends the lifespan of already existing fibers and reduces the environmental impact of textile production.

By making clothes with recycled cotton, manufacturers can potentially save a lot of carbon dioxide emissions, chemicals, water, and energy, compared to using conventional cotton.

Recycled cotton is a healthy, safe, and sustainable material made from renewable resources, often sourced from manufacturers with many sustainability practices.

For brands, recycled cotton promotes the responsible use of resources and demonstrates high environmental performance.

Raw material sourcing, extraction, and textile fabrication play a massive role in the environmental impact of fashion. Using sustainable materials such as recycled cotton reduces the harm caused by apparel production.


Alternative to recycled cotton


The research team from Fraunhofer IAP makes recycling clothing made of cotton easy. The team is working on behalf of Renewcell or re:newcell, a circular fashion company based in Sweden specialized in sustainable clothing.

Renewcell is the fashion company behind Circulose, a patented new material made from cellulosic textile waste.

The innovative process can transform old cotton clothing into new viscose filaments to create garments. It could make textile production more sustainable and environmentally friendly.

The process makes it possible to recycle into viscose all kinds of garments, including jeans, shirts, tees, dresses, sweaters, and more. It's suitable for large-scale production.

The scientists recently succeeded for the first time in processing cellulose from recycled cotton into viscose fiber, a regenerated cellulosic fiber similar to lyocell, acetate, and modal.

The semi-synthetic fiber made from cotton waste could help the fashion industry become more inclusive, regenerative, and circular.

After being dissolved into a viscous solution, new fibers are produced by spinning. The result is a 100% cellulosic fiber yarn that can compete with other types of cellulosic fibers.

Its production can be environmentally friendly if it uses closed-loop processes that can recover and reuse almost all water and chemicals used during manufacturing.


How to promote recycled cotton


Recycling is a great way to keep your clothes out of landfills. The average American throws away 80 pounds of clothing every year. And more than USD 500 billion is lost due to a lack of reuse and recycling each year.

You can help solve the textile waste problem by discarding your used clothes responsibly. Less than 1% of all textile waste is recycled into new garments globally.

To encourage the recycling of old cotton garments, you can participate in textile recycling programs.

Many towns, councils, cities, even fashion brands, and retailers have programs in place to collect, recycle, and upcycle used clothing.

You can also drop off your old items at the following places that have direct relationships with textile recyclers:

Or visit RecycleNow to find out what you can recycle at home or in your local area.

Recycling clothing is one of the best things you can do as a conscious consumer. You extend the life of clothes and ensure your closet lives a full life.

You can also donate old clothing that's in good condition to homeless and women's shelters, family service agencies, immigrant support groups, and churches.

Blankets, towels, and linens can go to animal shelters in your local area. Make sure to contact them first and ask if they take donations.

Here are some amazing non-profit organizations and charities that accept clothing donations:

Research non-profit organizations and charities on Charity Navigator or CharityWatch if you want to learn more about them before you donate your clothing.

Many charities also collect your unwanted clothes in a house-to-house visit:


Recycled cotton clothing brands


Many sustainable fashion brands now use recycled cotton in their new collections.

They design, manufacture, and market high-quality clothing made of recycled cotton.

But sustainable fashion isn't only about material sourcing. It's also important that brands and retailers guarantee substantially fair, ecological, and resource-efficient manufacturing conditions.

Here are some of the most sustainable clothing labels making apparel from recycled cotton:
Was this article helpful to you? Please tell us what you liked or didn't like in the comments below.