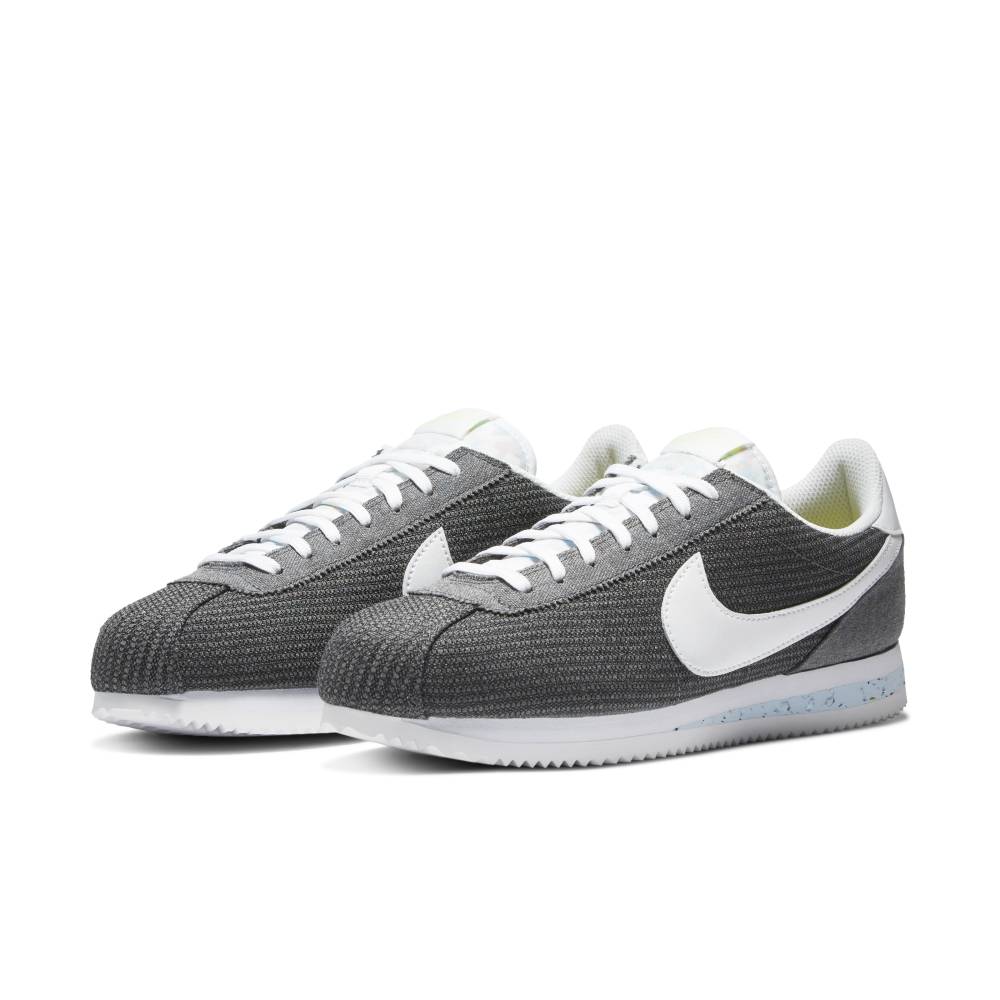 How Nike Latest Viral Sneakers Push Toward Zero Waste

American multinational corporation Nike is continuing to push toward zero carbon and zero waste in an attempt to protect the future of sports. Its latest viral sneakers, the Nike Sportswear Recycled Canvas, are made with at least 20 percent recycled materials.

Nike is the world's first sportswear manufacturer followed by Adidas. It designs and sells footwear, apparel, equipment, accessories, and services since its debut in 1964 in Oregon.

The retail giant is taking a sustainable design approach to classic silhouettes with recycled canvas uppers. There are made with yarn derived from post-industrial Nike textile waste. Other materials used in the new designs include leather fibers and recycled foam.

New models in the Air Max 95 and Air Max 90, the Daybreak Type, the Cortez, and two colorways of the Air Force 1 are included in this latest collection of Nike classics.
They follow the release of other Nike sneakers that celebrate circular design such as the Air VaporMax 2020 Flyknit, Space Hippie and Revival lines, the Jordan Brand Crater collection, and Converse Crater and Renew footwear.

Nike's deep commitment to sustainability is driven by the belief that protecting the planet means protecting the future of sport against climate change.

The global brand emphasizes that without global action, time spent on the field could decrease by up to two months in parts of Louisiana, Texas, and Mississippi by 2050, as many U.S. states have adopted rules to keep players safe in increasingly hot and humid conditions.

The danger for those in snow sports is even greater. The average number of quality snowboarding days has decreased by 7 percent during the past 30 years around the world. By 2050, those days could shrink by 11 to 22 percent.

Under its "Move to Zero" initiative, Nike is working to minimize its environmental footprint and maximize avenues for positive impact.

Currently, Nike diverts 99 percent of all footwear manufacturing waste and more than 1 billion plastic bottles per year from landfills to create yarns for new jerseys and uppers for Flyknit shoes.

The sportswear manufacturer plans to power owned-and-operated facilities with 100 percent renewable energy by 2025 and also reduce carbon emissions across its global supply chain by 30 percent by 2030.

The full Nike Sportswear Recycled Canvas collection is set to launch on August 20th on Nike.com.
Was this article helpful to you? Please tell us what you liked or didn't like in the comments below.