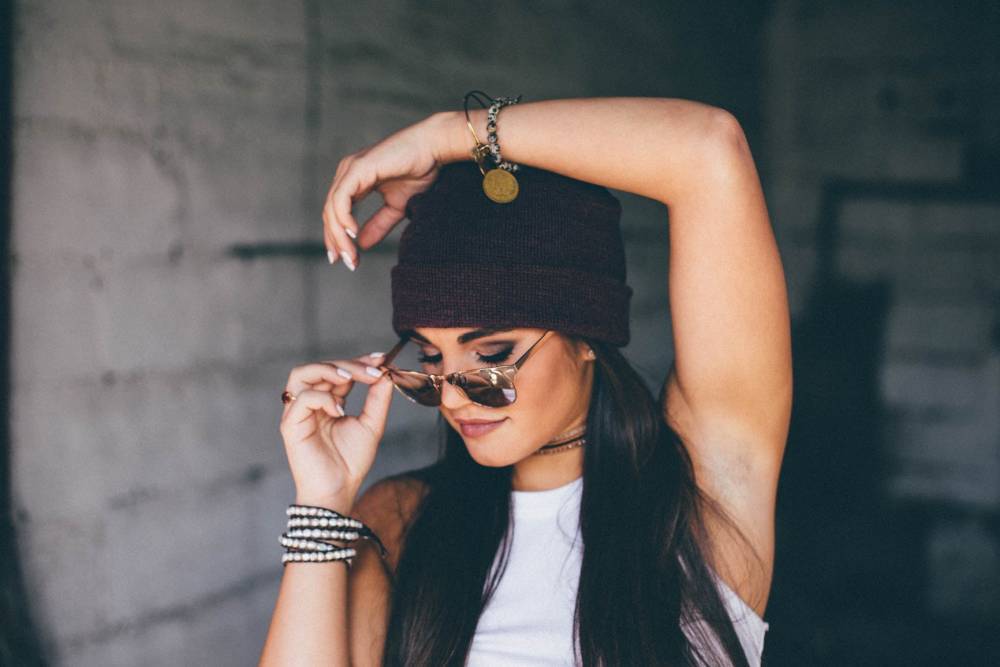 Instagram Thrift Accounts Helping Sustainable Fashion

Due to the coronavirus pandemic and subsequent lockdown, many young shoppers used to visit clothing stores now shop online on their phones. Instagram thrift accounts raise awareness about sustainable fashion to encourage more conscious purchasing behaviors.

The COVID-19 pandemic hits the global fashion industry hard. Fashion stores are closing, businesses going bankrupt, and workers losing their livelihood. People are also more cautious about how they spend their money.

However, digital shopping is a global trend that continues to rise. Even if physical retail stores are slowly opening up again after the crisis, more and more fashion lovers and especially young shoppers make purchases online.

Large online apparel and footwear retailers such as Zappos, ASOS, and Amazon set the norm for other fashion companies. Many consumers now shop for clothes on the internet and expect fast delivery and easy returns.

Inditex, who owns massive fashion brands such as Pull & Bear, Massimo Dutti, and Zara, registered huge losses for the first time in the company's history during the COVID-19 crisis. But it still managed to increase its online sales by 50 percent, which is much more than its competitors such as GAP (13 percent) and H&M (32 percent).

A multitude of young men and women are influenced by celebrities and social media personalities when it comes to buying clothing online. Millions of shoppers around the world buy new clothes after visiting Instagram or TikTok daily.


Unfortunately, the rise of fast fashion over the last 20 years made us consider clothing as a disposable commodity. The overproduction and overconsumption of cheaply made clothing have a catastrophic impact on people and the planet.
Read up my article on the fashion industry's environmental impact to learn more about the footprint of your wardrobe.
The fashion industry is one of the largest polluters globally. It extracts large amounts of natural resources and sends clothes to landfills every year. More than USD 500 billion is lost due to a lack of reuse and recycling each year, as reported by the Ellen MacArthur Foundation.

16.9 million tons of used textile wastes are generated each year in the United States, according to the United States Environmental Protection Agency (EPA). That number has doubled over the last 20 years.

Luckily, thrift shopping is also growing and helps sustainable fashion tremendously. Many young conscious fashionistas run Instagram thrift accounts that promote a more ethical and eco-friendly approach to fashion.
"On Tik Tok every day I see people buying from Shein. It's huge right now. That is the furthest thing from sustainable, and it's these viral Tik Toks that cause this (kind of shopping) to go up. [...] By buying fashion items that would ultimately end up in a landfill or purchasing from a Goodwill, I'm trying to put those items into the hands of someone that will ultimately give them a second life."

 - Julia Thompson, Instagram thrift account @thriftlikeumeanit, as told to Ms.




Thrifting, vintage, and secondhand clothing make a huge difference. It's becoming a thing again as the market for affordable yet stylish used clothes is booming.

This sustainable fashion practice is helping the growth of sustainability and raising awareness of the environmental challenges present in the apparel industry.
Check out my article on second-hand clothing is helping sustainable fashion to understand its importance for the environment today.
Plus, thrifting makes responsible clothes accessible to more people. It encourages conscious behaviors and drives change in the fashion world. It supports a more regenerative and circular economy.


Many young women now operate curated thrift businesses through social media platforms like Instagram. They buy quality second-hand clothes in bulk to resell online to conscious customers.

They present their unique findings by taking pictures and videos, creating a second-life for clothes that would otherwise contribute to the pile of textile waste ending up in landfills to decompose or be incinerated.

Discover some of the best curated Instagram thrift accounts at:
Was this article helpful to you? Please tell us what you liked or didn't like in the comments below.