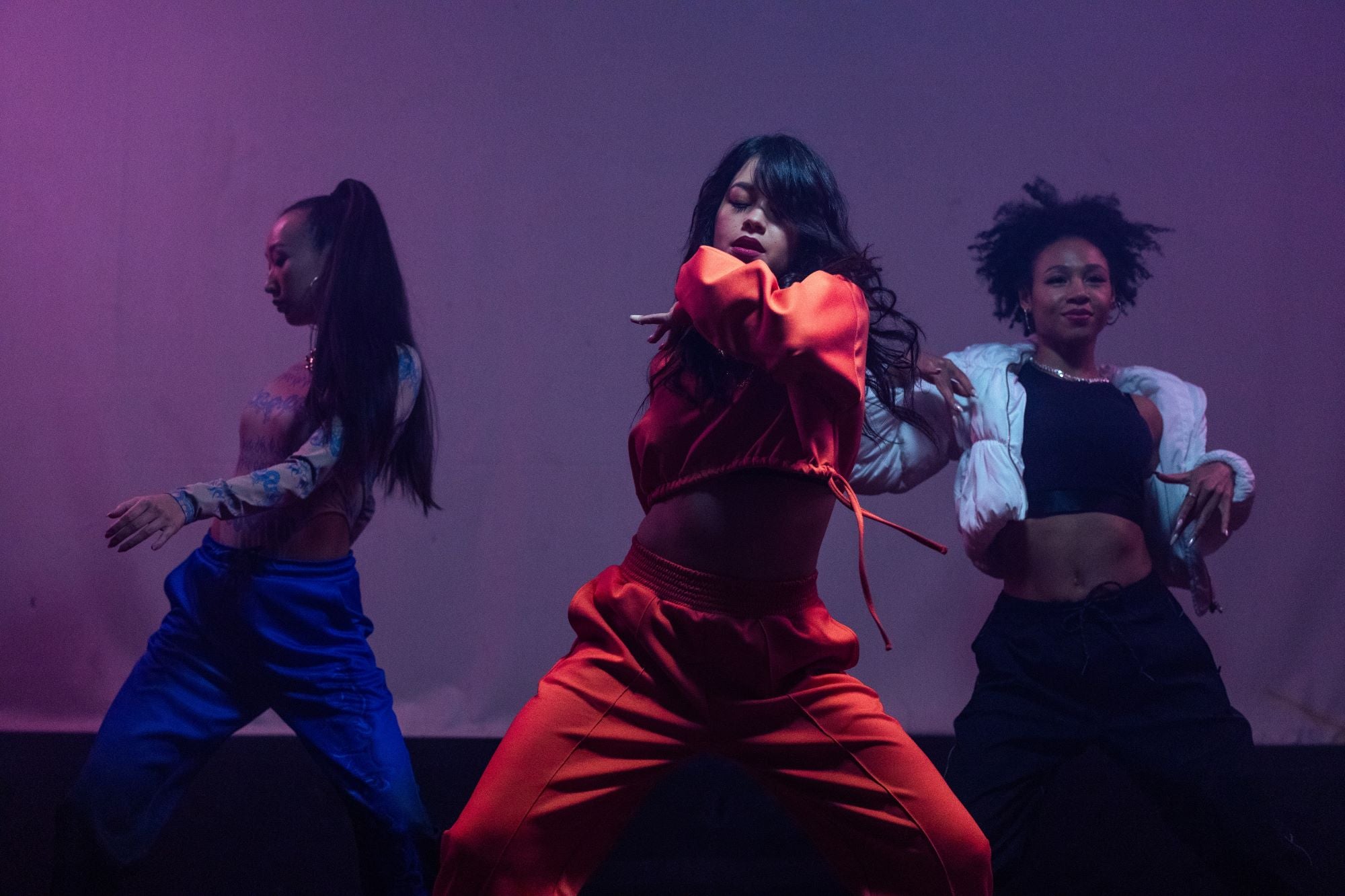 Must-have Outfits For Hip-Hop Class You Will Love
Interested in hip-hop dance classes? But not sure what exactly to pack for your classes?
Our article has got you covered with all essential items, tips, and recommendations.
Wearing the right clothes to a hip-hop dance class is crucial. Hip-hop involves a lot of movement, meaning you will need sneakers with good support and loose-fitting clothes allowing freedom of movement and comfort.
Scroll down to find out the ultimate outfits you will need for a successful practice.
Panaprium is proud to be 100% independent, free of any influence, and not sponsored. We carefully handpick products from brands we trust. Thank you so much for buying something through our link, as we may earn a commission that supports us.
Joggers
Joggers are perfect for a hip-hop dance class. They are comfortable and allow you to move freely.
Feeling at ease and moving freely to the groove of the music is super important for an enjoyable dance class.
Avoid anything tight or restrictive. So, make sure the joggers are not too tight at the waistline and that they make you feel comfy to move your hips.
Pair your joggers with a sports bra, oversized Tee, or hoodie for the ultimate hip-hop dancer look.
Discover the 20 best affordable and sustainable sweatpants and joggers for a conscious selection.
Tank Top
A tank top is a terrific option for a successful hip-hop dance practice. Pick tank tops that comfortably hug your body.
Choosing the proper fabrics is also crucial, as you will sweat a lot during the dance. You will not want to feel itchy and uncomfortable. Go for breathable and stretchable tops.
Feel free to mix and match your tank top with baggy jeans or cargo pants for a cool badass look.
Check out our selection of organic cotton tank tops you will love. 
Sneakers
A pair of comfortable sneakers is a must in your wardrobe for hip-hop dances.
It is critical to wear sneakers that provide good support and traction since hip-hop dance requires a lot of footwork. Look for shoes with a non-slip sole and adequate ankle support.
Go for shiny or brightly colored sneakers to stand out on the dance floor.
Check out our selection of the 12 best European brands for sustainable sneakers.
Oversized Tee
Include a few oversized T-shirts in your dance bag for hip-hop classes. Oversized Tees are perfectly comfortable for active dancing. They also help create a cool image of total freedom.
Many hip-hop dancers wear Tees with their favorite hip-hop artist printed on them. If this is not your thing, go for monochrome Tees.
Oversized Tees are versatile, as they can be paired with most bottoms, like cargo pants, joggers, yoga pants, etc.
Check out our selection of the 10 best affordable and sustainable graphic Tees for the ultimate cool look.
Accessories
Dance schools do not require you to wear accessories. However, you can accessorize with a baseball cap, bandana, or chains, if you want to add some personal style to your dance look.
Headbands are also a terrific option, as they can be ultra stylish and help you keep your hair in control. Especially if you have long hair, it is best to have it in a bun or ponytail not to disturb you while dancing.
Do not forget to check out the 10 best affordable and eco-friendly headbands for inspiration.
Cargo Pants
Cargo pants are perfect for a hip-hop dance class. Choose the proper materials and make sure they sit comfortably. They should not limit your movements either. The stretchability of these pants is crucial too.
Pick any color you fancy or best represents your style. Team them up with crop tops, bodies, and Tees for fun outfits.
We have put together the 15 best affordable and sustainable cargo pants to help you choose.
Sports Bra
A sports bra is another terrific outfit item for a hip-hop class.
Look for a sports bra with straps that do not slide down your shoulders not to disturb you while dancing. Ensure that the cups do not flip and that the band is supportive but not restrictive.
Check out our carefully selected list of the 20 best affordable and sustainable sports bras.
Baggy Jeans
Baggy jeans are super cool and make for a great outfit item. Do add it to your hip-hop class wardrobe. Go for ripped options, throw in there a few chains and an eye-catching belt for the ultimate cool look.
Combine your baggy jeans with comfy Tees, crops, or tank tops. Add a pair of sneakers and enjoy taking over the dance floor.
Discover the 20 best sustainable wide-leg pants and jeans to help you choose.
Dance Bag
Take a dance bag to your hip-hop class. Get a bag you only use for dance classes and keep all your dance stuff in there. Put a gym towel, a bottle of water, and some snacks in the bag.
It is a good idea to have an extra pair of pants or one or two Tees in there as well. The hip-hop classes are generally very active, and there is a lot of sweating, so it is best to have a spare outfit set at hand.
Leggings or Yoga Pants
Leggings or yoga pants are awesome hip-hop-class outfit items. Again, the important thing is to find pants or leggings made with stretchable materials.
Pick leggings or yoga pants in darker shades and pair them with brightly colored tops. Alternatively, pair them with white tops and throw in there a checkered shirt for a great dance class.
Follow our guide to discover how to choose the best yoga pants and leggings.
Hoodie
A hoodie is a terrific option to complete your hip-hop class wardrobe. Choose hoodies made of soft and light materials, as it is crucial to feel comfortable while dancing.
Pick colorful or printed hoodies to stand out or express your personal style and taste. For the ultimate cool look mix and match your hoodies with cargo pants, baggy jeans, etc.
To make a more conscious choice check out our article on the 12 best recycled hoodies and sweatshirts.
Now that you have the list with all the essential cute items, do not forget to bring an open attitude and enjoy your hip-hop class.
Was this article helpful to you? Please tell us what you liked or didn't like in the comments below.
About the Author: Gohar Davtyan