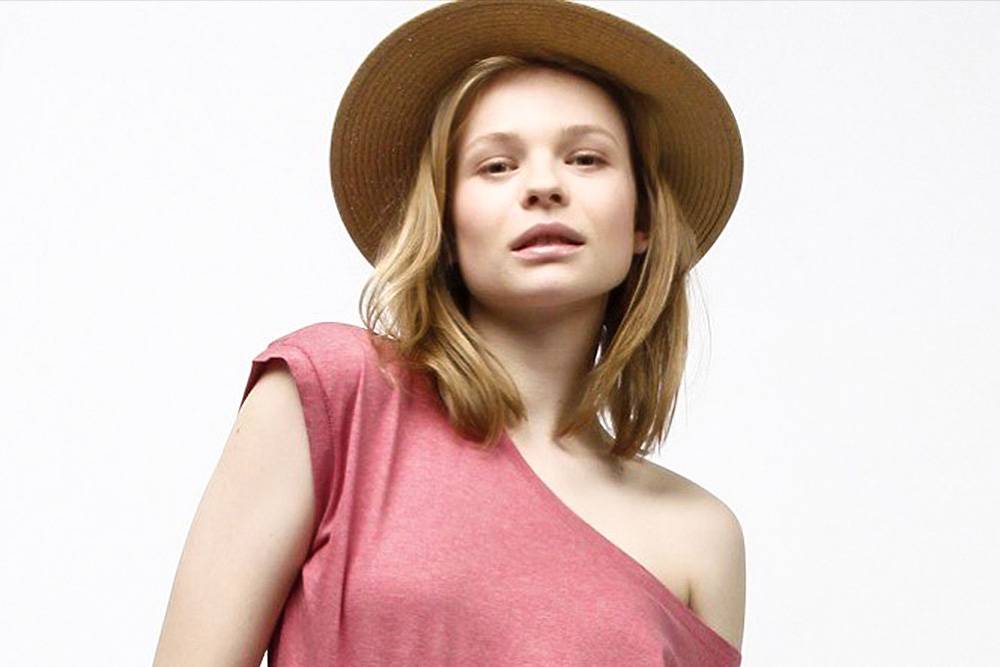 Green Shirts is a German fashion brand founded in 2011 that creates organic and fair clothes for men and women. It offers affordable, stylish, and fashion-conscious textiles.

The fashion label operates fairly and ecologically to make the greenest clothing possible. It uses alternative ways of production to create sustainable designs.

The brand started by making T-shirt designs for close friends with individual production on demand. It aims to preserve nature and spread ecological and fair standards in the textile industry.
Panaprium is proud to be 100% independent, free of any influence, and not sponsored. We carefully handpick products from brands we trust. Thank you so much for buying something through our link, as we may earn a commission that supports us.

Sustainability Rating: 8/10
Rating FAQ

Category: Clothing

For: Women, men

Type: Basics, dresses, sweaters, underwear

Style: Casual

Quality: Medium

Price: $

Sizes: S-XL, 6-12 (US), 8-14 (UK), 36-42 (EU), 10-16 (AU)

Fabrics: Cotton, linen, hemp, viscose, lyocell, polyester, spandex

100% Organic: No

100% Vegan: Yes

Ethical & Fair: Yes

Recycling: Yes

Producing country: Germany, India

Certifications: Soil Association, Fair Wear, GRS, PETA

Sustainability Practices
"The fashion market is flooded with anti-social and unsustainable working labels. In these times only a few fashion labels offered eco-textiles. But a quick look at their collections however showed their sense for fashion and style wasn't quite on the same level as their environmental awareness."


Green Shirts encourages local production, climate-neutral shipping methods, renewable energy, and recycled packaging. It supports ecological and fair projects by donating a portion of its profits.

Green Shirts uses a high amount of natural and organic materials such as organic cotton, linen, and hemp. It also uses a moderate amount of recycled polyester and recycled cotton.

The German brand creates many clothes out of semi-synthetic fabrics such as Tencel lyocell and viscose. Tencel regenerated cellulosic fibers are particularly environmentally friendly because of closed-loop production processes that recover and reuse almost all water and chemicals used.

Green Shirts prints its designs locally in Germany. Its clothes are produced in Indian factories under high social and environmental standards guaranteed by the Fair Wear Foundation with brand performance checks, factory audits, and training sessions.

The Fair Wear Code of Labour Practices is based on internationally recognized standards derived from ILO Conventions. The label pays living wages to all workers and ensures safe and healthy work conditions.

Green Shirts doesn't sell any clothing made from animal-derived materials and is 100% vegan. It received the PETA Approved Vegan certification.

Sustainability Goals
Green Shirts doesn't show any measurement of its greenhouse gas emissions, water, land, and energy use, pollution, and waste across its supply chain. It doesn't have any clear sustainability goal or timeline to improve in the future either.

Buy Here
Discover Green Shirts sustainable collections at green-shirts.com.


Reviews And Experiences With Green Shirts
Have you had (good) experiences with shopping at or the products of Green Shirts? Then leave us your rating below.