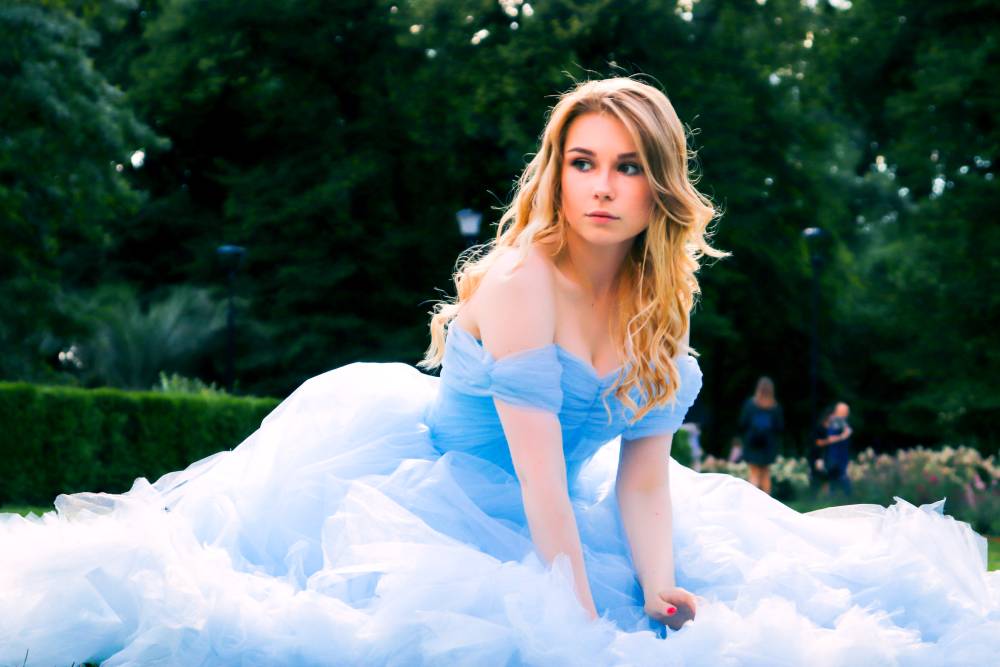 The Ultimate 5 Best Fabrics For Sensitive Skin
Wearing the right fabrics makes a big difference in your quality of life, especially if you have sensitive skin. Some textiles used for fashion keep your skin safe and healthy.

Natural materials such as organic cotton, linen, and hemp give the most pleasant feel against the skin. They are comfortable and ideal for people with skin sensitivity. Plus, they help protect the environment.

On the other hand, many other clothing fabrics can trigger chronic conditions like persistent scratching along with redness on the skin. If you have sensitive skin, wearing the wrong clothes worsen your skin health.

Skin is the largest organ in your body. It's very important to take good care of it for your overall health. Unfortunately, many products used daily hurt the skin.

Make sure your skin stays healthy so it looks and stays young and beautiful. It's covered with multiple fabrics most of the time so use the safest and healthiest ones.

The products you put on your skin are equally important as the food you eat. Your skin absorbs most of what is put on it, including chemicals in skincare and clothing fabrics.

If you live each with skin sensitivities, you need to pay attention to what you wear even more. If you suffer from allergies or skin conditions like acne, eczema, rosacea, lupus, or psoriasis, select your clothing with particular care.

Many synthetic fibers are manufactured with toxic chemicals that irritate your skin and endanger your health. So avoid any type of rayon, viscose, acetate, polyester, nylon, acrylic, and spandex.

Plus, these man-made materials aren't breathable or moisture-absorbent. They limit air-flow on the skin, increase dampness, and bacterial growth. They cause bad odor and irritate the skin, aggravating areas of the body that are inflamed.

Animal-derived materials such as leather, wool, fur, and down aren't the best for your sensitive skin either. They are often too scratchy and worsen itchy skin with pain and inflammation.

Additionally, animals are often treated with pesticides to prevent parasites. And the processing of animal hair, skin, and furry hide require strong chemicals to stop putrefaction.

These fabrics don't work well in hot weather either. Sweating and overheating your body are the worse for irritated skin. The best fabrics for sensitive skin are temperature regulating, good for Spring and Summer, and leave your skin dry and refreshed.

Most dyes used in the textile and apparel industry are also toxic. Printing inks and synthetic pigments contain harmful substances for the skin. It's best to look for certifications such as Oeko-Tex that verify if a garment is safe.

Before buying any new clothing, make sure to keep an eye on the label. Avoid synthetic blends, and prefer 100% pure natural materials that don't contain chemical compounds.

Remove labels and tags that rub against your skin. And avoid clothing with embellishments like embroidery, sequins, rhinestones, or studs that appear on the inside of the garment and come directly in contact with your skin.

If you have sensitive skin, you want to limit your exposure to toxins as much as possible. Avoid fabrics that receive harsh chemical treatments and are colorfast, water-repellant, wrinkle, shrink, stain, moth, or flame resistant.

And remember to wash new clothes before you wear them. Use lukewarm water combined with green laundry detergent to hand wash them before hanging them to dry.

Don't wear, tights, socks, and stockings that are too tight or too small, and cause deep ribbing or patterns on the skin. Instead, wear loosely-knitted natural fibers that let the air circulate, remove heat and moisture from the body.

The ultimate best fabrics for sensitive skin are soft, lightweight, breathable, and absorbent. Wear loose-fitting clothes made from renewable resources such as natural and organic materials.
Panaprium is proud to be 100% independent, free of any influence, and not sponsored. We carefully handpick products from brands we trust. Thank you so much for buying something through our link, as we may earn a commission that supports us.

1. Organic cotton


Conventional cotton is one of the worst natural fibers. It's extremely wasteful, polluting, and damaging to the environment, biodiversity, and soil fertility.

It's one of the most water-intensive crops and requires tons of irrigation water, pesticides, and fertilizers to grow. It also endangers land wildlife and human health.

On the other hand, organic cotton is environmentally friendly and perfect for sensitive skin. It's non-GMO and grown without man-made pesticides, herbicides, or fertilizers.

Organic cotton is less likely to contribute to acidification and eutrophication. It's natural, soft, lightweight, breathable, comfortable, and durable.

Organic cotton must be grown and certified to a standard approved by the International Federation of Organic Agriculture Movements (IFOAM).

There are currently two independent organic certifications for textile products made of organic cotton:
Global Organic Textile Standard (GOTS)
Organic Content Standards (OCS)

Here are some of the best sustainable fashion brands that create stylish and affordable clothing out of organic cotton:

2. Recycled cotton


Recycled or upcycled cotton performs just as well as organic cotton. It regulates body temperature very well and can be worn in hot weather. It keeps the body cool and fresh, is therefore ideal for people with skin sensitivity.

Recycled cotton is a clothing fabric even more environmentally friendly than organic cotton. It limits additional textile waste generated during virgin cotton production made from plants.

Cotton is an extremely resource intense crop in terms of water, energy, labor, pesticides, and insecticides. On the other hand, recycled cotton demands much fewer resources to manufacture than conventional or organic cotton.

Recycling minimizes the environmental impact of textile production drastically. One ton of recycled cotton can save 765 cubic meters (202,000 US gal) of water.

Recycled cotton is lightweight, breathable, quick-drying, and strong. It's made from post-consumer and post-industrial cotton waste. But recycled cotton is expensive to produce and hard to find.

Some ethical clothing labels making apparel from recycled cotton are:

3. Linen


Linen is a very environmentally friendly and sustainable clothing fabric. It's breathable, soft, comfortable, quick-drying, moisture-wicking, lightweight, and antimicrobial.

Linen is perfect for sensitive skin as it prevents skin dampness and bacterial growth. Clothing pieces made from linen fabric are well-known to be luxurious and exceptionally cool in hot weather.

Linen cloth symbolizes luxury, preciousness, and extravagance since the Middle Age. It's considered a very luxurious fabric and a great choice for high-end garments.

Linen is also bio-based, biodegradable, and recyclable. It's a natural fabric made from renewable resources: flax plants.

The flax plant requires less water than cotton to grow. Europe produces more than 85% of all flax fibers globally. France is the most prominent producer of flax.

Linen fabric is very versatile, used for men and women's clothing alike. It's also highly resistant, durable, and rigid. It's about two to three times stronger than cotton.

Some of the most amazing sustainable fashion brands making linen clothing are:

4. Hemp


Hemp makes some of the most sustainable and environmentally friendly fabrics. It's a natural, bio-based, and biodegradable plant fiber.

The hemp plant doesn't require a lot of water to grow. It grows without herbicides, pesticides, or chemical fertilizers, quicker and easier than most trees.

It has a very high yield as well. One acre of hemp can produce two to three times more fiber than an acre of cotton.

Clothes made of hemp fabrics are comfortable, soft, breathable, lightweight, durable, hypoallergenic, and antibacterial.

Hemp clothing is ideal for people with skin sensitivity since it's relatively unlikely to cause an allergic reaction. It also inhibits bacteria growth on the skin, preventing inflammation and infections.

Hemp is an excellent choice to make high-quality and fashionable garments that also protect the environment. It's one of the oldest textile fibers in the world and was already used 10,000 years ago to make clothing.

Here are some amazing places to buy natural hemp clothes that protect your sensitive skin:

5. Lyocell


Lyocell is an innovative plant-based fabric made of regenerated cellulose fiber from wood pulp. It's arguably one of the most environmentally friendly cellulosic fibers.

Lyocell is widely used in the fashion industry to create sustainable, breathable, lightweight, durable, and soft apparel and footwear. It's moisture-wicking and remains odor-free much longer than cotton.

Lyocell is an ideal fabric for sensitive skin. Its surface feels soft and supple against the skin. And its wicking abilities keep the skin dry. It's a great fabric for regulating body temperature.

Lyocell is superior to cotton in many ways. It's extremely soft, lowers itching, resists wrinkling, and improves overall comfort. It has a great skin affinity and reduces static electricity buildup.

Tencel, by the Austrian company Lenzing, is one of the most well-known brands of lyocell. A lot of clothing brands use Tencel lyocell in their eco-friendly collections.

Here are some ethical fashion brands that produce sustainable clothing with Tencel lyocell:
Was this article helpful to you? Please tell us what you liked or didn't like in the comments below.