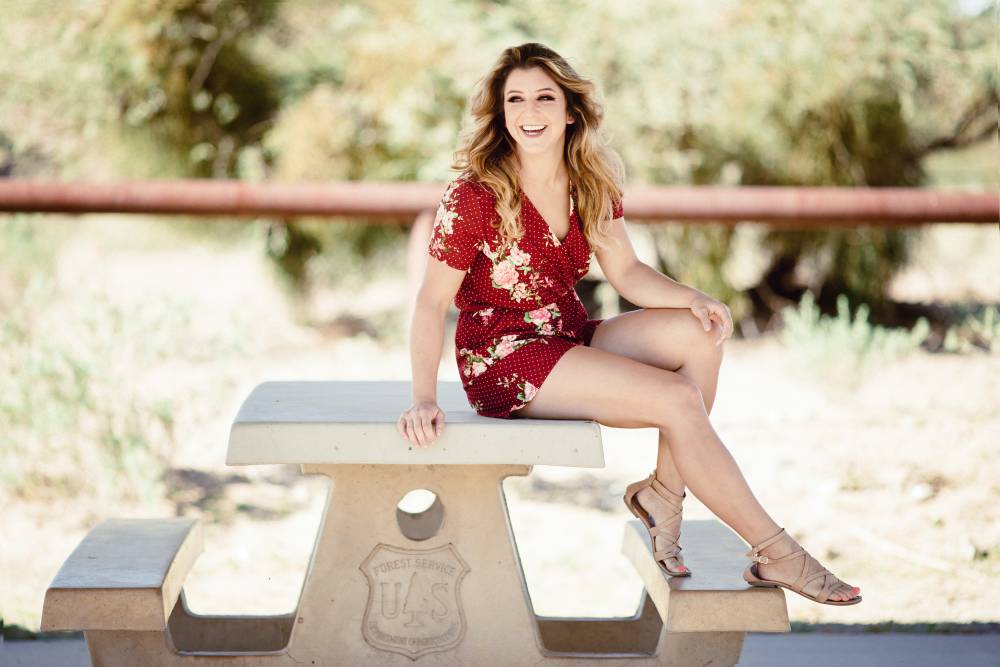 The 30 Best Ethical And Vegan Shoe Companies
Ethical and vegan shoes are arguably the hardest sustainable item to find and add to your conscious wardrobe. Luckily, more shoe companies are becoming ethical and add cruelty-free options to their collections.

Today, more consumers are looking for ethical and sustainable shoes. Many eco-friendly shoe brands are listening and making consistent efforts toward more sustainability. And the traditional footwear industry is noticing.

Needless to say that the line between what's sustainable, ethical, and cruelty-free is blurry. Some fashion brands consider that a shoe is sustainable when it contains at least 50% of environmentally friendly materials.

Other companies label their footwear cruelty-free, natural, or vegetable-tanned when the leather they use is sourced from well-treated animals and produced with sustainable practices.

To help you make a conscious purchase decision as a well-informed consumer, I list here the footwear brands that adhere to the highest social and environmental standards. They do their best to protect people, animals, and the planet.

Here are the 30 best vegan and ethical shoe companies.


Panaprium is proud to be 100% independent, free of any influence, and not sponsored. We carefully handpick products from brands we trust. Thank you so much for buying something through our link, as we may earn a commission that supports us.


BHAVA is an innovative women's footwear brand founded in 2012 by designer Francisca Pineda. The ethical footwear brand is based in New York City.

It manufactures in Spain and Mumbai vegan, ethical, and environmentally conscious shoes, sandals, flats, heels, boots, wedges, and accessories. All products are tested for long term wear.

BHAVA uses natural rubber, cork, and REACH certified polyurethane from Italy to make quality ethical and vegan shoes.


SAOLA is a French footwear company that creates sustainable, casual, and cute shoes for women and men with eco-friendly materials.

Eco-construction is the central pillar of SAOLA's shoe development. The shoe brand uses recycled polyester, organic cotton, renewable cork, and bio-based polymers from algae to make its products.

SAOLA doesn't use any animal-based materials but doesn't state that the brand is 100% vegan.


Veja is a French footwear and accessories brand selling a collection of sustainable sneakers for men and women. It sells eco-friendly shoes, bags, and accessories in 1,800 retailers in 45 countries.

Its products are made with organic materials, fair trade sourcing, and transparency. Veja already sold more than 4 million pairs of sneakers worldwide.

Veja is one of the few good places where you can buy sustainable and vegan sneakers. It aims to make the most ecological sneakers possible.

Not all Veja shoes are cruelty-free though. The brand doesn't use exotic animal skin but uses leather from southern Brazil.


Vivobarefoot is a British minimalist running shoe company founded in 1997. It creates outdoor, active, and every day shoes for women, men, and kids.

The footwear brand offers many vegan options made with plant-based or recycled materials such as recycled plastics and bio-based polymers to reduce its reliance on petroleum products.

But not all Vivobarefoot shoes are vegan. The brand uses leather and wool to make some of its footwear.


Matt And Nat is a Canadian designer brand that makes premium quality vegan leather bags, purses, and designer accessories. All its products are cruelty-free, fashion-forward, and made with recycled materials.

The luxury brand's values include social responsibility, excellence, inclusiveness, integrity, learning, authenticity, and love. It aims to better protect nature and appreciate the humanity, creativity, and positivity found in all of us.

Some of the materials it uses are recycled nylon, cork, rubber, and polyurethane. The brand also uses some polyvinylchloride (PVC), which is very harmful to the environment.



Ecoalf is a Spanish fashion brand founded in 2009 by Javier Goyeneche. It creates clothing, sneaker, flip flops, and accessories made entirely from recycled materials to reduce its environmental impact.

The ethical fashion company uses recycled polyester, regenerated nylon, recycled rubber, and post-industrial wool. Wool isn't vegan but recycled wool is an alternative to conventional wool sourced directly from animals.

All Ecoalf received the Bluesign and Oeko-Tex certification and are made under the REACH standard. All its suppliers are certified and audited by third-party organizations such as BSCI, SA 8000, SMETA.


Ethletic is a German sneaker brand that creates socially responsible and environmentally friendly shoes. It allows its customer to directly tip the people who made their shoes.

Ethletic is the first company to tip garment factory workers in Pakistan. Each worker has its name, ID card, and phone number registered via the platform Tip Me and receives its share via text message on their mobile phone.

Ethletic makes its shoes in Pakistan with Fairtrade-certified organic cotton and FSC-certified rubber from sustainably farmed plantations in Sri Lanka. Its products are made using only sustainable resources of certified Fairtrade or FSC supply chains.

Ethletic is a vegan brand approved by PETA. All of its products are made without any animal-based ingredients.



Beyond Skin makes designer vegan shoes and boots since 2001. It's a luxury brand making its footwear sustainably and ethically in Spain.

It creates luxurious trans-seasonal vegan women's shoes, boots, and trainers with exclusively sustainable materials such as recycled polyurethane faux leather with plant-based coating from Italy.

Beyond Skin is PETA Approved Vegan certified. It gives 5% of its profits to grass-root environmental and social projects.



Po-Zu is a British ethical shoe company founded in 2006. It started with two different pairs of slippers.

Today, the footwear brand makes stylish shoes for everyone by combining supreme comfort with ethical and sustainable manufacturing processes.

Po-Zu makes vegan shoes for men and women. They are made in Sri Lanka with natural materials such as organic cotton, natural linen, and locally sourced Fair Trade rubber, certified by the Fair Rubber Association.




AKS is an American shoe company that makes PETA Approved Vegan canvas and sneakers from plant-based materials such as organic Fair Trade cotton, and FSC certified natural rubber.

Sustainability means more than just using organic natural materials. That's why AKS also ensures a clean and fair supply chain. It offers conscious choices that have the power to build a better world.

The footwear brand makes hip sneakers with luxurious hand embroidery in Pakistan to provide more sustainable shoe options.



Spanish ethical shoe company Flamingo's Life creates ecological sneakers. Its shoes are 100% vegan and ethically made in Spain.

The footwear brand uses recycled plastic bottles, GOTS certified organic cotton, natural and recycled rubber, cork, bamboo viscose, and corn waste leather.

Flamingo's Life also received the PETA Approved Vegan certification.



Vegetarian Shoes is a British footwear brand that first started in 1990. It creates ethical, quality animal-friendly shoes, boots, casuals, and trainers for men and women.

Vegetarian Shoes is still a small business but now sends shoes all over the world and a growing number of stores carry a selected range.

It uses a large portfolio of biodegradable, plant-based, natural, and synthetic materials mostly made in Europe, including organic cotton, cork, hemp, polyurethane, polyester, and Pinatex leather made from pineapple fibers.



Founded in 2005, B_Boheme, also known as Bourgeois Boheme is a London-based vegan footwear brand for both men and women. It offers exclusive, stylish, vegan luxury shoes made without any animal-derived materials.

All styles are ethically made, using the best innovative, eco-friendly, and vegan materials, by hand-picked artisans in São João da Madeira, Portugal using traditional techniques.

B_Boheme constantly works to improve the materials it uses to stay on top of sustainable responsibility. All B_Boheme shoes are Vegan Society trademarked and PETA Approved Vegan.



Will's Vegan Shoes is a London-based vegan company founded in 2012 by Will Green. The brand places itself at the forefront of vegan clothing and sustainable fashion.

It allows you to make a positive choice and adopt a sustainable, ethical, and vegan lifestyle. All its ethical and vegan products are made in Italy and Portugal.

Will's Vegan Shoes uses vegan leather created with bio oil sourced from organic cereal crops grown in Northern Europe. The final product is soft, breathable, water-resistant, Oeko-Tex certified and meets European REACH regulations.

The ethical shoe company provides vegan essentials such as vegan shoes, vegan boots, vegan sneakers, and vegan bags. It only uses vegan materials from the uppers and linings to the glue. It's a PETA Approved Vegan shoe company.

Eco Vegan Shoes makes flats, boots, sandals, and shoes for women and men. The ethical shoe company is based in the Netherlands. It combines cool, modern, and stylish with compassion, durability, and high comfort.

Its shoes are approved by The Vegan Society and PETA. They are also Bluesign certified made in Portugal by workers who receive fair pay, decent terms of employment, and safe work conditions.

Eco Vegan Shoes is always trying to find a balance between sustainable resources, non-toxic biodegradable materials, and durability.



Mohop is an American vegan and ethical shoe company that creates shoes, handbags, fashion, and pet accessories using vegan and eco-friendly materials.

Mohop was founded in 2005 by architect Annie Mohaupt to combine her passion for sustainability and desire for comfortable and supportive footwear.

Mohop doesn't use plastic-coated fake leathers such as vinyl, PVC, and polyurethane. Instead, it uses nylon to create durable, comfortable, and delightful products that do better by people, animals, and the environment.



Nothing New is an American fashion brand that makes designer sneakers with sustainable materials to make a positive impact while creating quality luxury products. It encourages people to consider the sustainable option.

The luxury sneaker brand develops best-in-class sustainable shoes and invests in programs to minimize its environmental footprint. It mostly uses GRS certified recycled post-consumer plastic to create products people love.

Nothing New also uses recycled cotton sourced in partnership with the Better Cotton Initiative (BCI), post-industrial recycled nylon from fishing nets, recycled cork, and recycled rubber.

Nothing New doesn't use any animal-based materials but doesn't state that the brand is 100% vegan.



No Saints is an animal-free sneaker brand that creates shoes in Portugal with premium materials. It prioritizes quality and ethics to make durable every day sneakers.

The ethical shoe company spent months researching materials, visiting factories, and developing prototypes. It uses innovative bio-based fibers such as apple leather and pineapple leather but also recycled polyester.


Native Shoes is an ethical fashion company founded in 2009 that crafts 100% animal-free footwear. It sells shoes, sandals, boots, and sneakers for women, men, and children.

The footwear brand aims to design products and experiences that create a lighter, healthier, happier world for us all. It plans to have each pair of shoes 100% lifecycle managed by 2023.

Native Shoes uses natural rubber but also recycled polyester, molded ethylene vinyl acetate (EVA), and polyurethane to make its shoes.



NAE Vegan Shoes makes sustainable footwear in Portugal. It creates ethical, vegan, and eco-friendly flats, shoes, sneakers, sandals, boots, heels, and accessories.

The shoe company makes its products with GRS certified recycled plastic bottles, cork, organic cotton, pineapple leather, and polyurethane. All shoes are 100% vegan without any animal-derived materials.



Ahimsa is a Brazilian shoe company founded in 2013. It creates vegan shoes and accessories all lovingly hand-made in a small factory in Franca in the Brazilian state of São Paulo.

Ahimsa offers boots, mules, sandals, sneakers, flats, heels, loafers, and moccasins that are versatile, traditional, and timeless. They are produced with vegan leather for softness, resistance, and durability.

Ahimsa makes high-quality products from alternative materials, that have long-lasting durability to show the world that you can be in fashion, without cruelty.



Etiko is an Australian ethical clothing brand founded in 2005 that makes Fair Trade certified and 100% vegan apparel, footwear, and accessories, for women, men, and kids.

It uses organic cotton and natural rubber to make hip sneakers and thongs.

Etiko is also a certified B Corp company. It chooses ethically sourced and traded raw materials, pays fair prices and social premiums to workers committed to improving businesses and communities.



Alice And Whittles is a Canadian sustainable footwear brand that makes vegan and ethical boots and sneakers. It deploys design simplicity, craftsmanship, and careful use of sustainable materials.

Its 100% vegan footwear and accessories are made of natural Fair Trade rubber, re-claimed ocean plastics, recycled polyester, and vegan water-based glue.

All its footwear is virgin plastic-free and its rubber is sourced from sustainably managed forests.



Indosole is an American ethical shoe company. It manufactures in Indonesia sandals, flip flops, and slides for women, men, and kids.

Indosole uses polyurethane, natural rubber, and recycled rubber from tires to make its shoes.

Its mission is to become the most responsible footwear brand in the world.



Veerah is a mission-driven designer brand that creates PETA Approved Vegan shoes and accessories. It leads innovation with compassion to make ethical, sustainable, and gorgeous footwear.

Sustainable luxury brand Veerah is based in New York City and was founded in 2014 by Stacey Chang.

Veerah carefully chose sustainable and eco-friendly alternative materials. It uses bio-based fibers such as Italian apple leather, organic cotton, and algae foam. It also uses recycled plastic, and polyurethane produced under European REACH standards.


RAFA is a women's luxury footwear collection handcrafted by a group of 20 artisans in Los Angeles. It's committed to using the best quality materials to create accessible luxury footwear.

All RAFA products are made with environmentally friendly materials and sustainable processes. The ethical shoe company uses mostly vegan recycled textiles to create sandals, mules, and boots.


Womsh creates beautiful and sustainable Italian sneakers that respect the planet and those who live on it. It produces sustainable sneakers to shape a better world.

It uses recycled polyester, cotton, rubber, and bio-based materials such as faux leather made from apple fibers and polyurethane.

The brand also uses leather in some of its shoes. Not all Womsh shoes are cruelty-free.


Green Shoes is a British ethical shoe company founded in 1981 that creates shoes, boots, sandals, and accessories for women, men, and children.

Green Shoes is a collective and collaborative workplace run by women who are passionate about making shoes that last. It deserves a spot in the top shoemakers in the world for its ethical standards.

Unfortunately, not all products from Green Shoes are cruelty-free. But most of them are vegan and made with synthetic materials sourced from suppliers within the United Kingdom.



Stella McCartney is a British apparel designer selling clothing, shoes, bags, and accessories for men, women, and kids. Her collections are distributed in 77 countries through 863 retailers.

Stella McCartney is committed to sustainability throughout all her collections with a fair amount of circularity and material innovations. She aims to run a responsible, honest, and modern company.

Stella McCartney is a vegetarian. She believes that fashion can be luxurious without using leather or fur. She doesn't use any exotic animal skin or feathers but uses wool, cashmere, and silk.



Novesta makes unique sneakers in Slovakia since 1939. It combines imaginative design with timeless sophistication. It manufactures shoes according to the highest environmental standards.

Novesta uses materials such as natural rubber and organic cotton. Not all shoes from Novesta are vegan. The brand uses leather to create some of its footwear.


Was this article helpful to you? Please tell us what you liked or didn't like in the comments below.