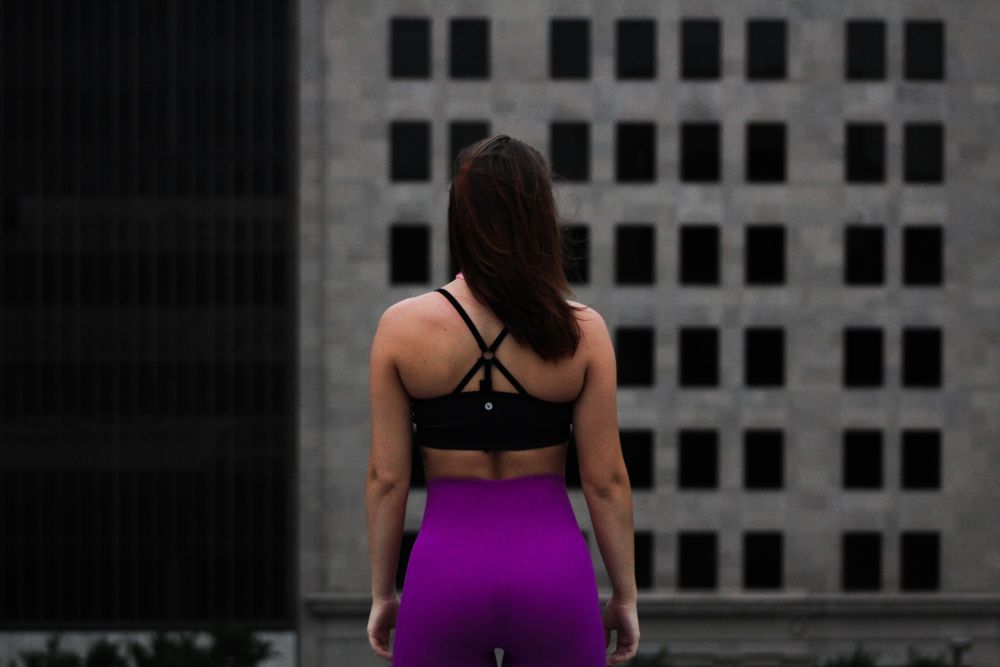 How to Choose Yoga Pants | Best Pants And Leggings
How to choose yoga pants? How can you find the perfect fit for you? Wearing yoga pants has many benefits but it is difficult to find the right gear for you.
There are very popular, not just for yoga but casual dress as well. You can pick between many different colors and patterns, materials and styles. So how do you choose?
It is a good idea to know the purpose of your purchase before choosing. Once you know exactly want you need, it becomes a lot easier to find the right fit for you.
Please note that the more you wear yoga pants, the more comfortable they will feel! Pick the a good quality from a reputable brand to ensure performance and perfect fit.
Make sure they are not transparent when bending over. Great yoga pants will make your yoga practice even more enjoyable. They provide comfort, support, confidence, and freedom of movement.
Panaprium designs yoga pants to fit like a second skin. High quality clothing that exceeds expectations is very important to us. Choose the perfect yoga pants from our collection.
Panaprium is proud to be 100% independent, free of any influence, and not sponsored. We carefully handpick products from brands we trust. Thank you so much for buying something through our link, as we may earn a commission that supports us.
The Best Method To Choose Yoga Pants.
It is good to start by finding what style you prefer. There are so many different variations. Shorter or longer legs, full length or capris, elastic or string waist, start with what you are used to wear.
Yoga pants are very popular because of the high level of comfort they provide for any activity. Pick a 4-way stretch fabric for maximum level of comfort. Baggy and loose fitting pants are also an option.
Elastic waists are a great choice to avoid discomfort in many yoga positions. See if you can sit and lean forward comfortably without excessive strain. If the pants sits too high, fold the top down.
Synthetic fabrics such as polyester are recommend for hot workout sessions. They are breathable, sweat-wicking and keep your body cool. Cotton will absorb moisture and heat up your body.
Finally, look at a color and pattern that suits you. With synthetic fabrics, you can choose yoga pants you love. There will be no sweat spots or patches. Plus the light weight helps tremendously.
Further Tips To Choose Yoga Pants Perfect For You.
Picking a fabric that you find comfortable is very important. It largely depends on your activity and body temperature. Remember synthetic fabric breathes when you sweat. Use thick cotton for cold climate.
Try 4-way stretch fabrics for increased comfort instead of 2-way stretch only. Yoga pants replace other casual clothing. You do not have to change clothes before or after a workout.
Finding the right fit is a huge priority. Too loose and your body will overheat. Too tight will hinder your movement. Choose a balance between comfortable fit and compression.
Eco-friendly fabrics are made of plastic bottles, renewable resources, or organic matter. Recycled polyester is a popular option. They offer excellent performance qualities.
All yoga gear at Panaprium includes soft 4-way stretch, moisture-wicking, and breathable properties. We use eco-friendly fabrics that offer flattering cuts and stylish designs.
With eco-friendly comfortable yoga pants, practicing yoga becomes truly meaningful. Yoga promotes good health and a clean, calming environment. To become more in tune with your body and relax.
Summing up:
Choose yoga pants that you love. Comfortable high quality yoga pants will make your yoga practice even more enjoyable. They will provide extra support, confidence and style every day.
Choose a pair of yoga pants that fits you perfectly. Their popularity is growing for good reasons. Ultimately, they help you on your journey to self-discovery, improve awareness and liberation.
Check out our collection of amazing yoga pants and leggings at Panaprium. We offer high quality fashion yoga wear that fits like a second skin. For maximum comfort and freedom of movement.
Was this article helpful to you? Please tell us what you liked or didn't like in the comments below.