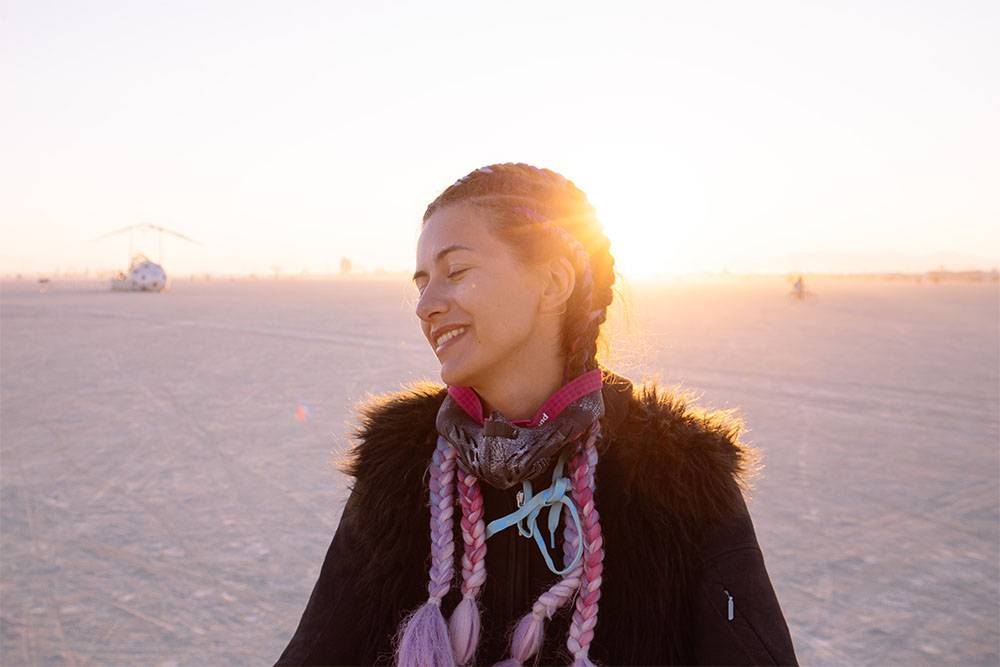 20+ Best Stylish Burning Man Outfit Ideas You'll Love
The best outfits for the Burning Man event focus on inclusion, art, self-expression, and self-reliance and display beautiful, unique, stylish clothing pieces that no one else is wearing.

Burning Man is one of the most successful gatherings for bohemians, free spirits, influencers, and celebrities. It gathers nearly 80,000 people yearly with several goals such as community, artwork, and revelry.

To dress stylishly for Burning Man, wear personal, unique, modern outfits that stand out from the crowd and break trends by staying true to yourself and your style essentials.

Focus on contemporary, extraordinary, and individual pieces to dress well in stylish clothes that impress the masses. Don't hesitate to incorporate flashy accessories and bright colors to spice up your outfits.

Read on to discover some of the best Burning Man outfit ideas to look great and feel your best with original, modern, and unique styles.


Panaprium is proud to be 100% independent, free of any influence, and not sponsored. We carefully handpick products from brands we trust. Thank you so much for buying something through our link, as we may earn a commission that supports us.

Bohemian


You can put together a Bohemian or Boho-chic outfit when you want to wear summery, casual, modern, and stylish outfits to Burning Man.

If you feel like practicing an unconventional lifestyle and often live in the company of like-minded people, you probably are a Bohemian at the core.

Boho dressing styles take inspiration from various free spirits, bohemian, and hippie influences, with colorful, natural, and handcrafted clothes.

Our selection of the best bohemian brands.


All black


Choose neutral colors like black if you don't wear colors that are too bold. Go for the best neutral colors that look mysterious so you can create original and unique outfits.

Neutral colors like black make clothing versatile and timeless, and they can work with any outfit. They are super fashionable and perfect for Burning Man.

Our selection of black outfits.


Feathers


You can wear beautiful and extravagant outfits and costumes with faux feathers to Burning Man. Statement feather dresses, tops, and trousers are traditional pieces to wear to festivals.

Feathered outfits turn heads with an unforgettable style that give an opulent spin to any look. Choose high-quality and animal-free materials with beautiful colors when looking for feathers.


High fashion


High-end designers and fashion houses often make exclusive custom-fitted garments for celebrities to wear to Burning Man. It's an expensive fashion style with beautiful and truly unique creations.

Wear original, haute couture, expensive creations to stand out, look attractive, and feel beautiful and unique in a fashionable outfit.

Our selection of high fashion.


Pretty pink


You can have more fun with your Burning Man outfits by putting together a great selection of shapes and colors. Wear a pink outfit to feel young and cute and look great at all times.


Contrast


The most beautiful and timeless outfits to wear to Burning Man include chic and timeless fashion pieces that don't go out of style with strong contrast in colors, fabrics, shapes, and silhouettes.


Casual


Casual wear is a fashion style perfect for Burning Man as it focuses on comfort and leisure and make it simple to look stylish. It's a relaxed and informal style popular today.

From leggings and sweats to dresses and jumpers, these cute and casual outfit ideas will ensure you look fantastic and feel comfortable for Burning Man.


Beachwear


Swimwear and beachwear include fashionable clothes of all colors, shapes, and sizes. Versatile outfits help you transition from beach to street with style for Burning Man.

The best beachwear brands manufacture high-quality, durable, and timeless beach styles using sustainable and transparent processes and ethical production practices.


Hippie


The hippie-chic outfit for Burning Man is high-quality, colorful, and original featuring durable and cozy fashion items that don't sacrifice sustainability for style, comfort, or price.

If you are interested in creating a hippie-inspired look, use our selection of the cutest and cheapest clothing brands that make bohemian clothes in the USA.


Animal print


Look sensational at Burning Man with creative and modern tie dyes, trendy-yet-timeless camouflage and animal prints, and statement graphics.


Couple goals


Why not wear a matching outfit if you are heading to Burning Man with your significant other. Many couples put on cute and stylish looks that captivate people attention.

Couple outfits are more than just popular, elegant, and original. They define trends and styles and go viral as total staples that always stand out in the crowd.
Was this article helpful to you? Please tell us what you liked or didn't like in the comments below.