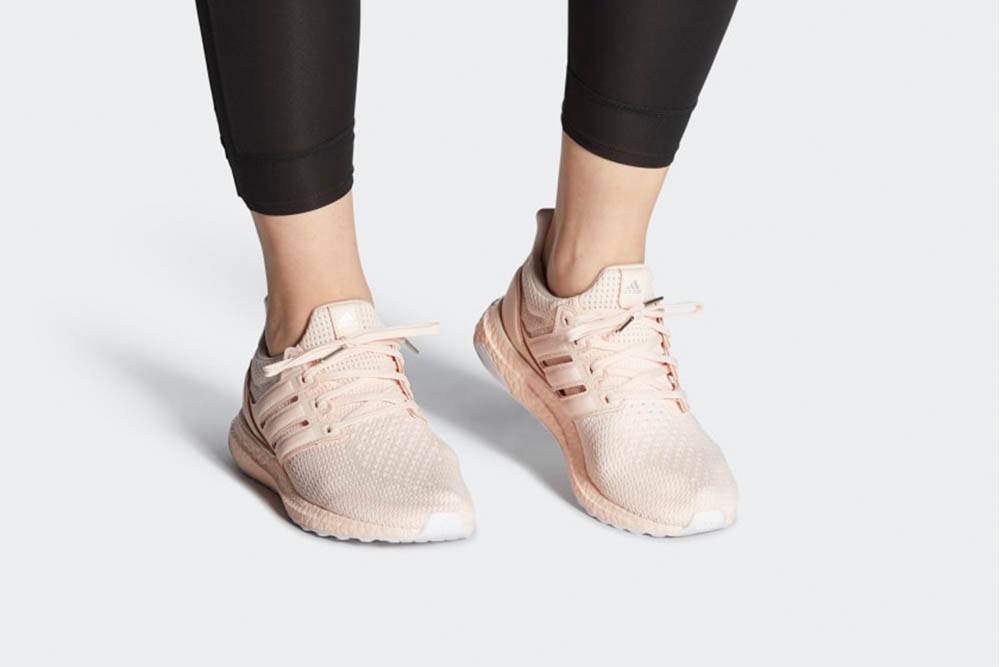 Latest Adidas Recycled Plastic Running Shoes: Ultraboost

Adidas is launching its latest recycled plastic running shoes called Ultraboost. Its made of the sustainable yarn Primeknit developed in collaboration with Parley for the Oceans.

Parley is a non-profit organization dedicated to raising awareness of the beauty and fragility of our oceans and collaborating on projects that can end their destruction.

Ultraboost shoes combine sustainability and high-performance. Materials are fitting, breathable, responsive, and built for natural, flexible movement.

The sneakers use Boost technology, Adidas' most responsive cushioning ever, as well as waterproof GORE-TEX linings to keep dry and Continental Rubber outsoles.

Ultraboost shoes are lightweight and comfortable for running or at the gym. They can easily be paired with jeans or joggers for a casual, street look.





Ultraboost is the latest addition to the long partnership between Parley for the Oceans and Adidas. It aims to harness a technological revolution and turn ocean plastic into shoes.

Preventing plastic polluting our oceans is a priority for marine wildlife conversation and human health. Plastic trash and microfibers are highly toxic. They transport hazardous chemicals that endanger ecosystems, food chains, animals, and humans.

Petroleum-based synthetic materials take up to thousands of years to decompose in wet and cold environments. Every year, 8 million tons of plastic such as polyester, nylon, and acrylic enter the ocean.

Recycling waste is a step in the right direction. But it's not nearly enough to limit the global plastic waste crisis and microfiber pollution of our land and ocean.

Discover the Ultraboost running shoes on the Adidas website, priced at USD 180 USD in Pink Tint - Cloud White.


Photos via Adidas.
Was this article helpful to you? Please tell us what you liked or didn't like in the comments below.