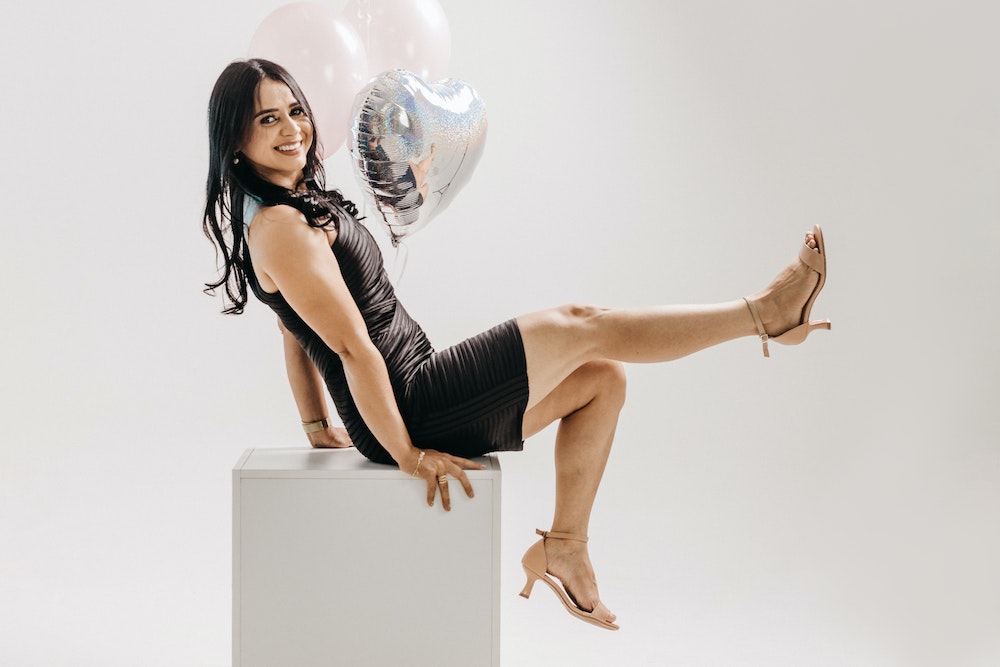 15 Ways To Wear A Black Slip Dress: Ultimate Guide
The black slip dress, or LBD, is a timeless wardrobe staple that effortlessly combines sophistication and sensuality. Its versatility makes it a must-have piece for any fashionista, no matter your style.
Whether you're attending a formal event or looking for a casual yet stylish ensemble, the black slip dress has got you covered. 
In this article, we will explore 15 chic outfit ideas that will inspire you to make the most of this iconic garment.
Panaprium is proud to be 100% independent, free of any influence, and not sponsored. We carefully handpick products from brands we trust. Thank you so much for buying something through our link, as we may earn a commission that supports us.
High Heels
Embrace the simplicity of a black slip dress by pairing it with elegant high heels. 
This minimalist combination exudes timeless sophistication and works perfectly for a variety of occasions, from cocktail parties to date nights.
Check out these beautiful vegan high heels.
Denim Jacket and Sneakers
Create a stylish juxtaposition by layering your black slip dress with a casual denim jacket and pairing it with comfortable sneakers. 
This ensemble strikes the perfect balance between femininity and a relaxed, cool girl vibe.
Have a peek at the 20 best denim jackets that every woman needs.
Statement Jewelry
Transform your black slip dress into a glamorous evening outfit by accessorizing it with statement jewelry. 
Opt for bold earrings, a chunky bracelet, or a dazzling necklace to add a touch of sparkle and elevate your overall look.
For earring inspo check out these 15 best affordable earring brands.
Oversized Blazer
For a chic and polished look, layer your black slip dress with one of the hottest trends right now, an oversized blazer.
This combination exudes sophistication and is perfect for professional settings or formal events where you want to make a refined statement.
Be good to the planet and choose a stunning recycled blazer.
Kimono and Chunky Boots
Infuse your black slip dress with bohemian vibes by pairing it with a fringed kimono and chunky black boots. 
This ensemble is ideal for music festivals, parties, or any occasion where you want to channel your inner free spirit.
Here is our pick of the 18 best affordable vegan leather boots.
Leather Jacket and Combat Boots
For a rebellious and edgy look, layer your black slip dress with a leather jacket and complete the outfit with rugged combat boots. 
This combo is perfect for a night out or a concert, allowing you to express your bold personality.
Find your perfect vegan leather jacket from our top picks.
Straw Hat and Sandals
Create an easy breezy summer look by accessorizing your black slip dress with a straw hat and comfortable sandals. 
This look is perfect for beach days, picnics, or strolling through sunny streets of home or abroad.
Choose from the 15 best affordable, vegan and sustainable sandals here.
Sneakers
Add a playful, casual twist to your black slip dress by pairing it with sneakers. 
This sporty look offers a trendy and youthful vibe that is both comfortable and stylish. 
Take your pick from these 10 best brands for ethical sneakers in Australia and New Zealand.
Statement Belt
Make a stunning entrance at formal events by cinching your black slip dress at the waist with a statement belt and completing the look with heeled sandals. 
This ensemble exudes elegance and sophistication, perfect for weddings or upscale soirées.
Complete your look by checking out these cute vegan belts.
Oversized Cardigan 

Embrace a boho-chic aesthetic by layering your black slip dress with an oversized cardigan. You could even take it one step further and add a pair of stylish cowboy boots –yeehaw!
The oversized cardigan will give relaxed and eclectic vibes, ideal for music festivals or casual outings with a touch of flair.
Check out these amazing cardigans here.
Faux Fur Coat 
Channel old Hollywood glamour by pairing your black slip dress with a luxurious faux fur coat and vintage-inspired accessories. 
Adding a fur coat is perfect for formal occasions or special evenings when you want to make a statement with a touch of nostalgia.
Here are more outfit ideas for what to wear over a midi-dress.
Handbag 
Create a sophisticated evening look by adding a cute handbag to your little black dress.
A fancy bag will add elegance, ideal for dinner parties or nights on the town. Or you could dress it down by adding a chic backpack or fanny pack – the choice is yours.
Go designer by choosing from these gorgeous faux leather handbag brands.
Sunglasses
Infuse your black slip dress with urban vibes by pairing it with a pair of sexy black shades.
Wearing sunglasses whilst exploring the city streets will give you a fashion-forward edge.
Shop the 15 best affordable and sustainable sunglasses here.
Denim Jacket and Ankle Boots
Achieve a super cute look by pairing your black slip dress with a casual denim jacket and pair of ankle boots. 
Step out looking like a rock n' roll hottie.
Get more rocking ideas from our blog 15 amazing outfits for a Pearl Jam concert.
Open Shirt
Create the ultimate girl-next-door look by slinging on an unbuttoned shirt over your black slip dress – the looser, the better.
Pair with a wide-brimmed hat to look casual, relaxed and cute all at once.
Here are our top picks of the 20 best affordable hemp shirts, tees and tops.
Was this article helpful to you? Please tell us what you liked or didn't like in the comments below.
About the Author: Catriona Jean